MAC Eyeshadow in 'Dazzlelight' - available online/store/counter - £12 normally or £10 for the refill pan.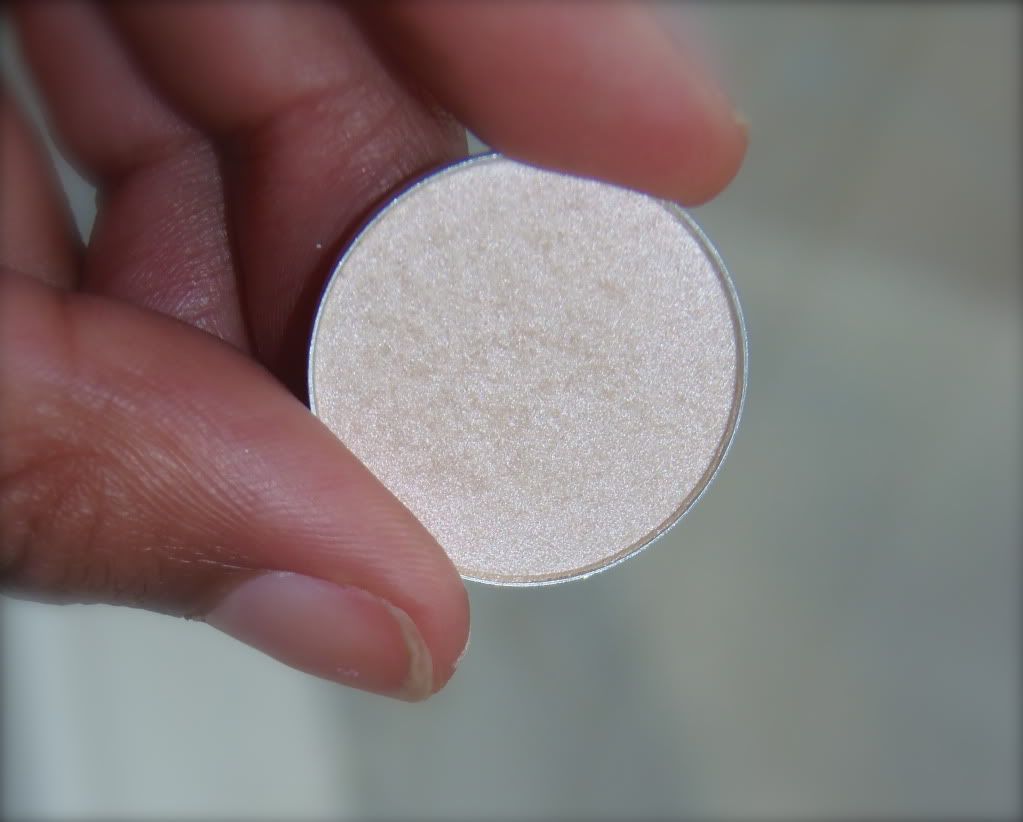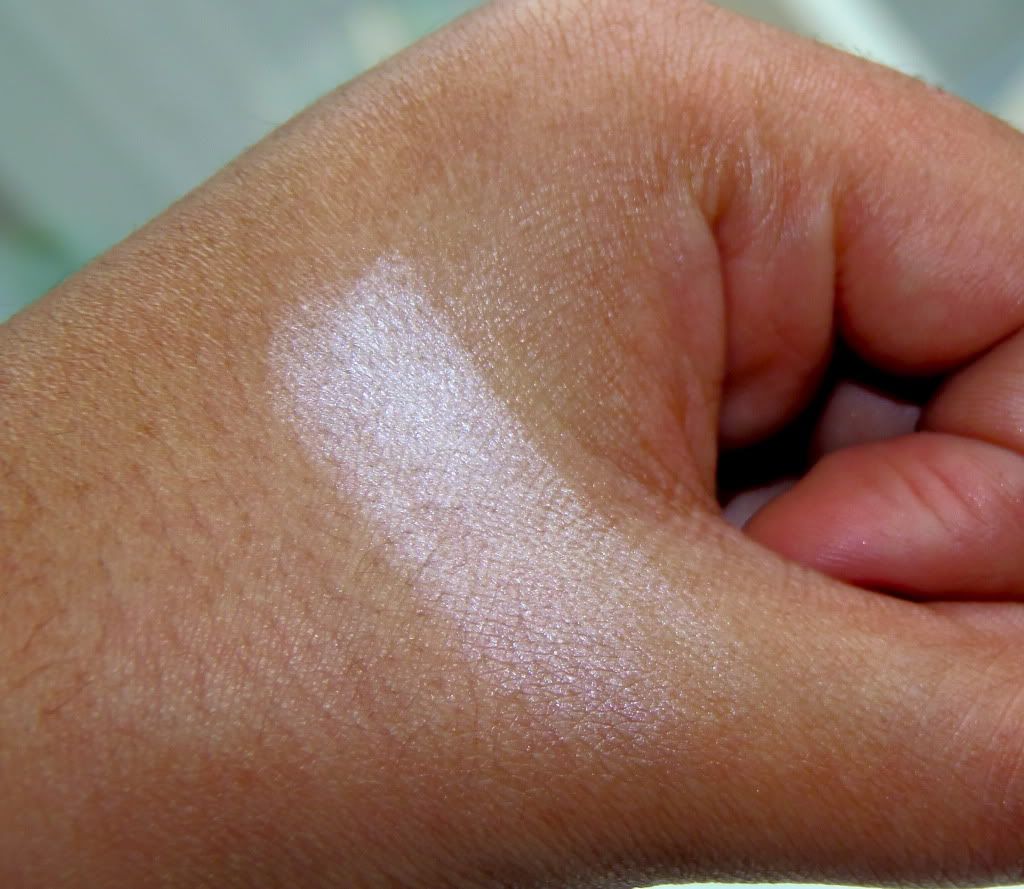 Hi lovelies! I just wanted to share my love for this eyeshadow with you! As you can see it is cream, verging on white eyeshadow. It is almost a monochrome finish - it reflects different shades of pink and gold in the light depending on the angle. This looks so beautiful as a highlight or inner tear duct shade to really brighten the eyes! I absolutely love this shade and don't regret picking it up atall. As always MAC eyeshadows are extremely pigmented but i find this shade can be applied lightly for a nice sheen or built up to an opaque finish! Swatched next to 'Shroom' it is virtually identical - the only difference is this is probably slightly lighter and leans more pink in the light. It contains very very small particles of shimmer which feels smooth and it no way gritty and makes it a perfect highlight shade.
This is such a great highlighter both for the eyes and the rest of the face! I would recommend this in a heart beat - it's lovely neutral highlight to have in my palette :) I think it could work great on all skintones!
Have any of you tried this eyeshadow? What do you think?
Oh and if you could recommend any MAC eyeshadows - preferably neutral/everyday colours for my stash please let me know, that'd be great!