'Ooh La La' Available from Topshop in store (can't seem to see in online) - £8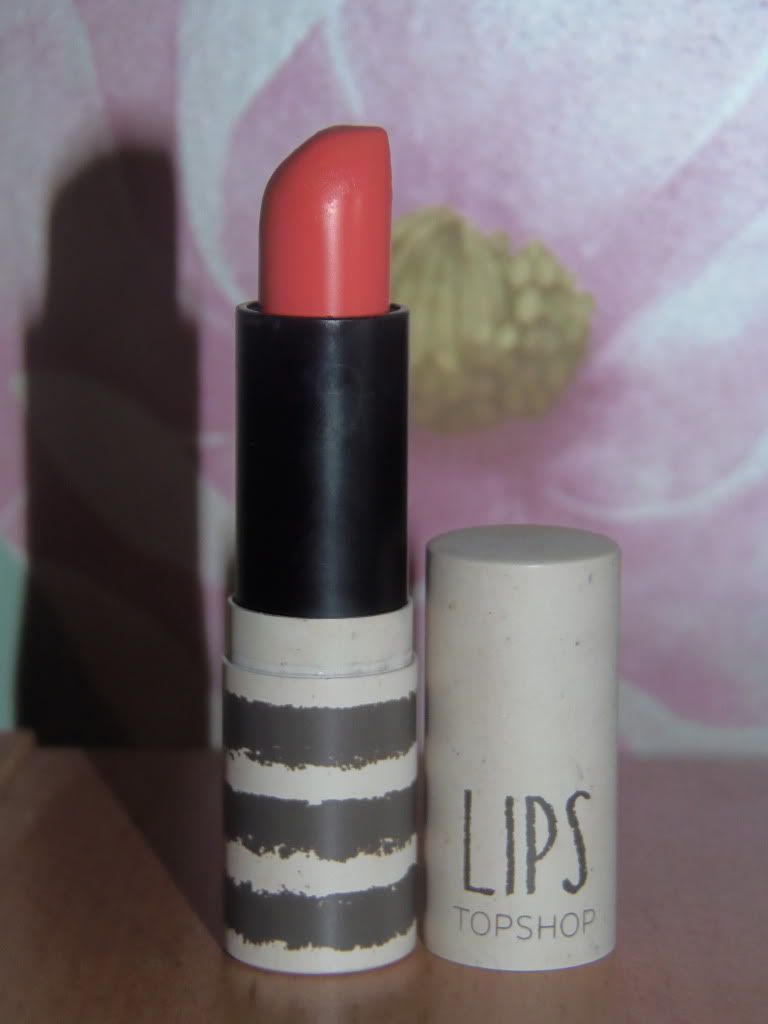 As you can see the is a bright coral with a hint of pink! If you're a fan of coral lippies then this will definitely be for you! Considering the whole blogging community was loving 'coral' i thought i'd join the bandwagon - i searched the boots counters for a 'nice' coral and couldn't find
any
- Barry M's shade 53 just was
not
flattering on my skintone atall! So, i was delighted when i walked into Topshop and found this - it's a gorgeous coral which can be worn faint as a nice tint to the lips or built to a bright, statement shade!
I find this colour does tend to cling to dry skin on the lips slightly, so be careful, make sure you apply lipbalm before this! I find it can also apply a bit streaky so you do need to check this when applying - we don't want streaky lips now do we ;)
I've read reviews and apparently Topshop claims this is a matte shade - but it's not, it does have some shine. This isn't bad though as it means application is smooth and easy!
This lipstick isn't the most long lasting, but it does have pretty good staying power, it stays on the lips for around 2/3 hours! It cannot handle food and drink though - i think thats due to the creamy texture!
Overall i'm pretty pleased with the quality of this lipstick, it's £8 so not 'cheap and cheerful' but neither is it expensive! It's a good lipstick and i will purchase one from Topshop again - i have my eye on Brighton Rock ;)