Illamasqua Cream Blusher - Seduce - £16.50 - available
online
(currently out of stock)/in store/counter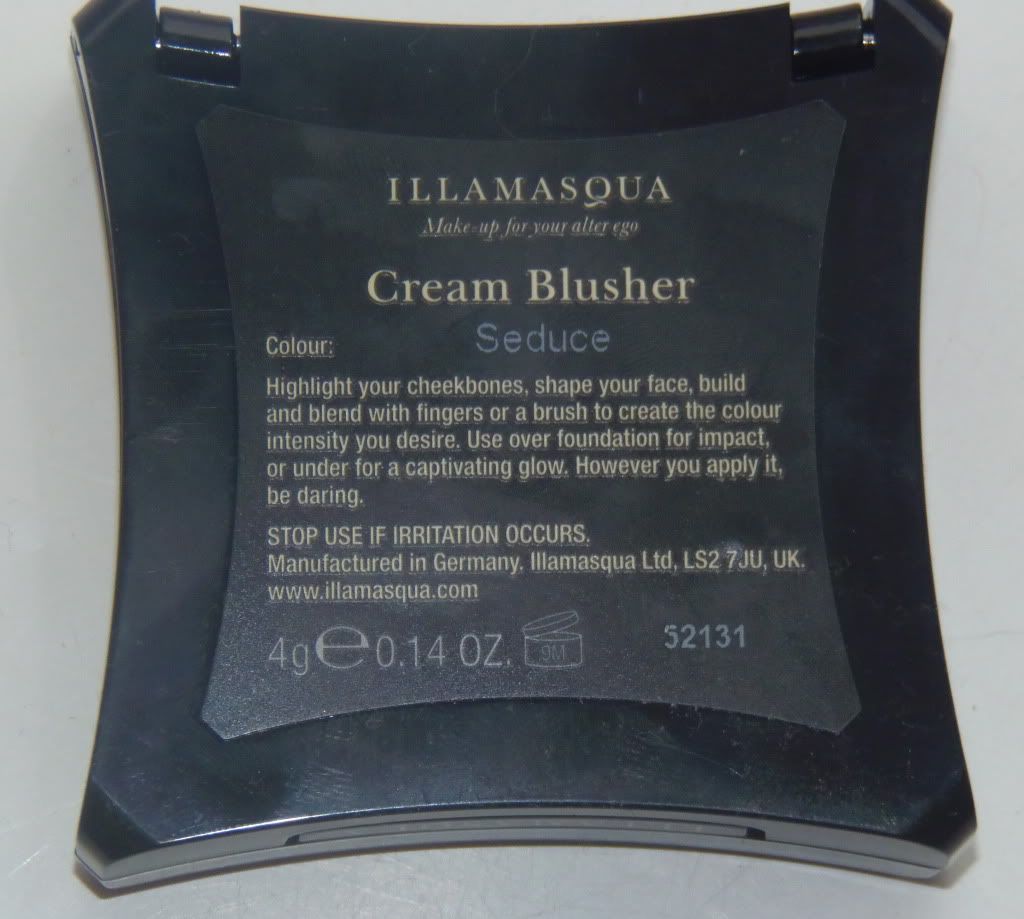 I absolutely love the names of Illamasqua's blushers - this one is called 'Seduce' and it really did reel me in. This was the first colour that caught my eye and upon swatching it i fell in love.
I stupidly left the shop as i wasn't sure i wanted to spend £16.50 on a cream blusher and when i finally decided i wanted it a few hours later the shop was shut :'(
However, my lovely boyfriend surprised me with this a week later because he knew how bad i wanted it (THANKYOU MARK!!)
As you can see this is a bright, fuchsia pink - there is no other way to describe it! It has a 'dusky' tone to it as apposed to a 'neon' which i think means it is more wearable and natural looking! It may look bright in the pan but when applied to cheek it looks so natural and adds a healthy, dewy flush. What i love most is it can be worn, under foundation for a subtle glow or on top of foundation for a more vibrant effect. It can also be built up to the desired intensity, so it can be worn by all skin tones, light to dark.
I apply this with a stippling brush as i find this the best method, but you can apply it with your fingers or any other brush that you find works for yourself! It lasts all day - 8hours-ish on my oily skin - so i don't think anyone will have a problem with how long this lasts. But setting it with a powder blusher in a similar colour with obviously make this last even longer (perfect for a night out). Illamasqua's cream blushers have a dewy finish which i personally prefer, if i wanted a matte finish i'd rather just get a powder blusher to be honest.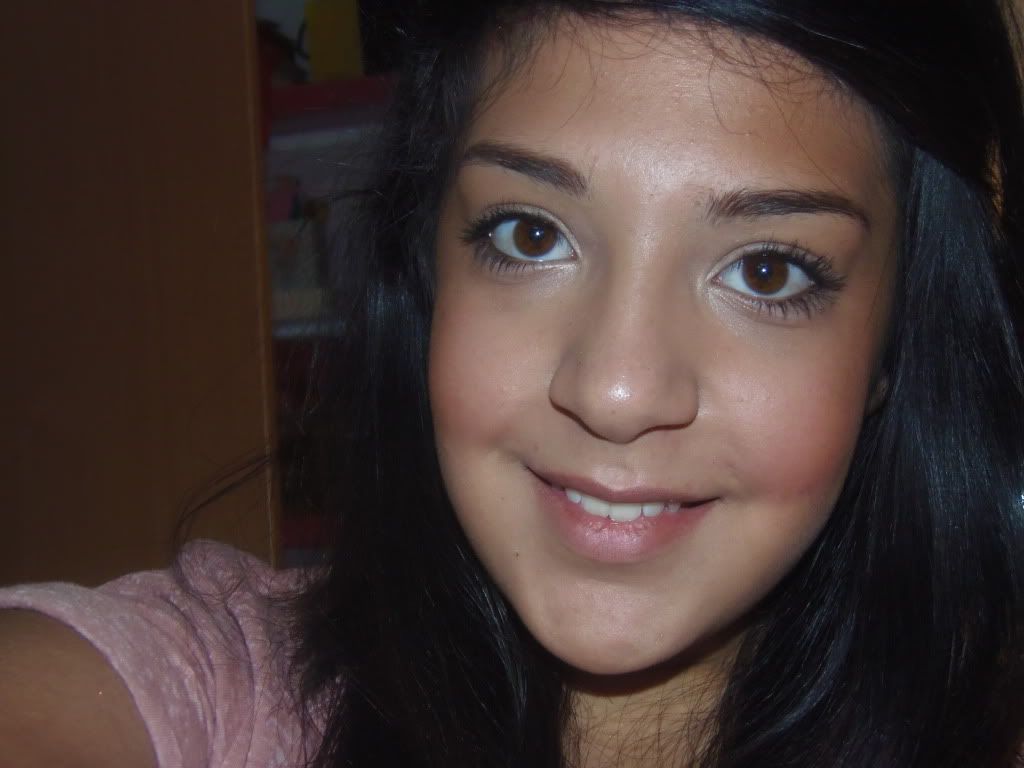 You can clearly see how natural it looks on the skin above, it adds the nicest hint of colour! I have fell out of love with pink blushers recently, opting for a peach/coral cheek, but i make an exception for this shade. The dusky finish is 100x more flattering than the more bright, neon options.
Does this make me want to purchase more Illamasqua cream blushers? YES YES YES.
I like the look of 'Crush' a deep plum shade!
Unfortunately Seduce is out of stock on Illamasqua's website for the time being :(