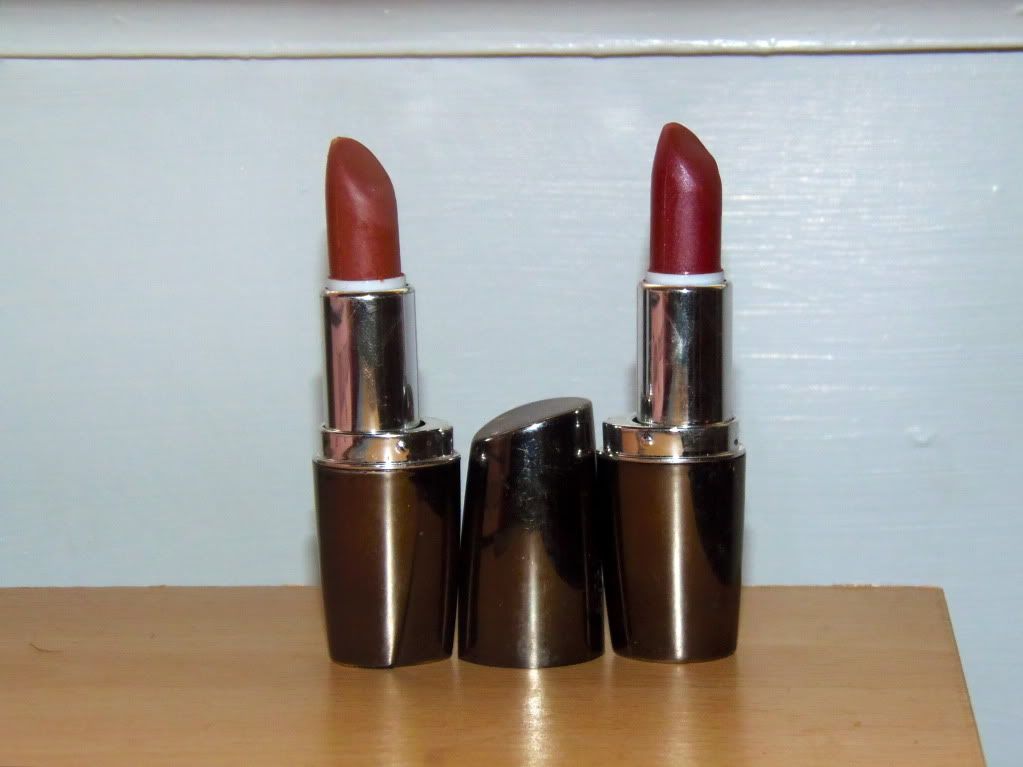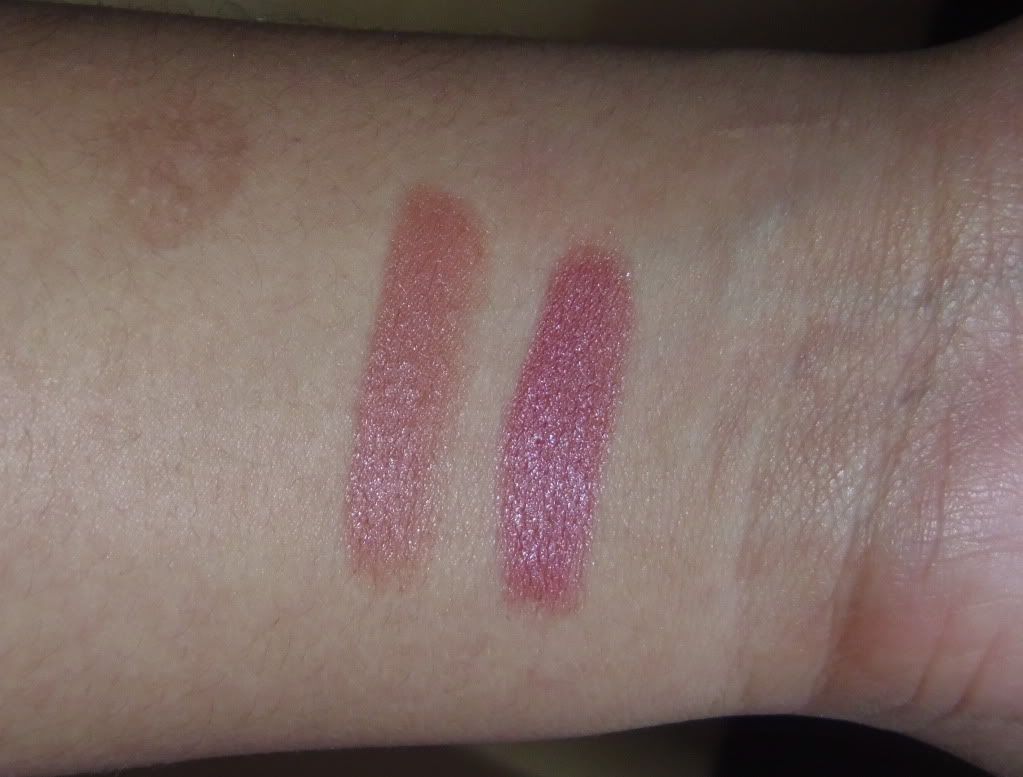 Nougat (left) and Spiced Cinnamon (right).
Now i'm sure we've all heard about the brand 'Vivo' available from Tesco. I was intrigued by this brand for a long while - so a 3 for 2 offer was clearly the best time to try it out right ;) At the time i was a 'lippie newbie' - i had only just started to like wearing lipstick so, i picked up two lipsticks to try out (not knowing what to expect) and an eyeshadow i will show you another time. And at £1.99 each they don't exactly break the bank!
First we have a nude, 'Nougat':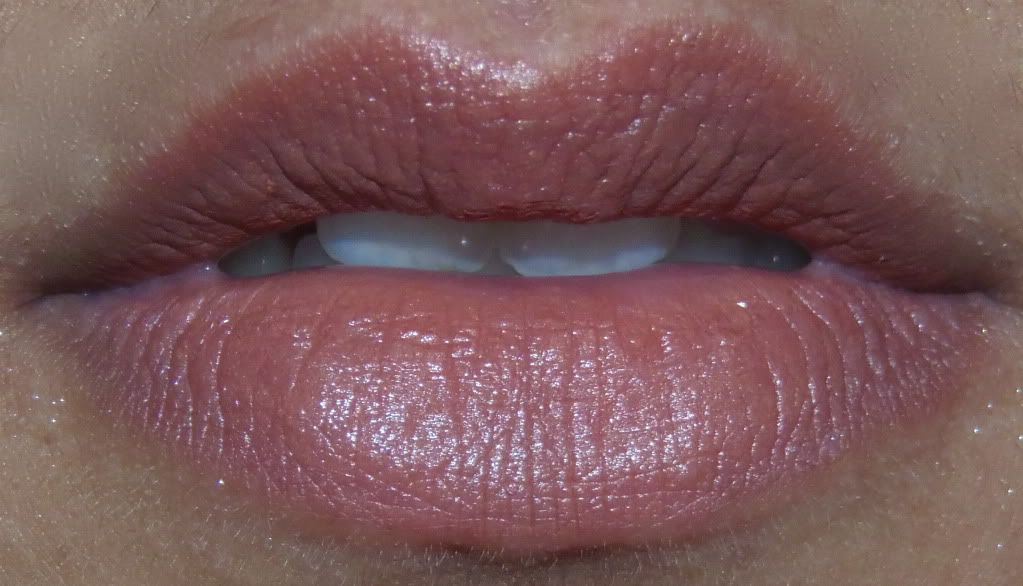 This is the PERFECT nude for my skintone (nc42). I think for people with tanned/olive skin this is a great budget nude. I personally don't see the point in spending a lot of money on a 'nude' colour - i prefer to spend more on a good statement shade - so to me this is more than perfect. It doesn't make lips look washed out or give the dreaded 'concealer lips' effect, it just mutes out your natural lip to colour to a nice pinky nude. It's great when you want less emphasis on the lips - when you have statement eye makeup or are going for a natural look. I'm definitely glad i picked this up, the colour is great and lasts a long enough time (3/4hours with no eating or drinking). It's also great for mixing with another colour, like a coral, to create a nice, subtle tint to the lips. Overall, for £1.99 i don't really think you can go wrong, the pigmentation isn't the best but nevertheless it is good (two coats = opaque colour) and Vivo also do a lighter nude shade ('Barely There') for those light-skinned beauties!
Next up, 'Spiced Cinnamon':
This is a deep red/berry shade with a frost finish. To be honest, i'm too keen on the frost finish and think it would look miles nicer without the shimmer as it is such a flattering deep red. Some frost shades can really work, but i think the frost makes this look a little dated unfortunately :(. However, it is great to add a pop of colour. I find myself reaching for this on those days when i've got ready in like ten minutes, have the tiniest bit of makeup on and feel my face needs some colour. Would i re-purchase this? No, the frost really ruins it for me. Although the pigmentation in this is far better than 'Nougat' and it applies smoothly and easily! It lasts a long enough time (3/4hours) so other than the shade i can't really fault this. But if you like a frost finish then this could be for you!
So overall i can't really criticise either of them, the both apply smoothly and evenly with no tugging. The price is amazing and the pigmentation isn't half bad either. If you're doing your weekly shop in Tesco i more than recommend you pick one up, a girl can never have too many lipsticks! Vivo have 9 shades in total - i have my eye on 'Coral flair' and 'Pink Pout' next ;)