Hello lovelies! As you can probably tell by now, i love makeup and am forever taking snaps of what i'm wearing. More and more looks are building up on my laptop so i thought i'd share one look every monday that way it's regular and i don't overload you with makeup looks you don't really want to see!
Most of the time, i am a natural makeup fan and try not to make my makeup completely obvious. On this occasion i opted for a 'glowy' look (so technical) with rosy cheeks. I never like to look too matte and love a bit of a glow to look bright and fresh.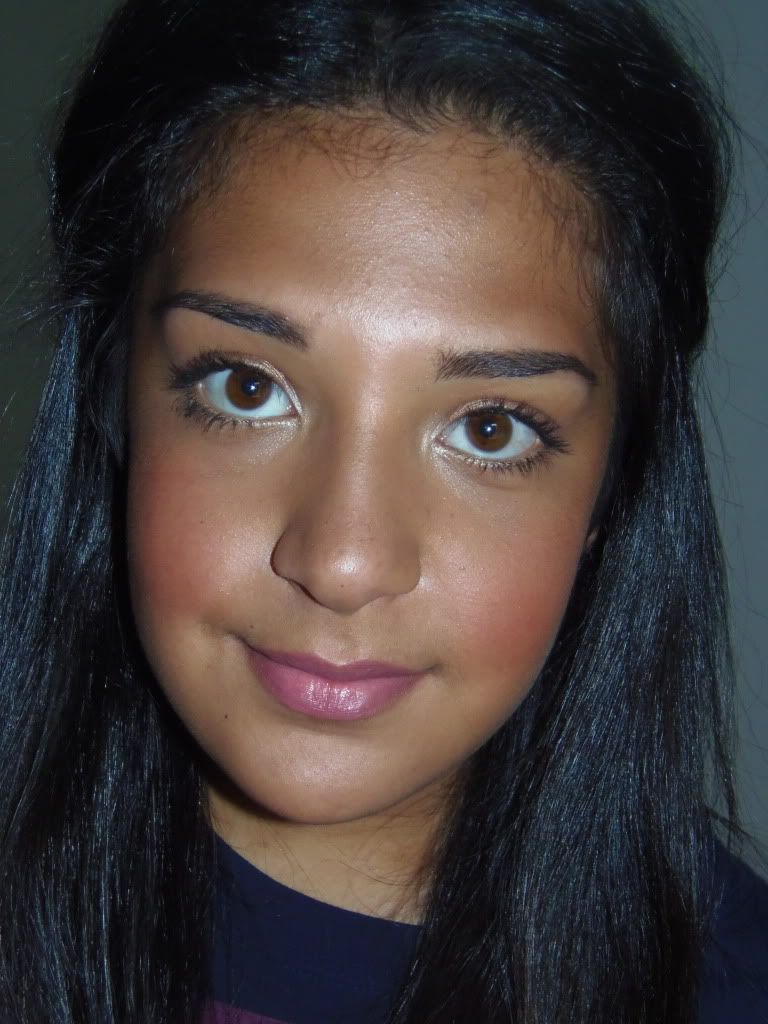 Foundation - MAC Studio Fix Fluid (applied only on needed area's and buffed in)
Concealer - MAC Studio Fix Concealer (NW35 - to counteract with those nasty dark circles)
Bronzer - MUA Bronzer 'Shade 1' (applied in a 3 shape - temples, hollows of cheeks, jawline)
Blusher - Illamasqua Cream blush 'Seduce' with MAC Mega Metal Eyeshadow in 'Sexpectations' over.
Eyeshadow - MAC 'Expensive Pink' (all over the lid) and MUA Pearl Eyeshadow 'Shade 1' (inner corner)
Mascara - Maxfactor False Lash Effect Fusion (two coats - love this!)
Eyebrows - Rimmel Professional Eyebrow Pencil in 'Black brown'
Lipstick - NYX Round Lipstick in 'Tea Rose'
I know, i know.. i wear this lipstick far too much! I reviewed it
here
. It is honestly my favourite daytime lippy but, i love it so much!
Anyway, hope you like. Thought i'd how you some of my daily items in action!