Hello everyone! Today i want to share with you the latest palette that MUA have added to their collection of cheap but very good quality products. MUA is a brand i absolutely adore i cannot resist picking something up when i nip into superdrug. A few of their items are vital in my everyday makeup routine - like this eyeshadow
here
for example.
I have been so excited for the release of this palette ever since i first saw the shades on their facebook page - oh how i wanted it! 12 neutral shades in one handy palette for just £4 (yes you read that right) that's 3 eyeshadows per pound :| and i'll tell you now, they are very good quality.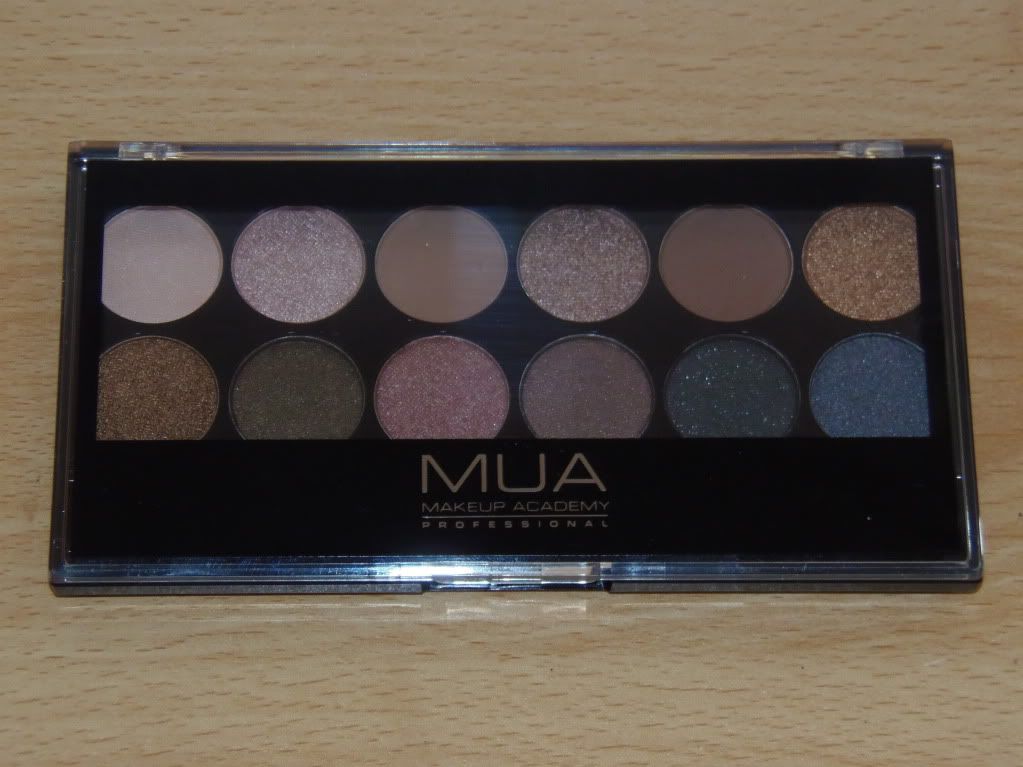 As you can see this pallete comes packaged in a neat, glass case with a transparent lid so you can see the shades through. There is also a sponge applicator which, i don't personally use myself but it may come in handy some day!
There are a mix of cool and warm toned shades, matte and shimmer finishes (although mainly shimmer). But all eyeshadows are of good quality, highly pigmented and the shimmer/metallic shades not leave you like a disco ball. This palette has a good mix of light to dark shades meaning you have a highlight, eyelid and crease shade and can create so many looks! It's really all you need. You can create subtle daytime looks using shades 2, 5 & 10. Or use shades 9 & 10 in the crease for a dramatic night time smokey eye!
Also, primed (i use a Mac paint pot) these eyeshadows lasts hours and hours. I've used them for a night out - around 8 hours - and had no problems with creasing or fading.
top row l-r please excuse the fact you can't really see shades 3 & 5 as they are practically my skin colour!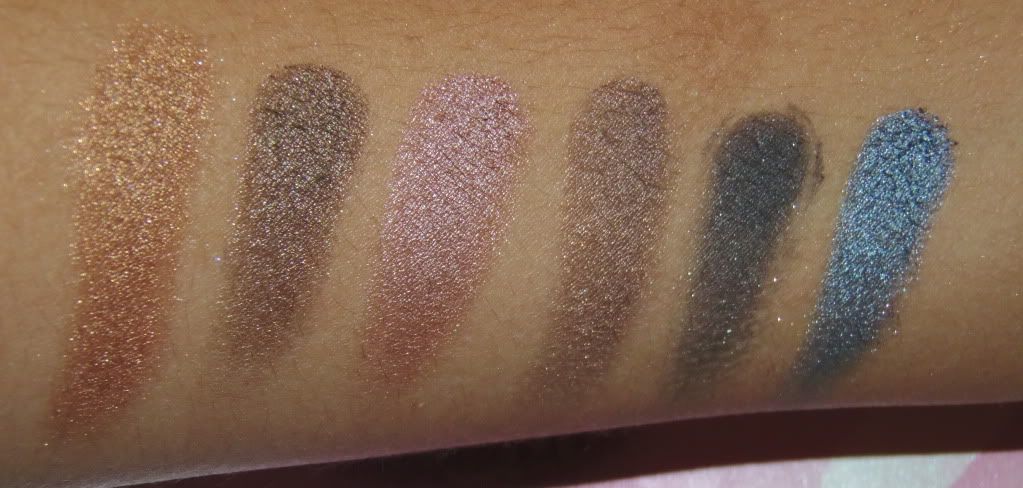 bottom row l-r
The matte shades are less pigmented than the metallic shades but that is expected from most eyeshadows.
This palette has been likened to the Urban Decay Naked Palette (you know the one that costs £36) so your getting a bargain here. I could never bring myself to purchase the Naked Palette now i am so glad i didn't this fulfills my neutral eyeshadow needs. It's going to be perfect for travelling with.
I absolutely love this palette - well done MUA - yet again you've done us makeup addicts proud!
I'm also thinking of getting the Heaven & Earth palette by MUA so i have a huge collection of neutral shadows all encased to two sleek palettes!
Oh and if you like this palette and fancy one for yourself you can purchase it off the
MUA website
- it isn't available in store until July.