Nope, it's not a nails of the day post, it's a nails of the week! It should probably be nails of the month i've been wearing them like this for soo long but i didn't want to go over the top! I just can't take this combination off, i literally keep re-painting my nails exactly the same (boring, i know).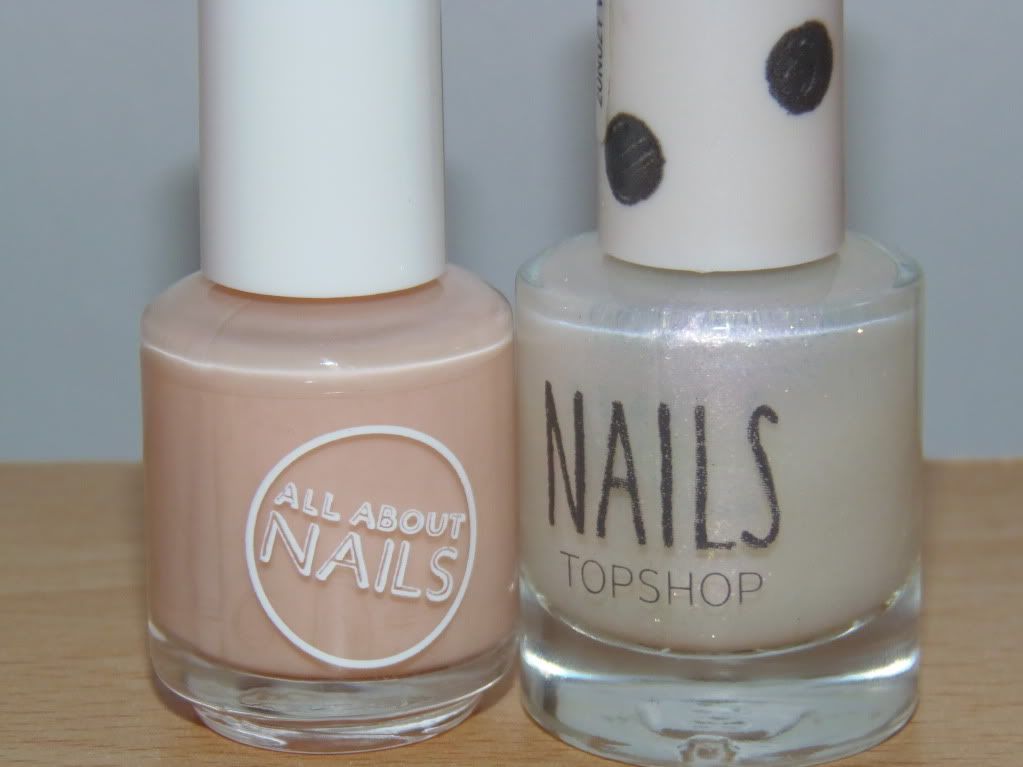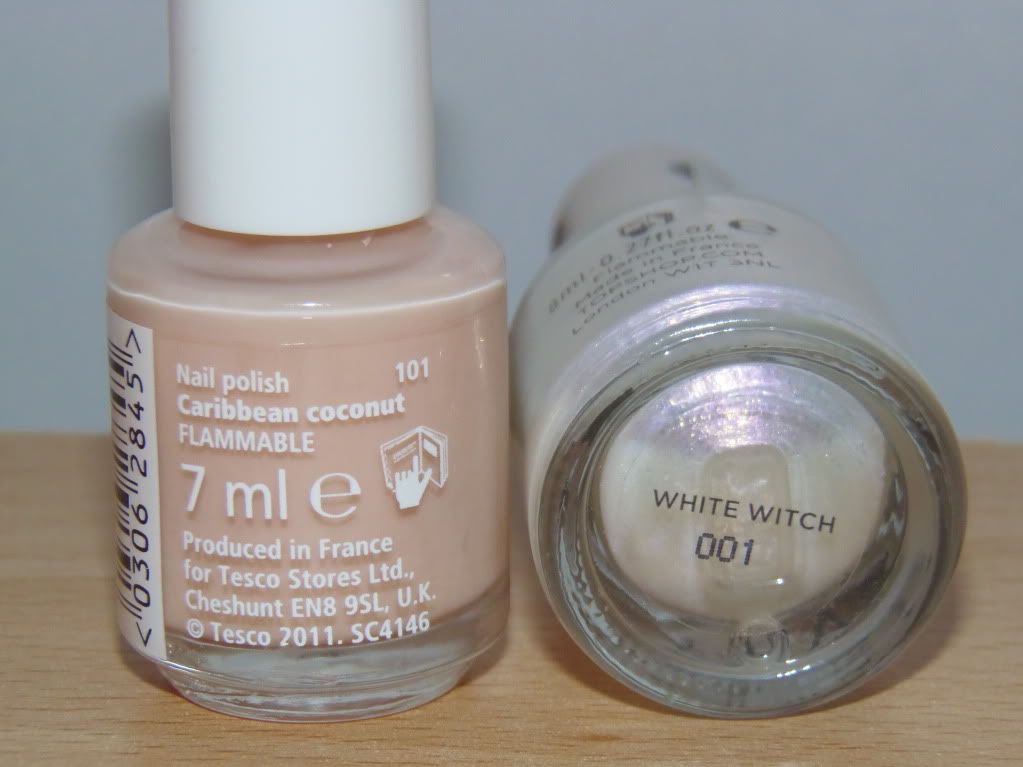 The first shade i've been loving is: 'Caribbean Coconut' by Tesco's All About Nails range (avaiable from Tesco in store for £1).
It's basically a pinky nude, a french manicure shade. It contains no shimmer and mutes out nails to a milky, light pink while still letting the natural white tips of the nails to show through. One/two coats of this leaves nails looking polished and 'put together' if your not a natural fan than it definitely is not for you. I'm not going to go on about this nail polish too much, i love the shade (alone and with glitter on top) and i'm a fan of this range in general (more reviews
here
and
here
).
Secondly is Topshop's 'White Witch' (available in store for £5).
This is a glitter overcoat for your nails. Topshop do some great glitter polishes, this was actually my first ever Topshop nail varnish and i still love it! It's glittery with a sort of white base so it really tones down bright nail polishes and adds lots of iridescent shimmer - so amazing! It looks especially nice paired with nude polishes as it adds a little extra something so they don't look as plain. It can also be used alone.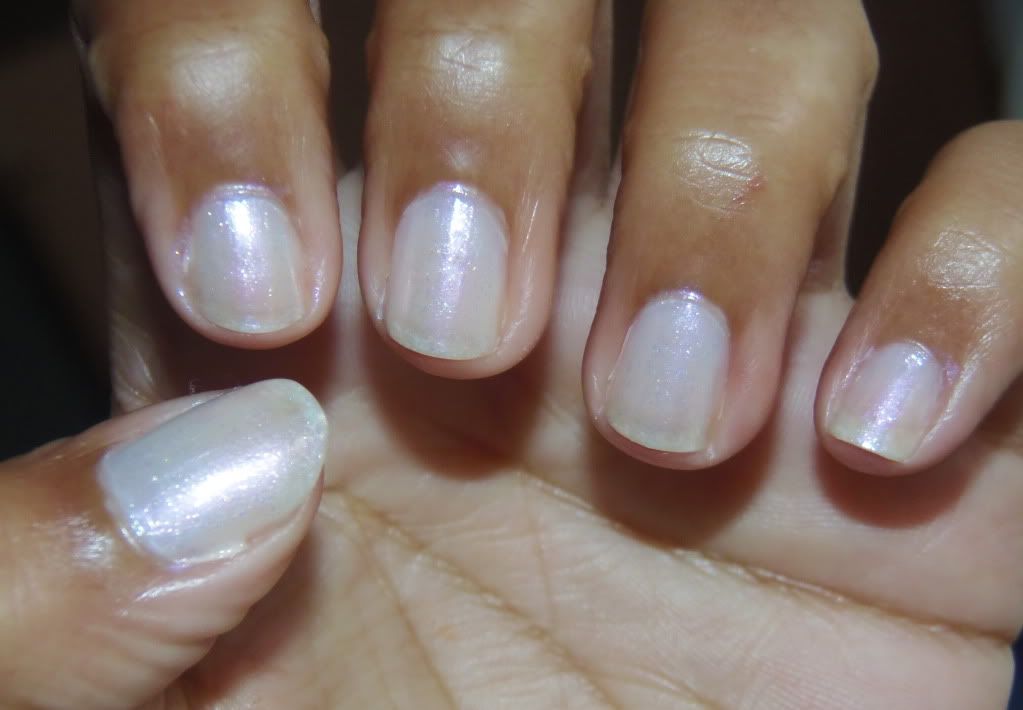 One coat of 'Caribbean Coconut' with a coat of 'White Witch' over!
Anyway, hope you like this little nail combination of mine! I think it makes my nails look so polished and sleek and i'm just loving it! I much prefer this for spring/summer as it looks so girlie and light and matches everything (no clashing nail varnish!).
What are your favourite nail polishes at the moment? Do you know any nice nudes? I'm very into nudes at the moment!