Ooh fire. Sounds fierce right?
Anyway, i have another NYX lipstick to share with you today (two more to go). This is one of the more vibrant, bolder shades that i bought. When it first arrived i didn't like it atall, but now i have learnt to love this shade and rock it quite often.
Fire is simply: bright red! Although it does have a slight pink undertone. It's such a beautiful colour, definitely not for the faint hearted! It applies opaque in one swipe so precise application is a must. I personally prefer to 'pat' this all over the lips and rub them together so it looks more like a red stain. This lipstick (like the other NYX round lipsticks) is extremely creamy and in no way uncomfortable. It applies with no tugging or dragging and thankfully doesn't settle into fine lines.


Fire lasts a fairly long time on the lips - around 4/5 hours (no eating or drinking) before fading into a nice, even stain on the lips which is always good. So this is great for people who aren't keen on topping up often. For the price it is such a good quality lipstick i cannot fault it atall!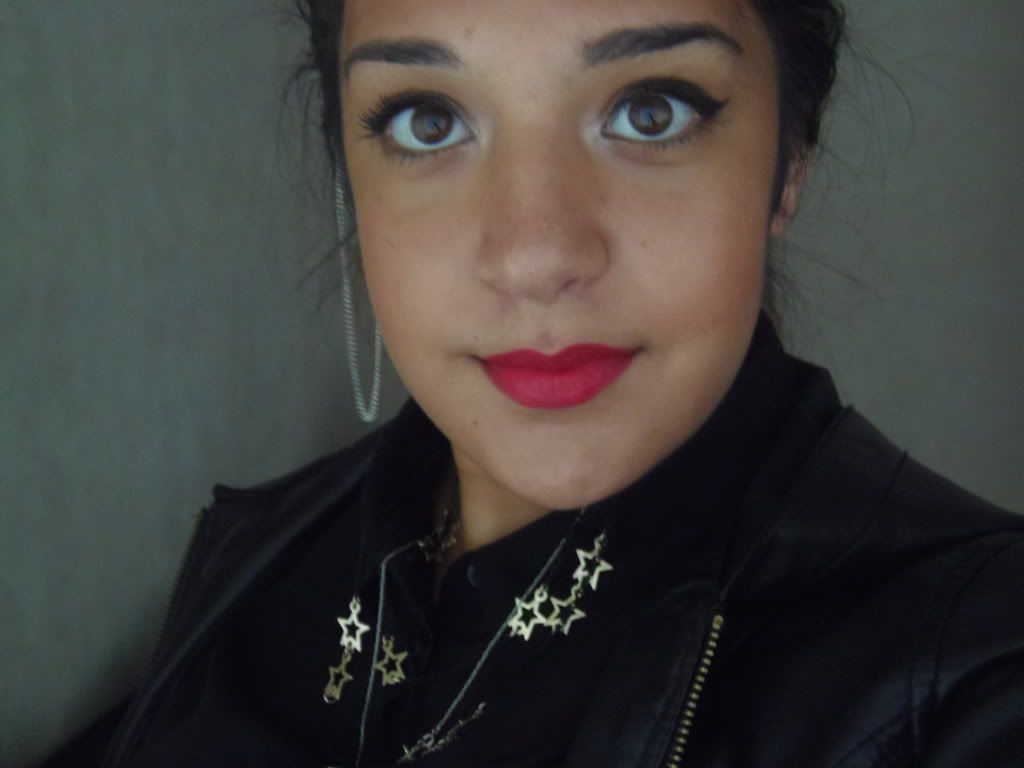 Anyhow, i'm gonna keep this post short and sweet. If you're a looking for a bold, red lipstick i highly recommend this - i can see it looking great on light and dark skintones - such a universal shade! I don't wear red lipstick very often but i love having this in my collection incase i fancy making a statement. And for, £1.95 (off
www.beautyjoint.com
) it doesn't break the bank. NYX is a great affordable brand and a great way to try something new, i would have never give red lips a chance if i hadn't purchased this accidently (i thought it was a coral/orange toned lipstick).
I have featured this lipstick in this post (
here
) in case you fancy a look at it in action ;)