So if you follow me on twitter, ageees ago i mentioned i had purchased a few NYX items. For a long time i'd seen NYX products all over blogs and youtube video's and really wanted to try some things out. So i found a great website - don't worry i will share - and bought a few items. I asked people on twitter to recommend some shades - and 'Tea Rose' is one that everyone seems to love and recommend so obviously i had to pick it up!
'Tea Rose' is a lovely, milky 'medium' pink. What i mean by medium is - it isn't a 'baby' pink but nor is it a dark, fuchsia pink it is somewhat in the middle. On my skintone (nc42) it does look like a light, mauve pink however, if you look at swatches, on lighter skintones it is a true medium pink. This colour is so versatile and looks
completely
different on everyone.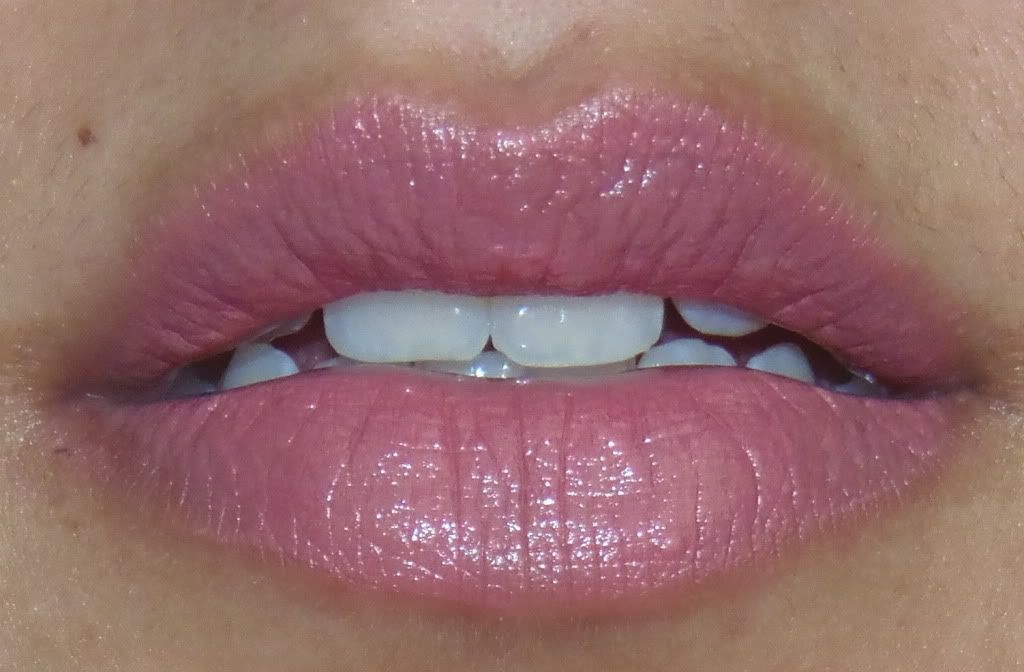 I find myself reaching for this lipstick quite often in the daytime - it is so so creamy! Creamier than any other lipstick i have ever tried and glides on the lips so easily. It produces an opaque colour in one swipe and lasts around 2 hours on the lips (due to it being soo creamy!).
The little coloured department at the bottom of the lipstick is just a little rubber ball the same shade as the lipstick which is a little disappointing however it does able you to clearly see what shade you are grabbing (which is helpful if you're in a rush or carry a few colours in your bag).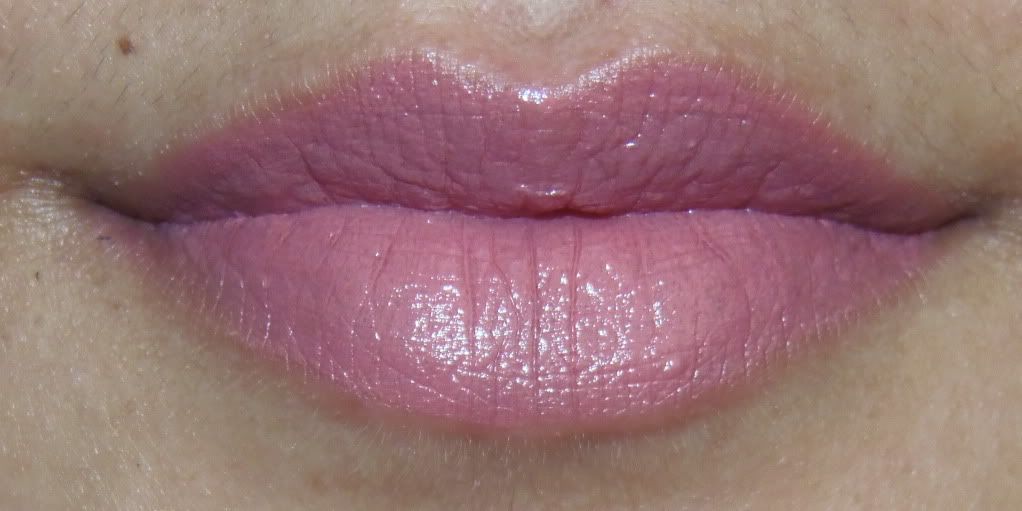 I can't really fault this lipstick, especially considering it's price tag! NYX offer such a wide range of lip colours and i am definitely interested in a trying a few more. If you're a lipstick lover looking for a pigmented lippy and don't really fancy splurging then i urge you to make an NYX order.
Round lipsticks are fairly easily to find on ebay. But, i got mine off - www.beautyjoint.com - where i bought 4 NYX round lipsticks and 2 NYX lipliners for £15 including delivery - so you
cannot
complain at that. That's 4 lipsticks for the price of one MAC lipstick. The shades on the website are a bit dodgy so i'd recommend googling a shade and looking at swatches before making the order.
And again, if you can recommend any other nice NYX lipstick shades it would be very much appreciated! What do you think of 'Tea Rose'? Have you tried any NYX products - i'd love to know what you think!