Another outfit post for you all today!
I wanted to share this lovely new dress i purchased from Topshop last week. I'm really into basics at the moment, i want things that will go with everything rather than fancy dresses that aren't versatile! This dress was £20 and is available in black and cream too - it's so flattering and looks so smart - i love it!
I'm also wearing my primark blazer (again). I seriously can't take it off :|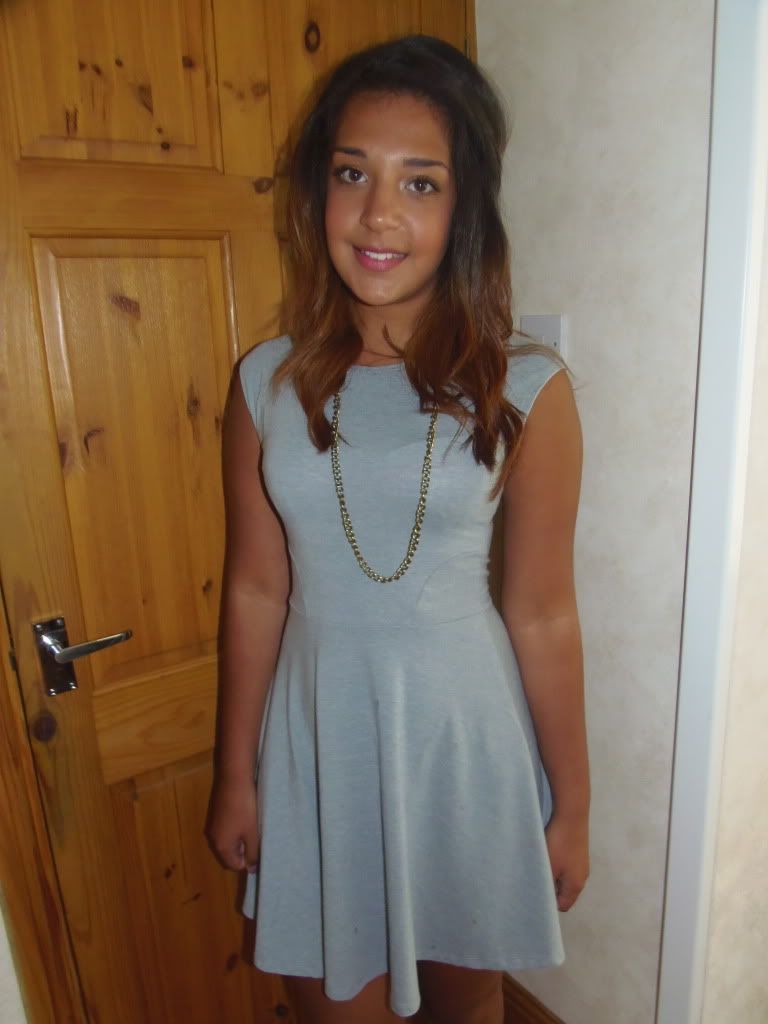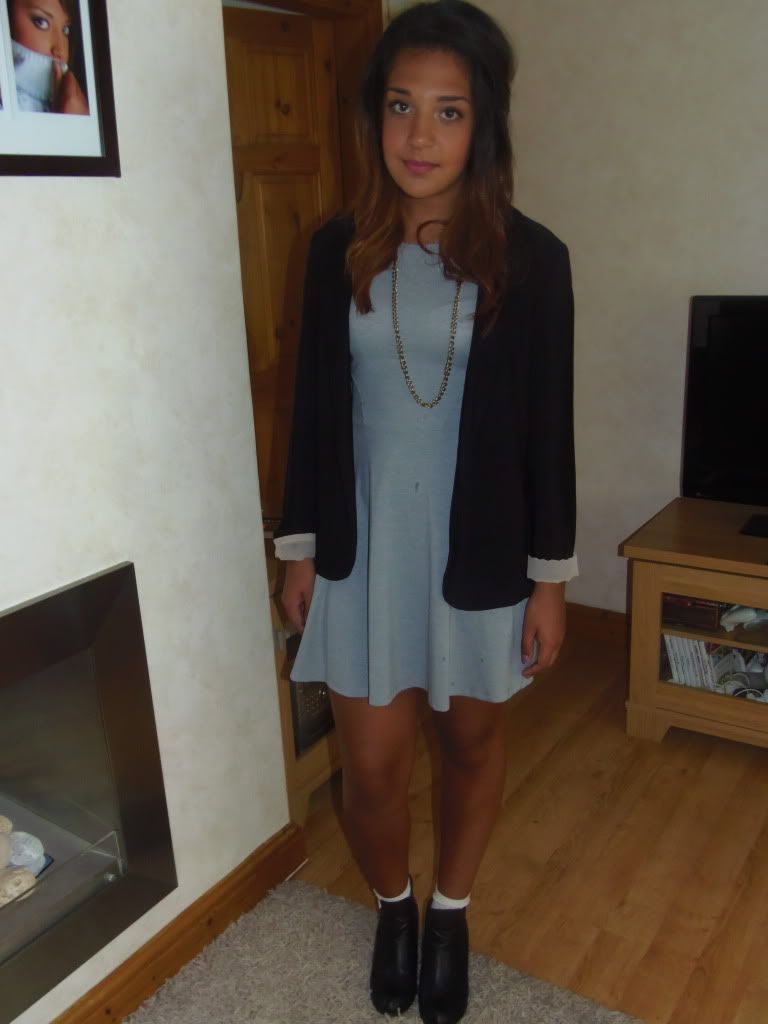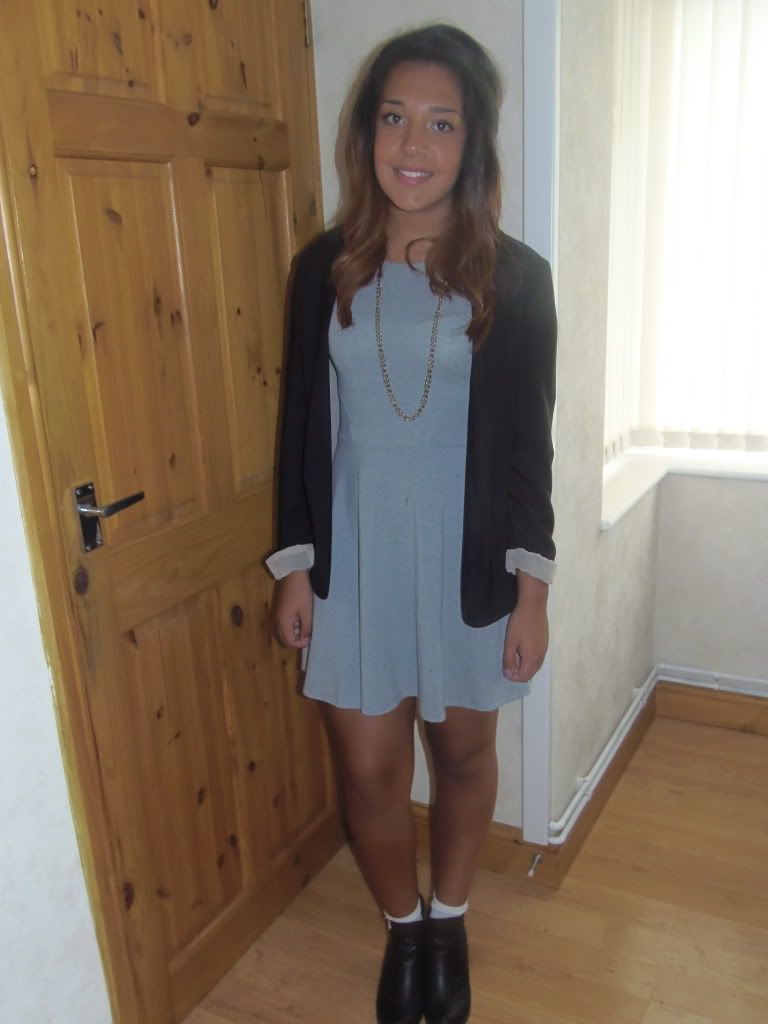 Excuse the indoor pictures - i was not standing outside in the pouring rain!! The weather was horrid.
Dress - Topshop
Blazer - Primark
Boots - River Island
Chain - Topman
Lipstick - MAC Viva Glam Nicki
Hope you like, i feel so smart in this outfit, especially with the sounds of the heels clicking when i walk. The dress reminds me of something Kim Kardashian or Kate Middleton would wear - or is that just me? What do you think?
Oh and my boyfriend came up with the name 'Business & Pleasure' because he thinks i look 'business-y' when really i was going to friends for a few drinks haahaa. There's nothing wrong with looking smart is there? ;)