Hello everyone, hope you are all enjoying this jubilee weekend! I tweeted yesterday that i weren't really feeling the jubilee spirit, atall, but i thought i'd make a bit of an effort today! Perfect excuse for a slick of red lippy and my lovely blue dress that i have been neglecting (meaning i have only wore it once
here
).
I went out for another indian today (hence the outfit) - it is by far my favourite restaurant ever. I have been tonight, wednesday just been and the wednesday before that, how bad is that! Best shed the extra pounds i have added to my waistline, oopsy!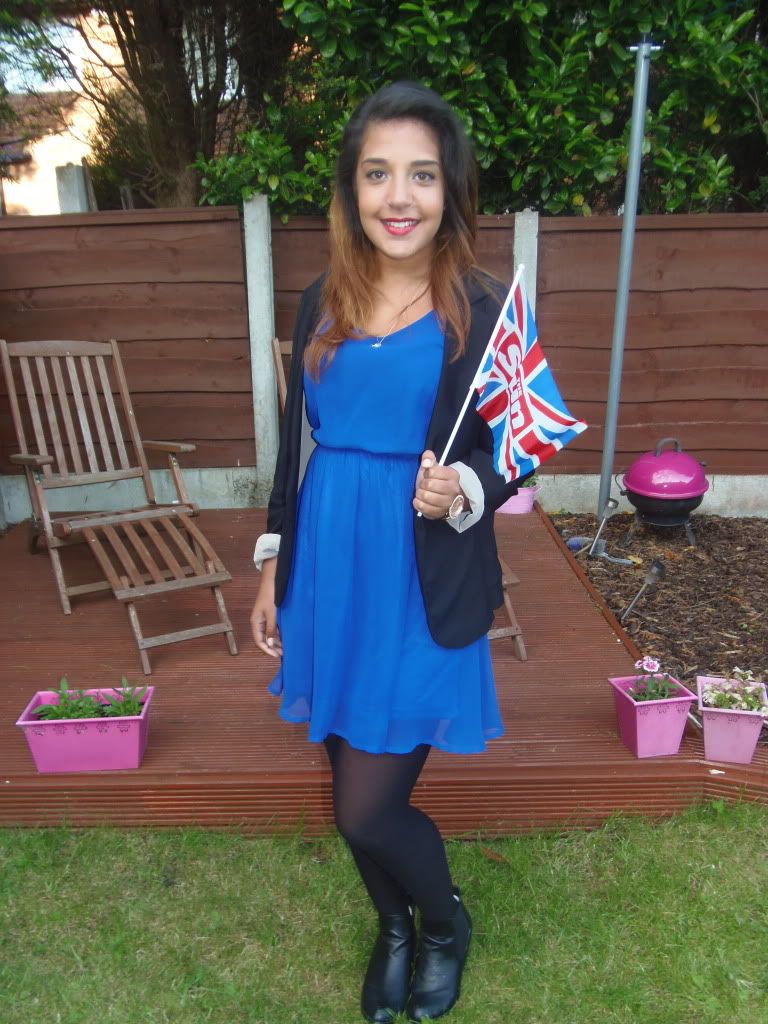 Free flag from The Sun newspaper ;) nice little prop!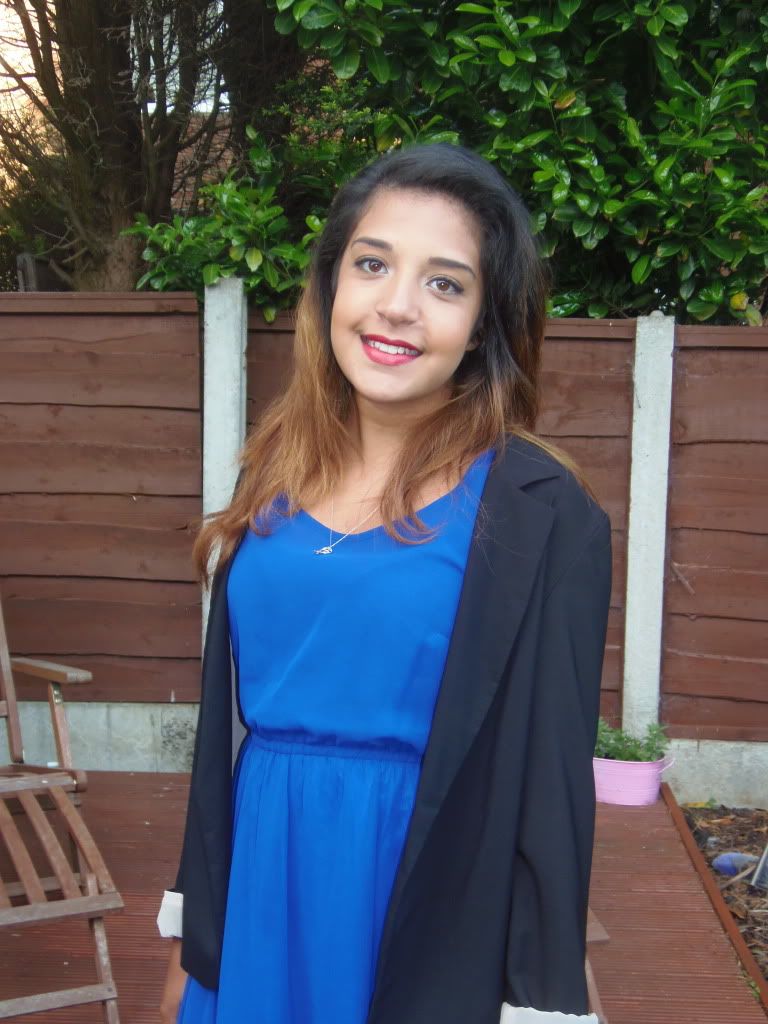 Outfit
Dress - H&M
Blazer - Primark (£15 - bargain!!)
Tights - Prmark
Heeled Chelsea Boots - River Island
Watch - Michael Kors
Makeup
MAC Matchmaster foundation - Shade 5.0
MUA Bronzer - Shade 1
MUA pearl eyeshadow - Shade 1 (inner tearduct)
MAC Crew Highlight powder (cheek bones, nose, cupids bow)
Natural Collection blusher - Peach Melba
MAC fluidline - Blacktrack (winged liner)
Maxfactor False Lash Effect Fusion mascara
NYX round lipstick - 'Fire'
Anyway hope you have all had a lovely weekend so far and enjoy tomorrow too! What have you all been up to? I'd love to know how you've been getting in the jubilee spirit. I have stuffed my face tonight and had a few drinks yesterday with my friends - perfect weekend? I think so!
Oh and i also have another outfit on the way - please excuse the fact i am wearing this blazer again, i love it so much and haven't took it off since i bought it! Ahaa my newest obession, aside from the watch, of course!