Hey lovelies! Another guest post today by the wonderful Rebecca from Beautiful Beauty Addiction. She has a great 'battle' post for you today (i love these) containing three palettes that are lusted over in the blogging community. I know she has me wanting them all...
So today i have another 'battle of the...' series. I was going to do a foundation one but i am currently trying out new ones and so i dont want to do it until i've tried them out! So instead i am going to be doing a neutral palette review as i have three that i have been loving! The three palettes are a range when it comes to price, i have two MUA palettes in Undressed and Heaven and Earth and then i also have the Urban Decay Naked 2 palette.The Heaven and Earth Palette was bought from a blog sale, the Undressed Palette i won from Nadias giveaway and the Naked 2 Palette i bought from Ebay which i recommend as they are a lot cheaper and then you are getting a better deal if you cant afford £36 for it full priced.
Heaven and Earth Palette from MUA.
This palette retails for £4 and can be bought online or from Superdrug. The Heaven and Earth Palette consists of 12 shimmery brown toned colours so, if you dont like shimmer then this palette isnt for you! However, i love a bit of shimmer as it makes my eyes look more awake! The colours are very pigmented and easily blendable, i love the consistency and found that there is minimal fallout from the palette. They are quite nice colours and i was impressed by how manycolours you get for £4! I also love the look of these as the palette itself has a see through lid which means you can see all the colours. The colours inside this palette can be used for a day look and can be intensified for a smokey eyed look at night.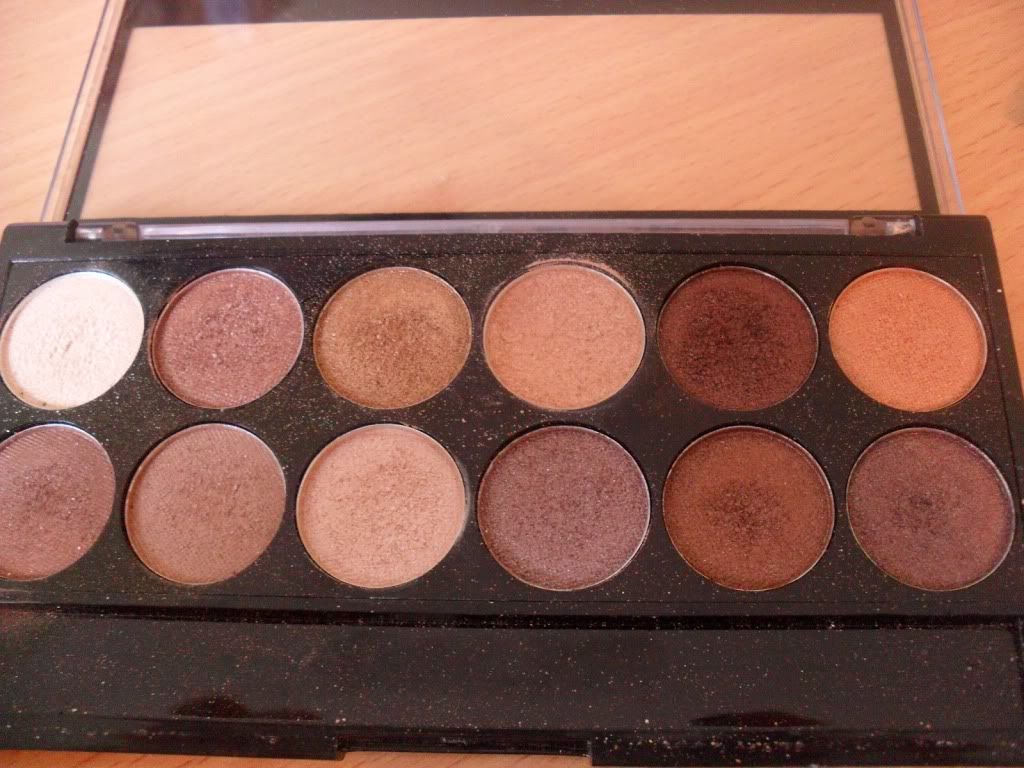 Undressed Palette from MUA.
This palette i won from Nadias blog and it has easily been compared to the Naked Palette. This palette is amazing! I love that it has shimmery and matte colours. My favourite colours are the gold toned ones. this palette, like the Heaven and Earth Palette is highly pigmented and has very little fallout. Again, it is easily blendable and has colours for a day and a night look. If you would prefer a palette with matte shades as well as shimmer then i ould recommend this palette rather than the Heaven and Earth palette.
This palette cost me £15 from Ebay! I would definately recommend buying them from ebay as they are authentic and of a fantastic quality. They are classed as factory seconds but the only problem with this palette is one scratch on the back of the palette. I love the brush that it comes with and that also makes it amazing for travelling as it is efficient. The palette itself has a lot of similar colours to both the Undressed palette and the Heaven and Earth palette so if you wanted to you could just buy the two MUA palettes. However, i do love the Naked 2 palette as there is no fallout, the colours are nicely pigmented and the colours themselves are amazing! There is a mix of matte and shimmery but the shimmer is very slight so, it would still be suitable for those that dont usually use shimmer. And again, like the others it is fantastic for a day or night look.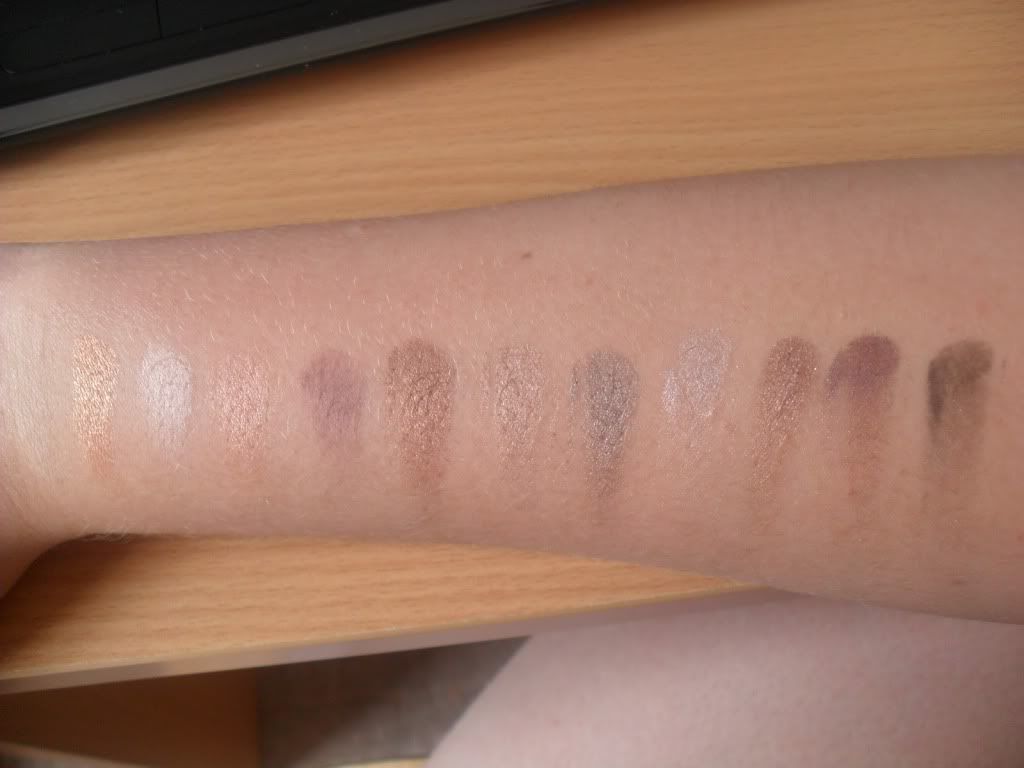 Overall i love all three of these palettes and i would recommend them all. But, of course i would definately recommend the Naked 2 palette if you have the money or are able to buy it from Ebay.
Also, don't forget to check out my Twitter: @Rebe3cca