Hello! I've been wanting to do this post for such a long time as who doesn't want a good mascara? Mascara is definitely one of my 'must have' makeup items - i feel odd and weird looking without it! I love the definition it gives to my eyes.
What i look for in a mascara..
It's simple really, volume and length. I'm not overly fussy about it being 'super black' or holding curl although they are good extra's too ;) I like my lashes to look really full and noticeably longer!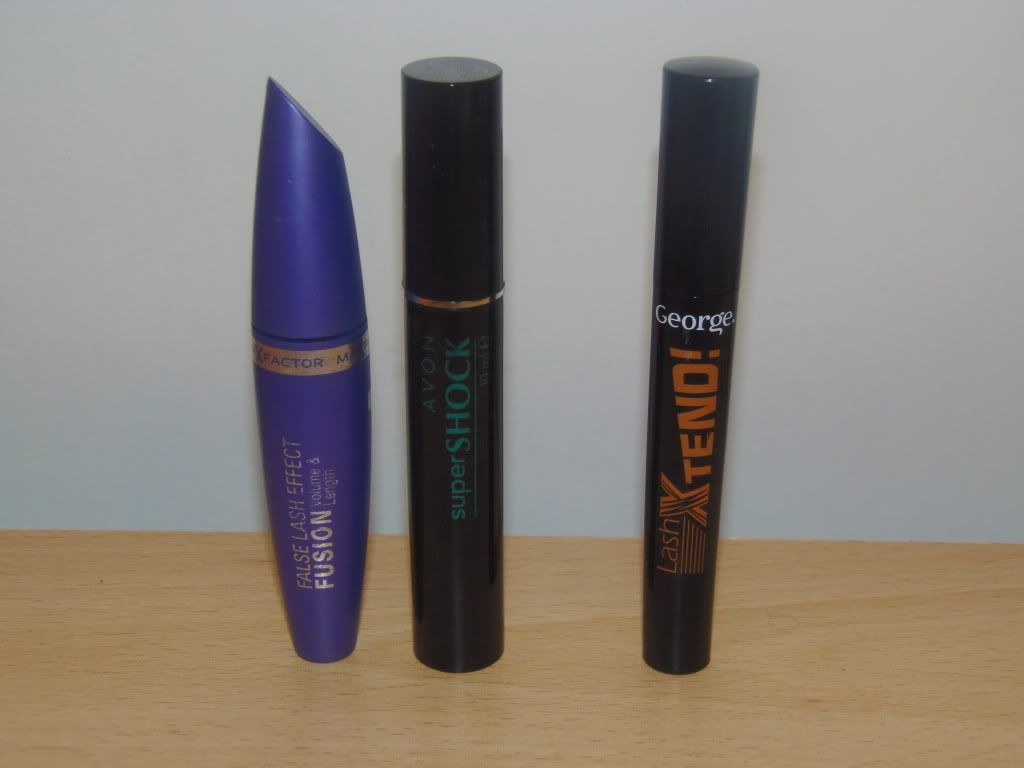 So, above (to the left) are my two
favourite/most used mascara's.
I have been using Avon SuperShock for
years
and have always loved it and re-purchased! But, this is my first ever tube of Maxfactor False Lash Effect Fusion, it was a present from a friend who thought i'd love it and rightly so, i did. Both these mascara's are very similar - basically the same. If i put one on one eye and the other on the other you cannot tell the difference atall the finish is exactly the same. Both add
lots
of volume (hello voluminous lashes!) and add some length although they are not dramatically long! Both are the perfect day mascara - two coats and you're good to go for the rest of the day, they do hold curl but don't create it.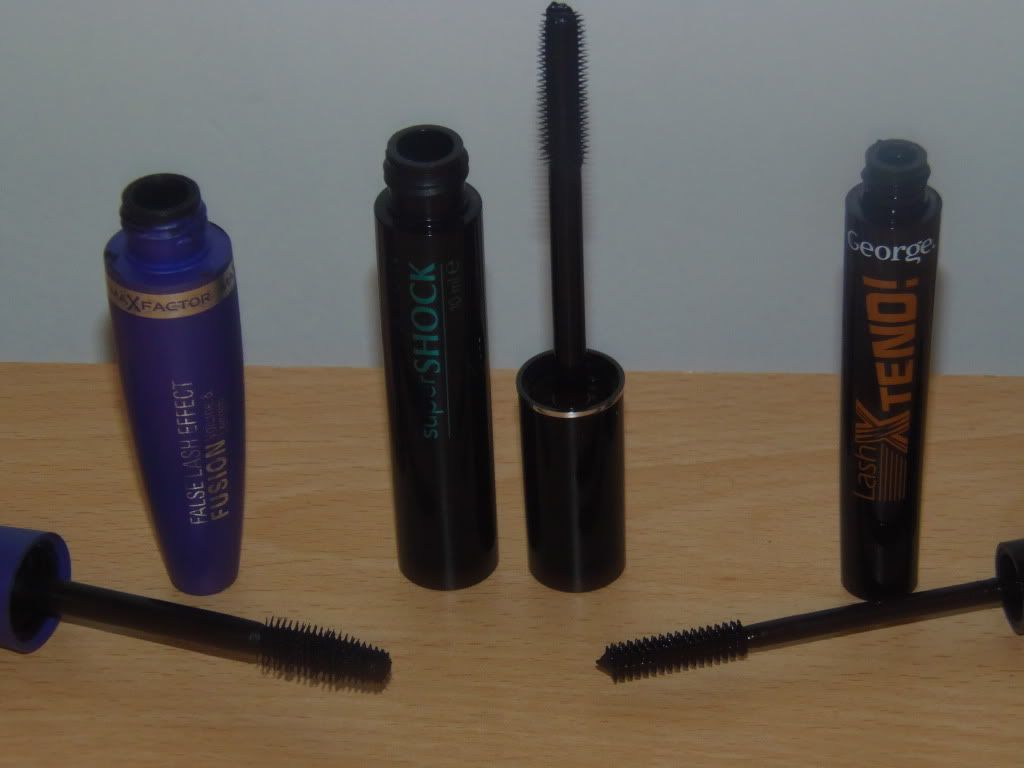 As you can see, all the mascara's have a rubber brush rather than the spooly type brushes. I personally prefer these brushes and find they work much better.
Here comes my favourite and much loved
mascara combination;
My mum kindly returned home one day with the George Lash Xtend mascara from Asda as she knew i was running out of my two favourites above. As you can tell from the name, this mascara's sole purpose is to lengthen the lashes and x-tend them. Used alone it does just that, it makes lashes really long but you get that spider leg effect where it looks like you only have 6 long eyelashes (i hate that).
So, because i
hate
wasting products i decided to layer it over the Maxfactor False Lash Effect Fusion.
What do you get? The perfect volunimous, long, full, bold lashes. Bit dramatic but it's true. The George mascara adds the extra length you don't get from the Maxfactor or Avon one.
Doing this little combo doesn't take any more time or effort as i always do two coats of mascara anyway. So i use the Maxfactor or Avon mascara as a first coat then use the George one for the second coat.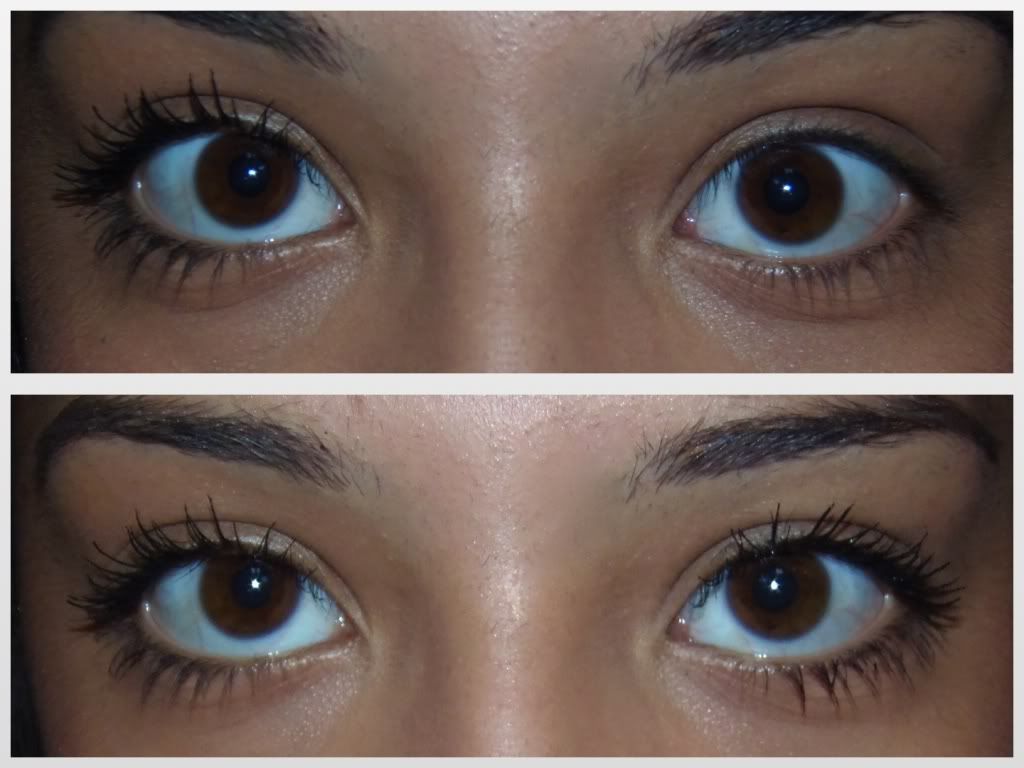 TOP - left eye with the combination, right eye mascara free!
BOTTOM - both eyes using my fave combo
Have you tried any of these mascara's? What do you look for in a mascara?