So, today i have my first ever 'empties' post. During the #bbloggers chat i asked if people liked them as i wasn't too sure about them myself but, you all seem to like them and i had quite a few empty products so i thought, why the hell not?!
Most of these products would never get a full in-depth review on my blog, partly 'cause some of them are slightly on the boring side (shampoo being one) so, i have mini reviews here instead :)
Skincare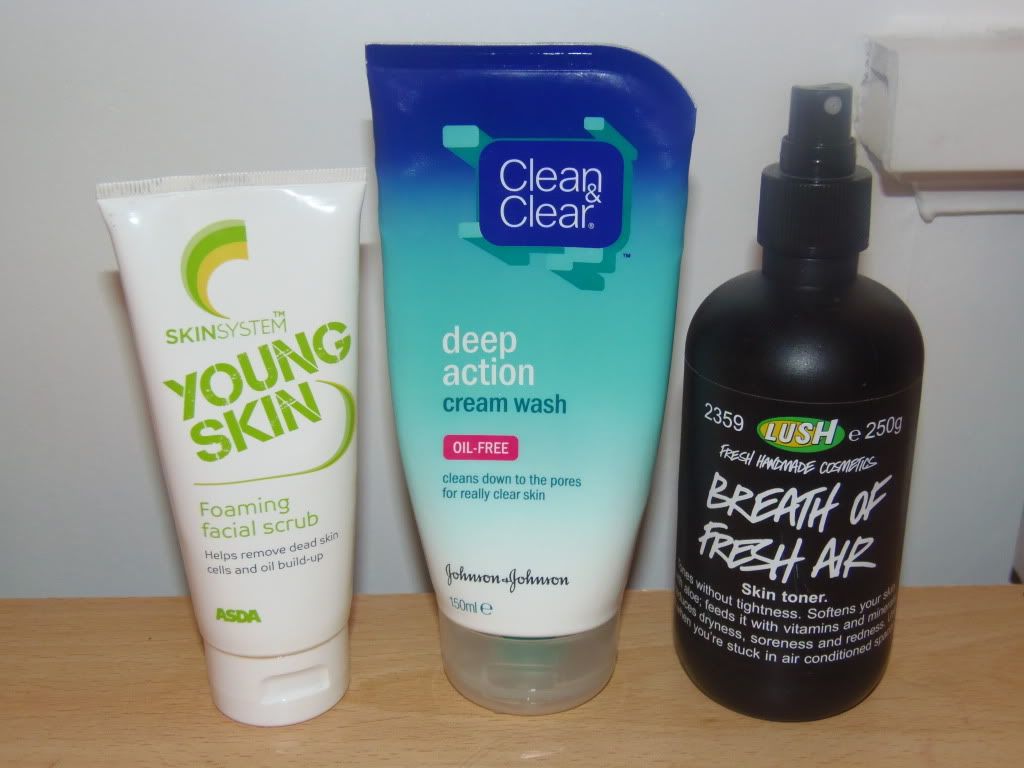 Skin System Young Skin Foaming Faciel Scrub - Available from Asda (here) -
I bought this on a whim, literally just because i needed a face scrub and it was a £1. I've used all this up in about 2 months but i do use a
lot
4/5 times a week. It's actually a pretty food face scrub, it has a nice amount of beads (not too little or too many) and they aren't too harsh. They exfoliate without hurting the skin and does a pretty good job of removing build up on my oily skin. I'm not going to re-purchase just because i want to try a different one!
Clean & Clear Deep Action Oil Free Cream Wash - Available Boots (
here
), Superdrug (here) or Home Bargains (£1) etc. -
I had such a love/hate relationship with this cleanser. For short periods on time it would work so well at removing makeup and keeping my skin clear then at other times my skin was a spotty mess and they just wouldn't clear. Just so unsure about this product. My favourite thing about this was how refreshing it was - you could feel when your face was clean (handy!) it felt tingly and cold (like when you inhale after a minty chewing gum). I won't re-purchase as my skin was so up and down when using this.
Lush Breath of Fresh Air Toner - Available from Lush (here) -
This is one product i can safely say i did enjoy. It was so refreshing, was great at removing excess cleanser/makeup and lasted a long time. This is actually my second bottle of this so it's definitely a winner. I use it in so many ways: toner, skin refresher, makeup setter etc. But, i'm going to purchase to Lush Tea Tree toner instead next time (supposed to be better for oily skin).
Avon Naturals Renewing Body Cream -
They actually don't sell this anymore. What am i going to do?! I am assuming
this
will be similar though. I've had this cream for so long and not used it until recently but it's truly amazing. It absorbs so fast, smells lovely and leaves my skin feeling moisturised and
soo
soft! I love this so much but won't be re-purchasing because, i can't.
Refan Melon and Apricot Hand Butter - Available here and here in different scents -
This one is for my european readers as you can get your hands on Refan more easily! I got this last year on a holiday to Bulgaria, Refan is basically like their version of The Body Shop, it was amazing i bought quite a few things (regret not buying more). This cream was actually my nanna's but i stole it because it's just so moisturising. It's more of a butter so it's nice and thick - a little goes a long way and it smells delicious! I will most likely re-purchase this in a different scent off a website or in this scent if i ever find another Refan shop ;)
Hair Care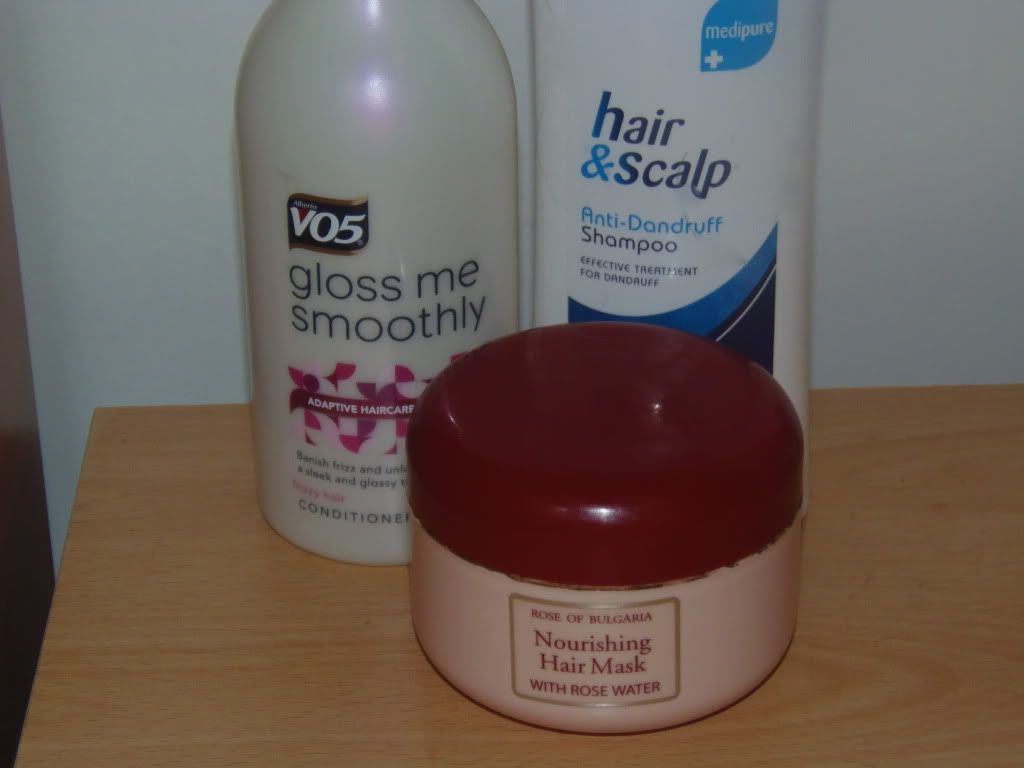 VO5 Gloss Me Smoothly Conditioner - Available from Superdrug (here) -
I'll start by saying; this is my favourite conditioner ever. Yes is said it, it's my fave! It leaves my hair super soft, de-tangled and so smooth instantly. You need the tiniest bit and it seriously makes the hugest different. I use this after the hair mask i'm going to talk about next and it's the perfect combo. Although i don't think this conditioner has any long-term effects, i don't care, i am definitely re-buying it!
Rose of Bulgaria Nourishing Hair Mask - Available here -
Another item that's hard to get hold of in the UK (sorry guys) but, if you go to Bulgaria you know what to get ;) Again, i love this product for my hair. I put this on in-between the shampoo and conditioner in the photo above and my hair just feels smooth, soft, tangle free and hydrated. Bye bye dry, knotty hair. Hello luscious locks. Not re-buying this just because i'd like to try some brands that are easier to get hold of!
Medipure Hair & Scalp Anti-Dandruff Shampoo - Available from PoundLand (£1) or here -
This is my go-to shampoo, i've been using it for about 6/7months now (many bottles not just the one!) and i couldn't love it more. It's basically a copy of Head and Shoulders - well i think so anyway. I was so mad when i went to wash my hair and my boyfriend had used it all up and not told me because i hate washing my hair without it. As it says, it leaves the scalp flake free (my scalp has been terrible ever since i reacted to hair dye) and also gives it a really good wash. You need this if you have a dry scalp prone to flaking. Definitely re-purchasing without a doubt.
Anyhow let me know what you think, i love using up products so would you like to see more empties posts?