Today i wanted to share a Lacura lipstick with you that i wore in this FOTD (
here
) - it's such a lovely shade that i couldn't not show you guys! And best of all it only costs £1.99 from
Aldi
.
I was pretty surprised when i found out Aldi did cosmetics - i had no idea - but i'd heard some of it is pretty good. So, of course i had to try something so why not a lipstick?
The packaging is actually a really small bullet so, great for travelling and doesn't look cheap considering the price tag. It's very light and compact the only downfall is, it doesn't have the shade printed on the lipstick only on the box you get with it. But, i guess it isn't
that
bad i just forget the name
sometimes
a lot!
When i swatched this in store it looked like a baby pink but once i got home and tried it out i realised it was much different than i first thought! So be careful with hand swatches in Aldi - not very realistic!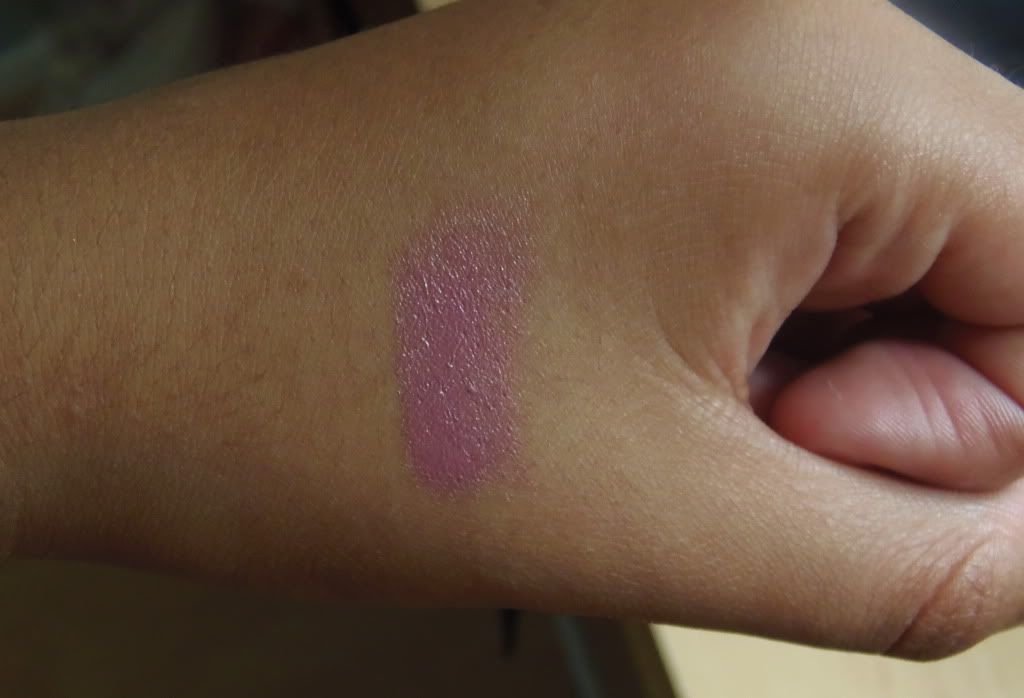 I would describe this shade a pinky lilac (so technical!). It's a not completely lilac it still has pink tones but it's not a baby pink either - it really is a unique shade (well i think so anyway). I've never found a lipstick this colour before so it's a pretty nice find for £1.99.
It does take a few coats (3ish) to achieve an opaque coverage but it's worth it once it's on. It's a very muted shade so does look sort of natural - nothing too in your face! So, it looks great with natural makeup or a smokey eye on a night out! It's one of them shades you can shove it your bag and know it will look good although i do think it's more suited to light/medium skin tones.
Overall the pigmentation isn't too great but it's worth it for the colour alone! Plus it only costs £1.99 so it's not like you've spent loads on a product that isn't pigmented. I'd still say it's well worth the money and will probably repurchase this as it's such a wearable lilac (yes really!).
What do you think of this shade? Lovely isn't it. And have you ever tried a Lacura lipstick?