So, on Friday i went along to Lush in Manchester Arndale for the launch of their new makeup range called 'Emotional Brilliance'. It is all now available in stores to buy! I went with the lovely Anastasia from
Dainty Desires
- as beauty bloggers we obviously couldn't wait to have a look look around and test the new products!
I personally love Lush as a brand and have tried/use a lot of their products. I'm happy to see they are expanding their range to include lots of lovely, versatile makeup items. You can now literally get all things beauty from there in one quick stop!
Anastasia having her colours read!



The idea of the range is that certain colours represent certain emotions. They had this lovely colourful wheel where you had to close your eyes whilst it was spun then pick the first three colours that caught your eye. It was a little bit of fun and the idea that each colour told us something about ourselves.
I chose 'Perspective' - my strength - which meant when decision making i liked to mull it over and try to make the best decision based on my options (which i actually think is pretty correct - i take ages making decisions). My subconscious desire was 'Drive' apparently this was something i may be lacking at the moment and i need it to move something forward that may not be going anywhere. And the third colour i chose was 'Vibrance'. I was told i may be seen as a vibrant, bubbly person to others - that's the persona i put off. Overall i was pretty happy with my choices and picking 'Drive' is giving me a kick up the bum to get things done ;)
Now onto the new items..
Above are all the colour pigments available in the range. Some are lipsticks some are eyeliners but, the idea is that they can be used in all different ways - on the cheeks, as eyeshadow - however you like! You can also mix the shades to make your own custom shade. Each little pot is £14.50 which seems slightly over priced for Lush but i guess they are multi-tasking products and seemed good quality when i tested them out (the eyeliner literally wouldn't budge!). There are very bold colours colours - bright purple, lime green, royal blue and a few natural shades which is nice too!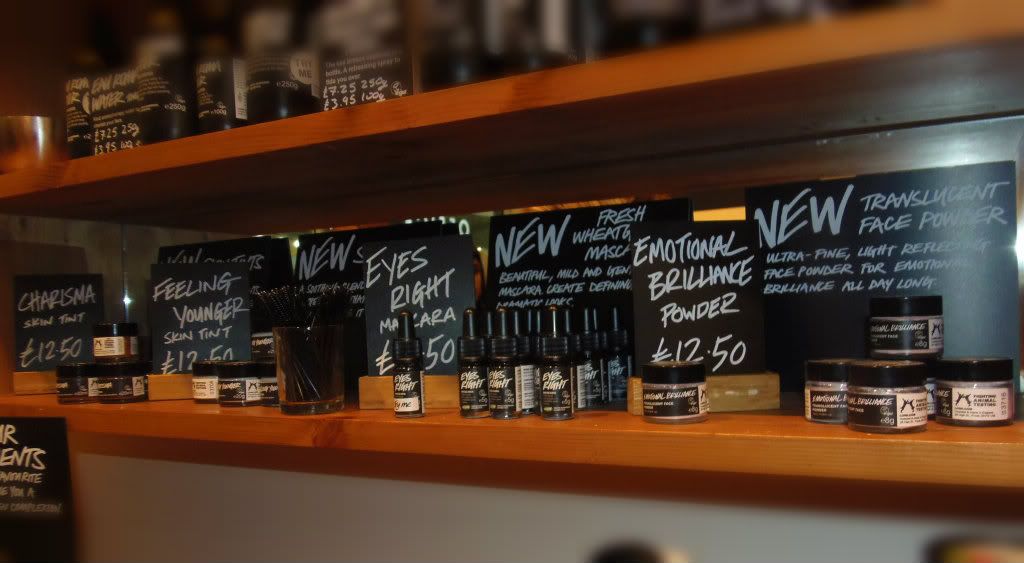 The second part of the range is the part of the range that appeals to me most! Oily skin + translucent powder = love! This is your more 'typical' makeup range - powder, mascara, highlighter, bronzer.
I didn't get to test the mascara unfortunately but i tried the powder and the 'Feeling younger' skin tint which is a highlighter and wow - i may have feel slightly in love. Again the products are multi-tasking the skin tint can be used a highlight (cheekbones, nose etc) or mixed in with foundation/moisturiser for a healthy glow. Both products i
need
in my life. The 'Charisma' skin tint was nice too - that can be used as bronzer or mixed in with foundation/moisturiser for a bronze glow.
So enough rambling, as you can tell i did rather enjoy the products despite the prices! Here are my favourite products: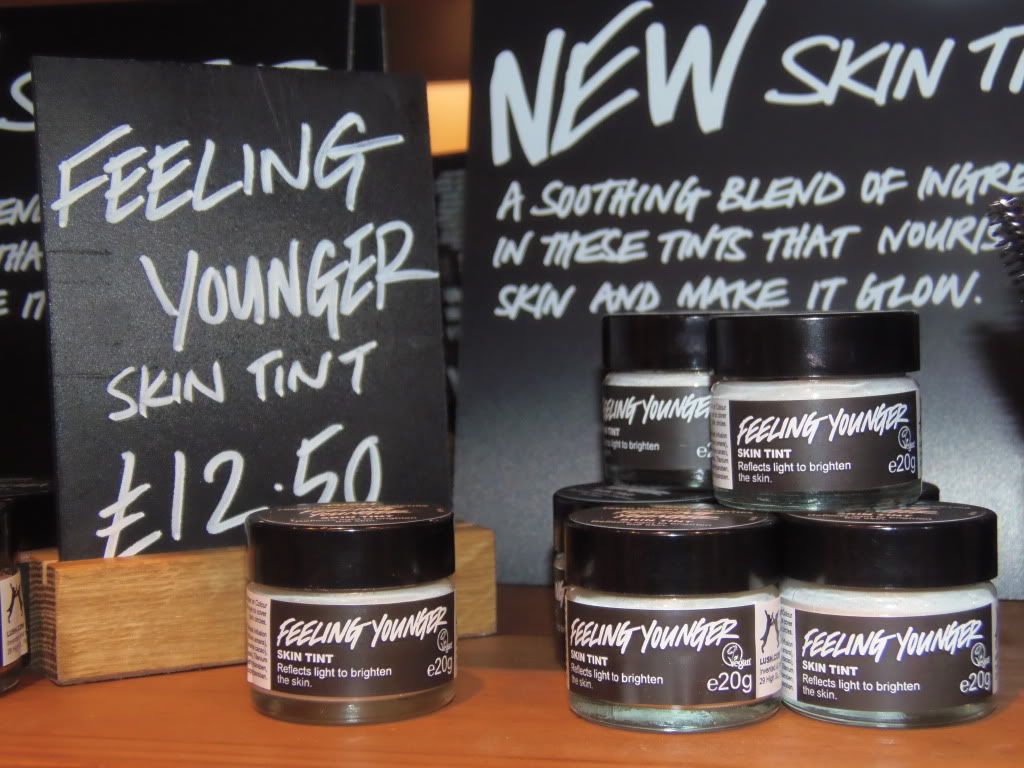 Feeling Younger Skin Tint - to make you look healthy, young and glow! Use as highlighter or mix with moisturiser.
Perspective - a natural mauvey pink lip colour with shimmer - so beautiful.
Translucent powder for setting foundation into place! Great for oily skinned people like me!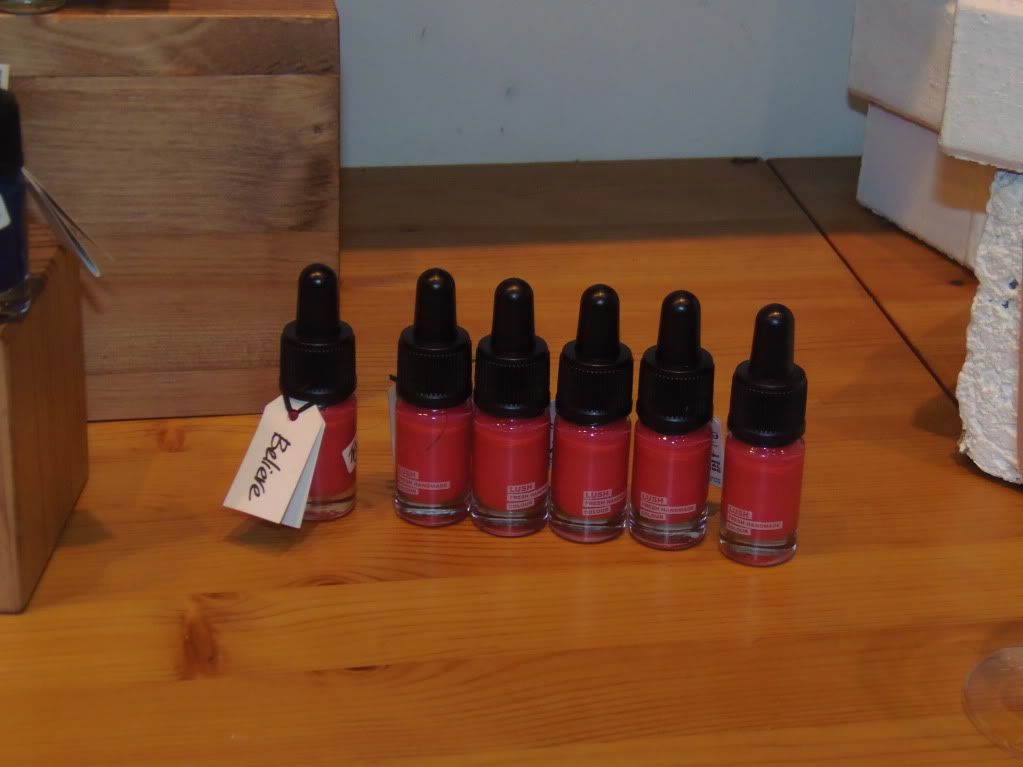 Believe - the most amazing pinky, coral lip colour!! So bright too.
What do you think of the 'Emotional Brilliance' range? Will you be buying anything?