Hello all! I had to share this look with you today as i fell in love with the eyes and lips! This lip colour has been a favourite of mine ever since i first got it and it lasts for ages on the lips too. It's such a gorgeous bright pink but it has a dusky twist so it's not too in your face. Definitely a favourite of mine, a slick of lipgloss on top looks pretty too!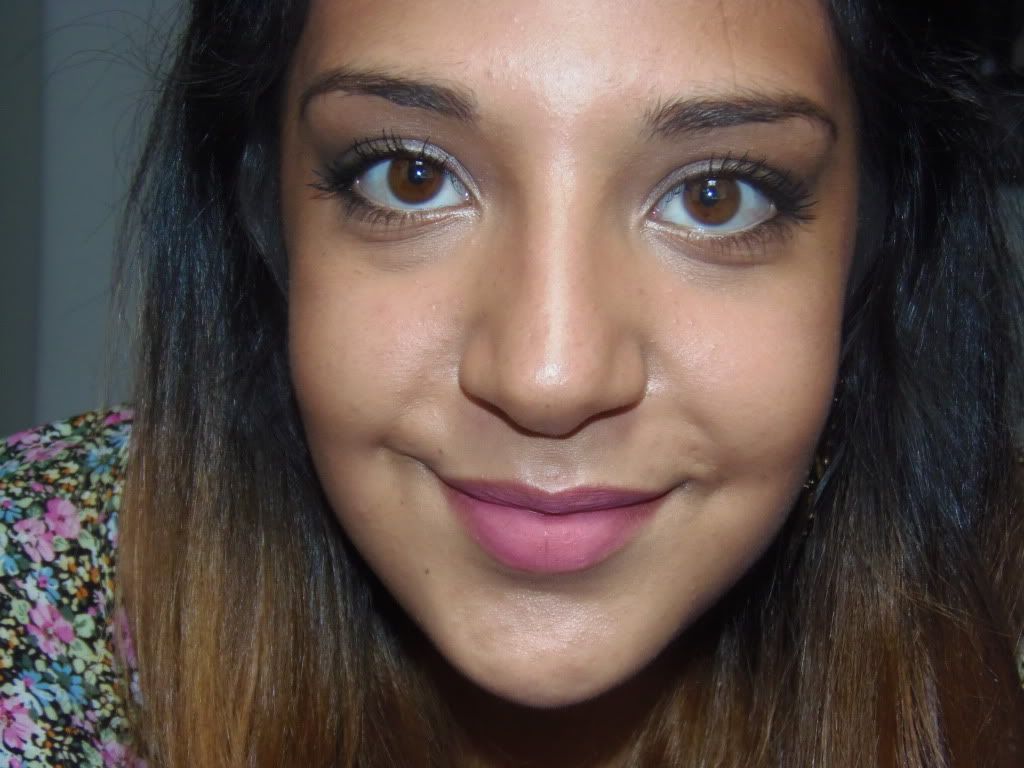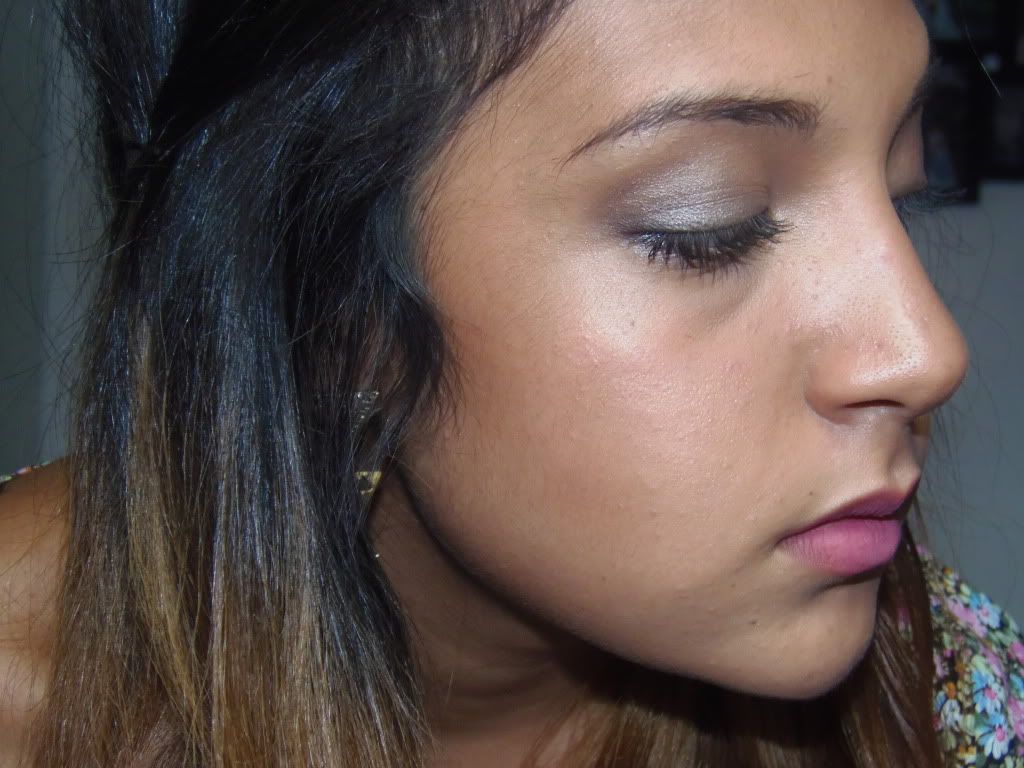 Face
17 Miracle Matte Primer (t-zone)
YSL Le Teint Touche Eclat Foundation (light layer all over)
Laura Mercier Mineral Foundation (buffed all over to set)
Collection 2000 Lasting Perfection Concealer (under eyes, around nose)
No7 Skin Illuminator in 'Peach' (centre of nose, cheekbones, browbone)
Nars 'Casino' Bronzer (hollows of cheeks, side of nose, jawline)
Eyes
MAC Paint Pot 'Groundwork' (base)
MUA Undressed Palette - Shade 1 (lid/inner corners) Shade 10 (crease) Shade 11 (used as eyeliner)
Une Skin Glow Pencil G02 (lower lashline)
Avon Super Shock Mascara
Rimmel Eyebrow Pencil 'Dark Brown'
Lips
Collection 2000 Cream Puff 'Cotton Candy'
I've been loving dewy skin a lot recently but having really oily skin doesn't make it easy - i look more grease ball than glowing goddess. This combination (YSL & Laura Mercier) gave me the perfect glow for the first few hours but by end of the night had melted off my face :( It's such a shame as i really wanted to like the new YSL foundation but it only lasts around 3/4 hours on me before i look a mess /: The No7 Skin Illuminator is gorgeous golden highlighter that adds a glow and lasts all day/night!
I have found the perfect dewy, base for oily skin though so keep an eye out for that ;)
What do you think? Do you prefer more of a dewy look?
What products do you like to give you a glow?