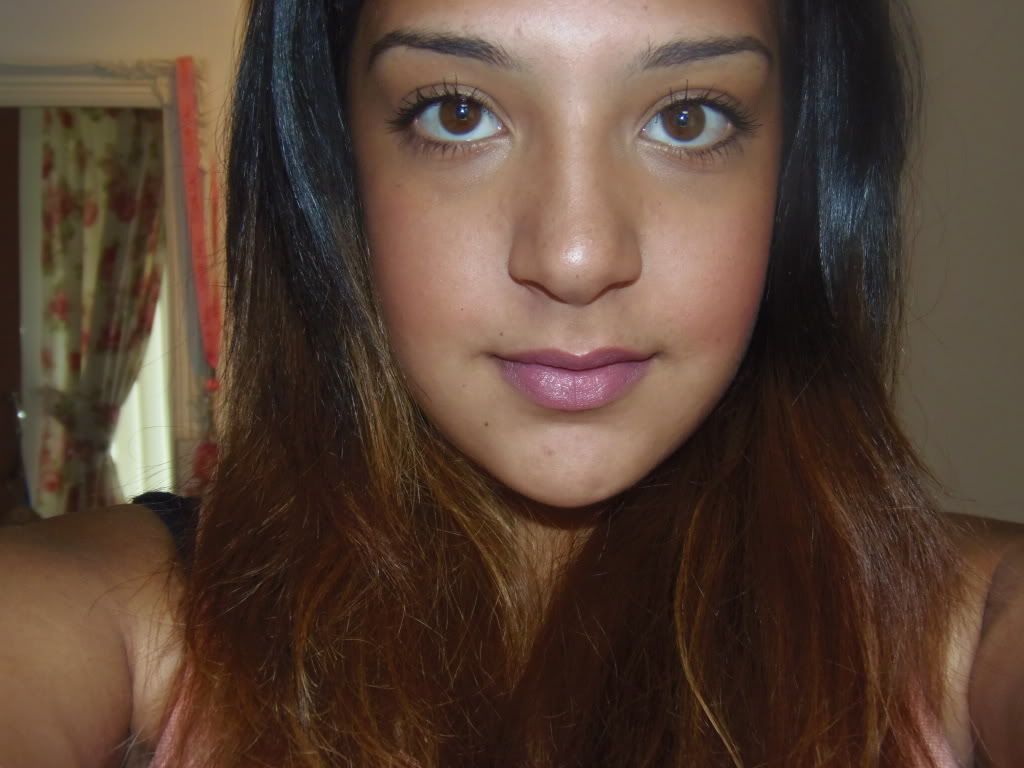 Hello! Just a quick face for you today. This is the sort of makeup i'd wear day-to-day in my everyday life - nothing fancy.
The foundation i'm wearing is
MAC's Select SPF 15 foundation
and to be honest, it's really not one that i'm keen on. I know lots of people do like it but on my oily skin the lasting power is rather poop and it's just a pain needing to blot/powder every two minutes. I'm literally just reaching the last remains of this foundation and i'm pretty glad! It's got a light coverage which could be built a little bit and it's quite creamy so i think it'd be good for dry/normal skin types. The empty bottle is going in my 'back to Mac' stash!
Anyway, what do you think? Do you go for a more natural look day-to-day?