Hello! I thought i'd show you a little, mini skincare routine i've been using for just over the past two weeks. I shown you my old skincare routine
here
and it was good, it just wasn't fantastic. I thought my little three day trip to London would be perfect to try some new things and i'm still going..
The Simple items were 3 for 2 from
Tesco's
range of mini's, the
Balance Me
moisturiser came free with Glamour magazine and the Nivea lip balm is just available from
Boots
. They're all small so great for travelling and trying before purchasing the full size.
I was surprised by the Simple face wash and toner - i absolutely love them both. The cleanser has done a fantastic job of keeping my skin squeaky clean and keeping spots at bay. It's pretty good at removing makeup and doesn't sting the eyes at all (which i love!). The toner accompanies the face wash perfectly removing any excess grime/cleanser and preparing the skin for moisturiser. This combo has worked brilliantly helping to balance my combination skin and keeping it really clean! The Simple eye make-up remover is no surprise to me - i already have the full size version! You just cover a cotton pad with it, hold it against the eye and wipe. It does a good job at removing eye makeup gently without stinging the eyes or making them go blurry!
The Balance Me 'Balancing face moisturiser' is a product that has grown on me. It's a little different than my usual moisturisers - it's thicker and harder to rub in - but does the job nonetheless. I find this is best applied straight after washing and toning when the skins still damp and it rubs in much easier. However, the results are worth it, it does a great job of balancing the skin. It moisturisers both the oily and dry area's of my face without being too much and leaves skin feeling moisturised but matte - great base for makeup!
The Nivea Hydro Care Lipbalm i just got in a little set. It does a good job of keeping lips very smooth and plump. It's good but isn't amazing - i still prefer Carmex. I find it's best applied liberally at night!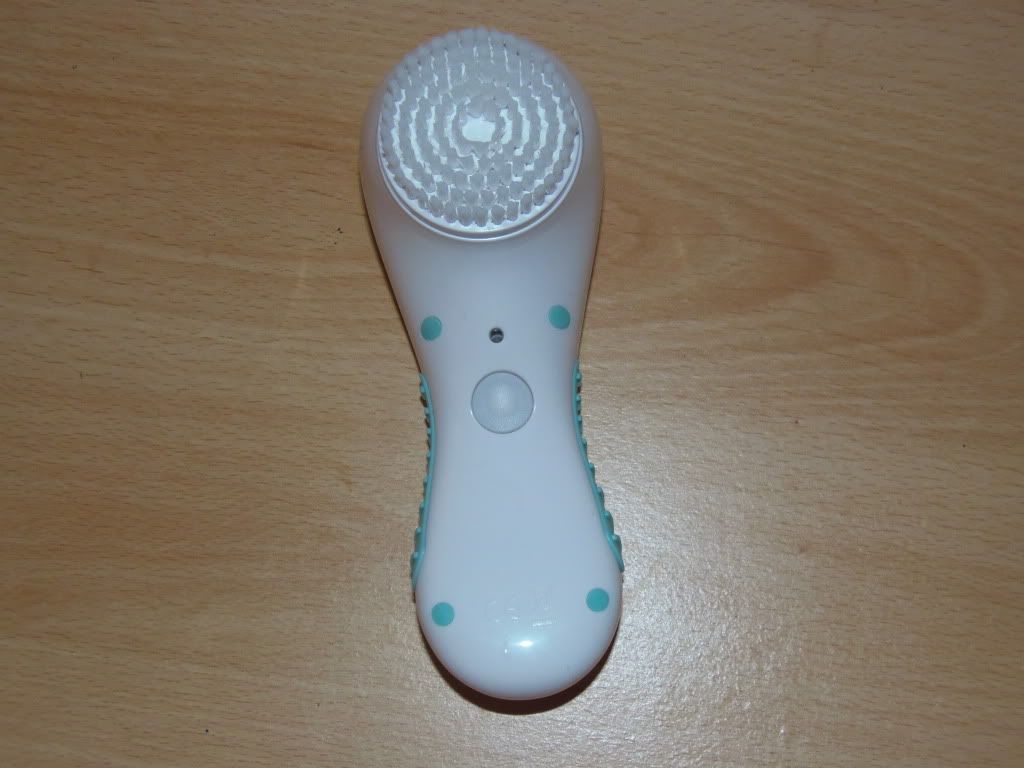 Now you're probably wondering why i'm including the Rio Sonicleanse is this post? Well, i've been using this for the past 9 days with the skincare routine i've talking about above. I apply my Simple face wash all over the face (wet), give it a little rub in then let this little machine do it's magic!
I have been
loving
my sonicleanse - it just nine days i've already gone through a purging stage (although they have cleared up pretty well) and my skin is feeling so smooth (like a babies bottom). The overall texture of my skin is much nicer, even and smoother. I haven't really noticed a difference in pore size yet but i know my skin feels much cleaner when i have used this. So far, so good i can't wait to see more results. Do i recommend it? Yes it's a much more affordable version of the Clarisonic and does the same job as far as i know?.. It's available
here
and
here
. I will do a more indepth review when i have given it a longer test run.
Have you tried any of this products? What do you think?