Hi all! Today i have another outfit for you (getting pretty good at these). Obviously being a fashion (and beauty) blogger i have to share what i wore to a fashion event - it'd be rude not too!
If you've seen my previous post (
here
) all about the event then you'll know it was a chilled evening, nibbling, drinking and getting lots of useful blogging tips which i aim to put into action asap!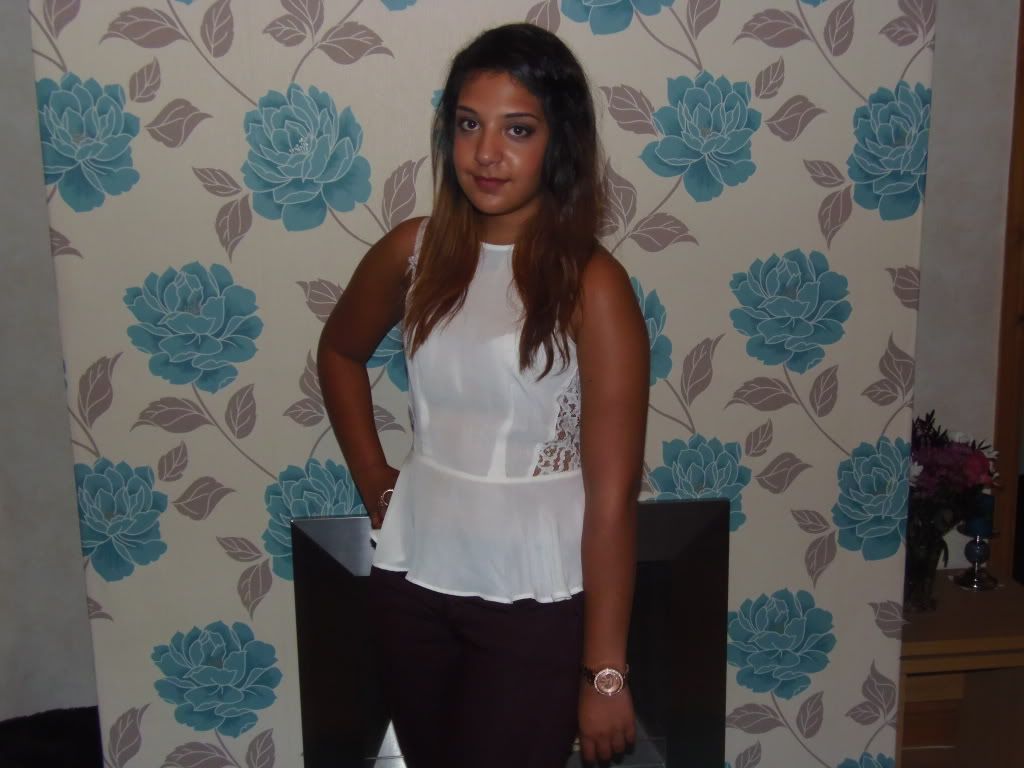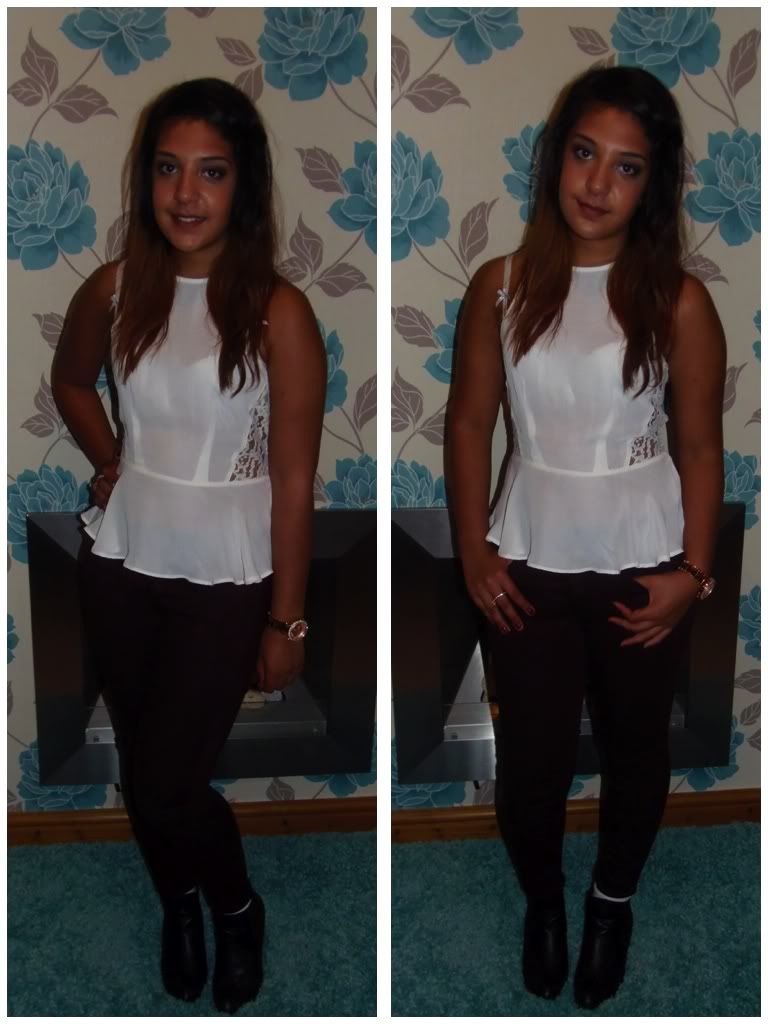 Top - H&M
Jeans - Topshop 'Leigh' jeans.
Boots - River Island
Blazer - Primark
So, i feel like i wear these jeans in every single outfit i do aha, but that's just because i literally do love them - and wear them - to death! They're by far my comfiest pair of jeans i own and want to get some more colours in this style.
Also, i am succumbing to a trend i never thought i would! Literally a week before i bought this top i was shouting 'I HATE PEPLUM, WHO WOULD WEAR IT?!' to the television. Then, here i am wearing a peplum top and lusting after a few more peplum style items! I don't know how i can change from hating the style to loving it so much in a matter of days. I love the lace detail in this top and the fact it isn't as structured as some peplum tops. My only complaint is, it blows up in the wind (revealing my belly) not attractive and not ideal whilst waiting for a bus on a main road!
Anyhow, let me know what you think of the outfit? Don't you just love 'trusty' items (like my leigh jeans and my black blazer) that you can shove on anytime, anywhere and still feel glamorous?!