Hi everyone! I have a fashion post for you today it feels like
ages
since i last posted an outfit.
Judging by the title you can probably tell two of my obsessions at the moment! I've wanted my mitts on a decent leather jacket for a long while now and i'm so delighted with this one i got from Zara whilst in London (see my haul
here
). In fact everything i'm wearing is from my London haul apart from the shoes which were a birthday present. Because, i'm sure i'm not the only one but as soon as i get new clothes i wear them constantly and cast everything else aside. I must of worn these jeans every other day since i got them and my leather jacket
every
time i've been out - it just seems to go with everything!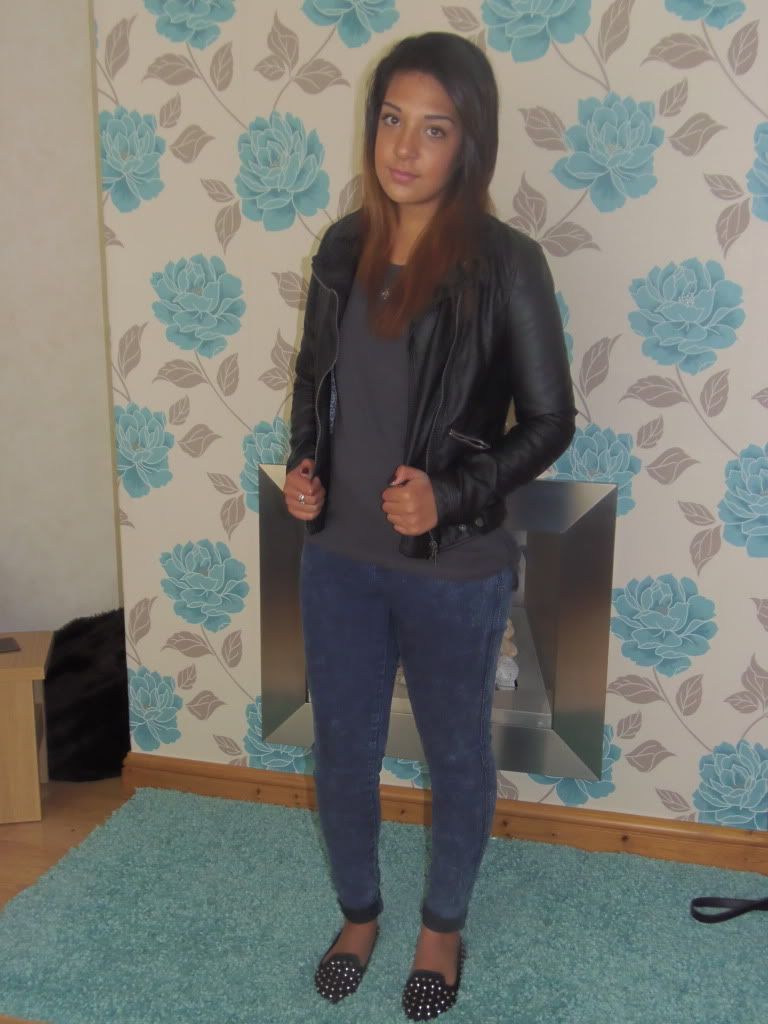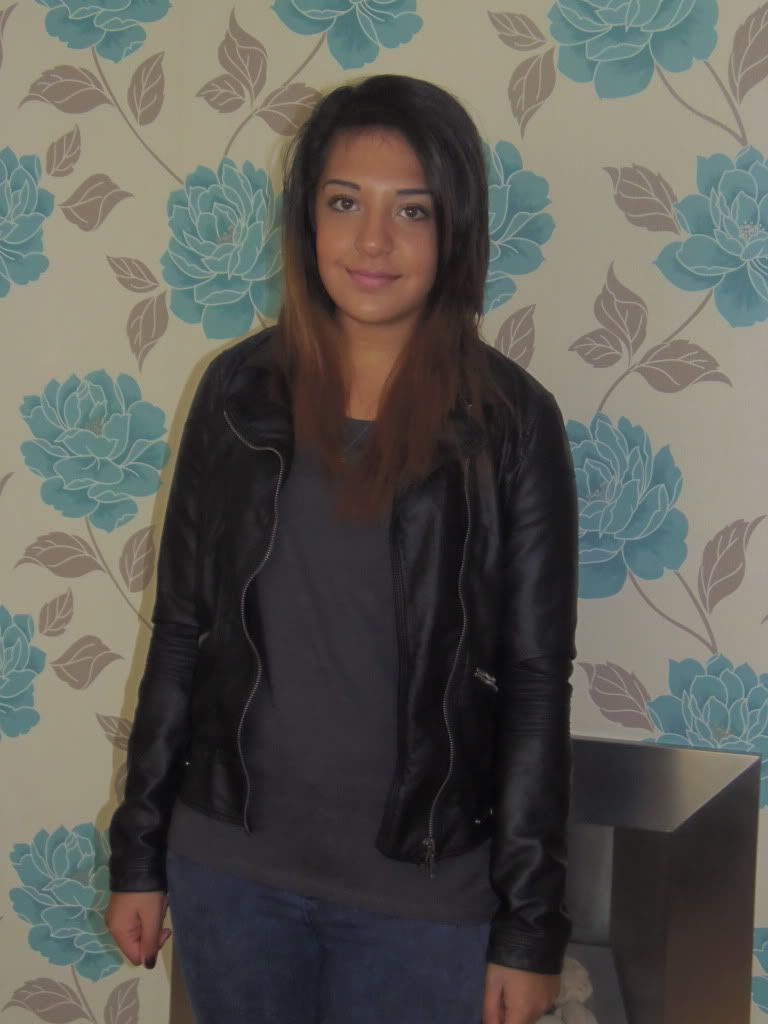 I'm loving dark colours at the moment - blacks, greys and more black! I don't know when i became so anti-colour but it happened! The most colour i wear these days is on my nails or lips. Hopefully now the weather is starting to pick up i might bring out some florals or maybe even my coral shorts ;) you never know!
Is it just me who loves dark clothing? Or do you love a pop of colour?