Hello lovelies! Today i have
MAC's Prep + Prime Skin Base Visage
to show you (bit of a mouthful) - basically a primer. You basically apply this before makeup and it's supposed to
'
Calm and soothe the skin, blot away excess oil, and even out skin redness' and also 'Improve the laydown and application of foundation or powder'. An all-round product then? It costs £19.50 for 30ml of product from MAC online/store.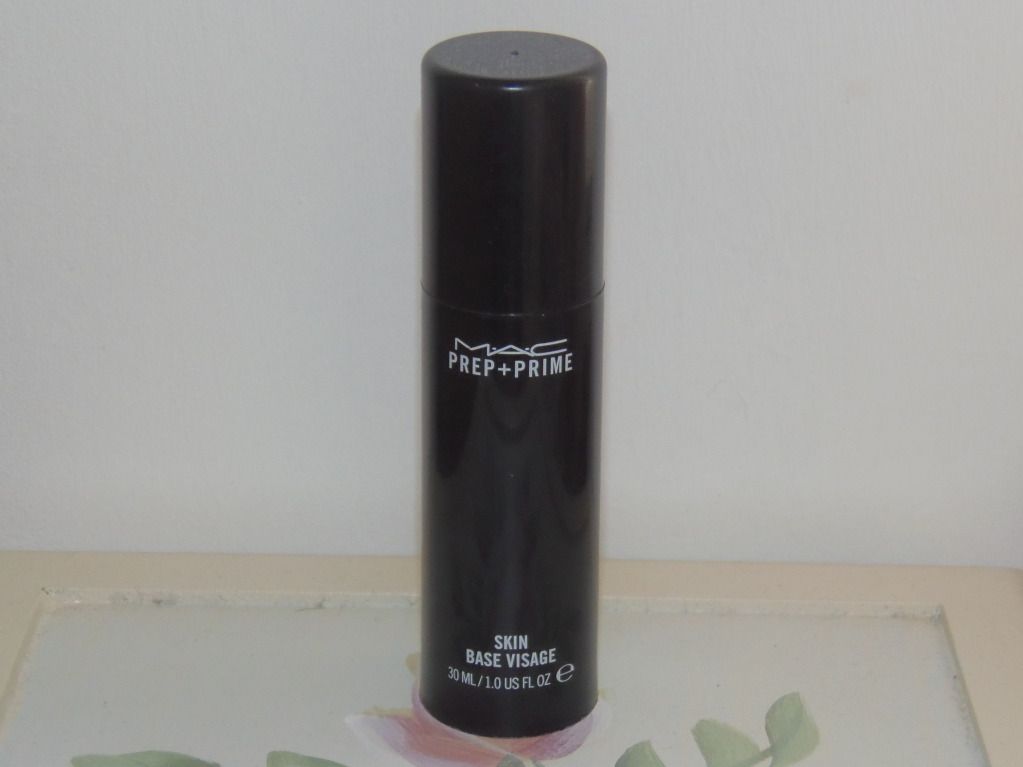 The primer comes in a nice, slim, black bottle with little speckles of glitter all over it. It looks pretty cute but the black, opaque packaging means you can't see how much product you've used which can be pretty annoying. But, i have had this for ages and it doesn't seem to be running out every time soon.
I usually use a small, pea size blob of this (slightly less than foundation) and massage into my face using clean hands. It's got a really smooth consistency and feels light on the skin. It's white in coloured but blends transparent into the skin and it's also infused with little specks of shimmer. I don't really like the shimmer particles they look quite obvious when it's applied online and enhances visible pores and oily skin.
As a primer it does really help the application of foundation to be smooth and easy. And creates a smooth, even base for it to apply onto. Apart from that though i don't really see much differences when i do/don't use it. For the price i'm disappointed it doesn't do more! Makeup doesn't last any longer and the shimmer just makes my nose area look worse. But i think for those with drier skin types it will help foundation go on easier and the shimmer will brighten the skin and give your skin a glow.
But, i wouldn't recommend it as i'm pretty sure there are similar/better products out there for £19.50 or less. But hey ho, that's just my opinion.
If you've tried it - what do you think?