We all love a good bargain, don't we?! Well i have one for you today. MUA blushers cost only £1 (you can get them online or from Superdrug). MUA are known for their cheap yet good quality products and this is no exception.
The blushers come packaged in a long, thin see-through case made of plastic so you can easily see the colour through. They are so small and sleek which makes them good for travelling with. For the price the packaging is really nice and good quality. No complaints so far..


As for the colour, this is what attracted my eye straight away. In pan in looks like a plum infused with lots of gold shimmer. But when transferred to the face it's much more purple (the pink tones aren't really evident) although it still manages to look pretty natural. It blends into the skin easily and adjusts to your skintone to give you a lovely deep, glow. The shimmer appears on the lighter parts of your cheek (cheekbones) so it's like a highlighter and blusher in one - pretty and timesaving!!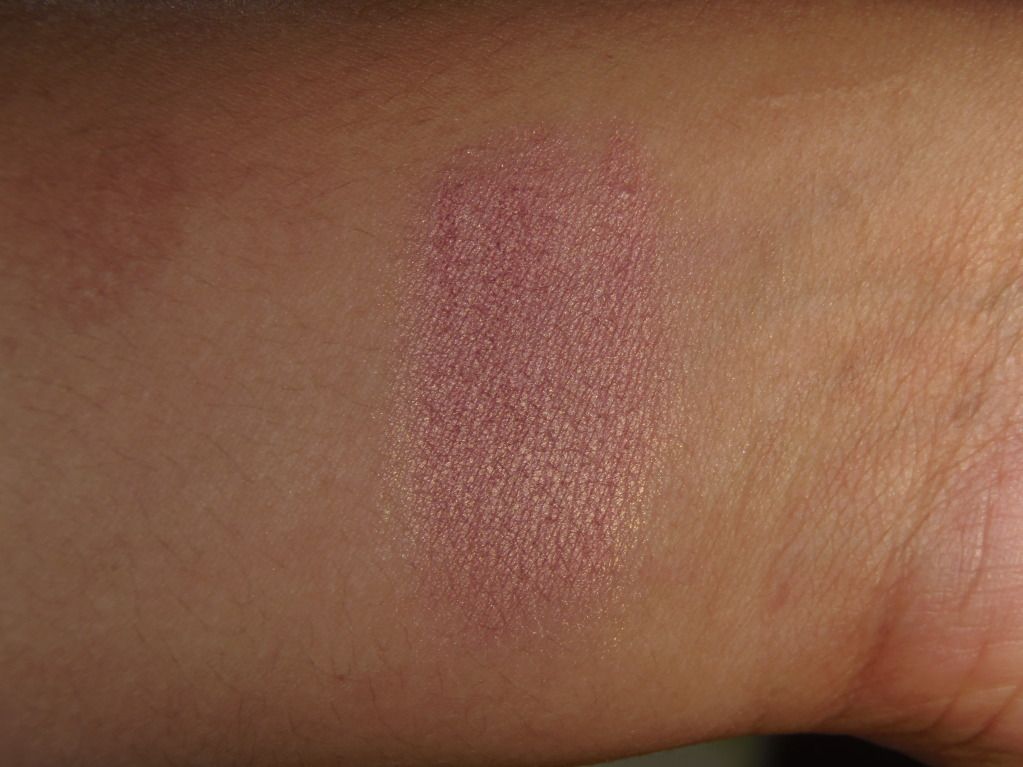 When looking at this blusher in store it reminded me of a certain Nars blusher that i have my eye on... 'Sin'. So obviously i had to buy it. 'Sin' is also a purple/plum shade with lots of gold shimmer. I can't say they are exact dupes because i don't own them both but looking at swatches online they are really similar. MUA do some great high-end dupes and i'm so glad i got my hands on another. It has definitely saved me £20. Who needs 'Sin' now?..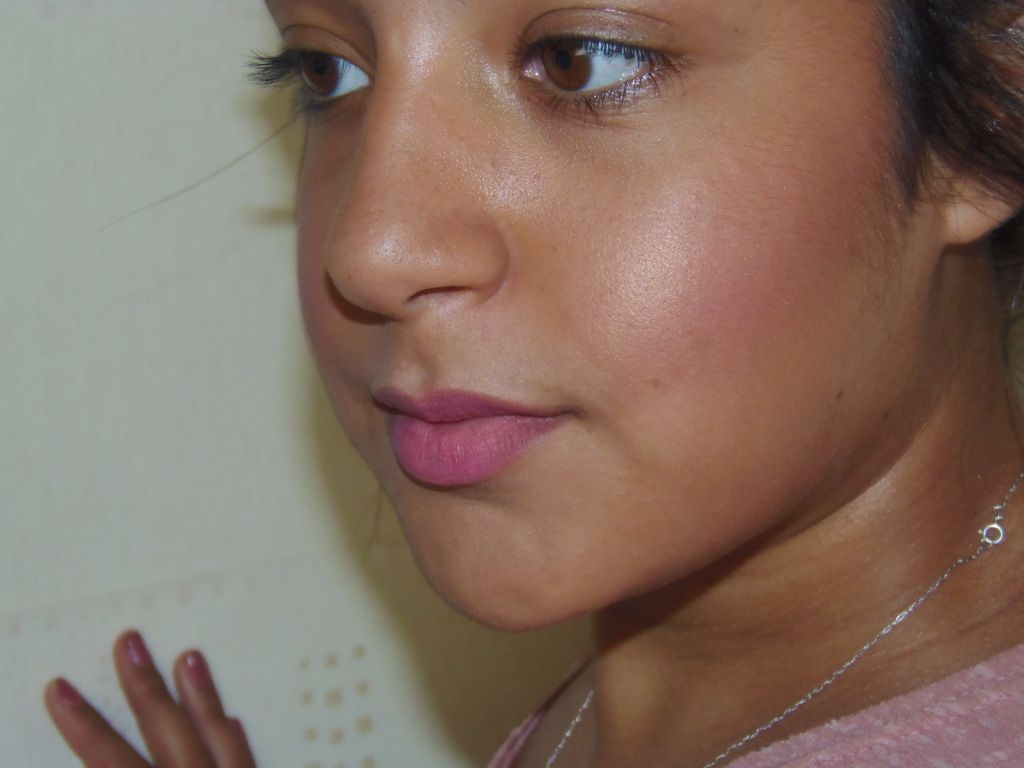 I've heard lots of good things about MUA's blushers and this one definitely lived up to my expectations. It's highly pigmented so i do have to be careful not to add too much to my brush as it can be easily built up but once it's on, it's on. I find sometimes the purple in the blusher doesn't come out as bright as i'd like and may be slightly overpowered by the shimmer so i add a little spray of MAC Fix+ to my brush and this really helps to bring out the colour even more.
As you can tell, i highly praise this blusher and don't really have any faults with it. My only criticism would be the fact it does create a lot of fallout. The powder is so smooth and soft that a lot of excess powder can occur - i just pat this up with my brush and use that on my cheeks. So it isn't too much of a problem and can definitely be excused considering the £1 price tag.
Have you tried this blush or any of MUA's? What do you think of them?