Hello all! So i realised i haven't posted an outfit in quite a long while - which is unlike me. Now the sun has finally decided to come in England (temporarily, of course) and we have some sort of 'Summer'. I did what most Brits do and got me legs out!!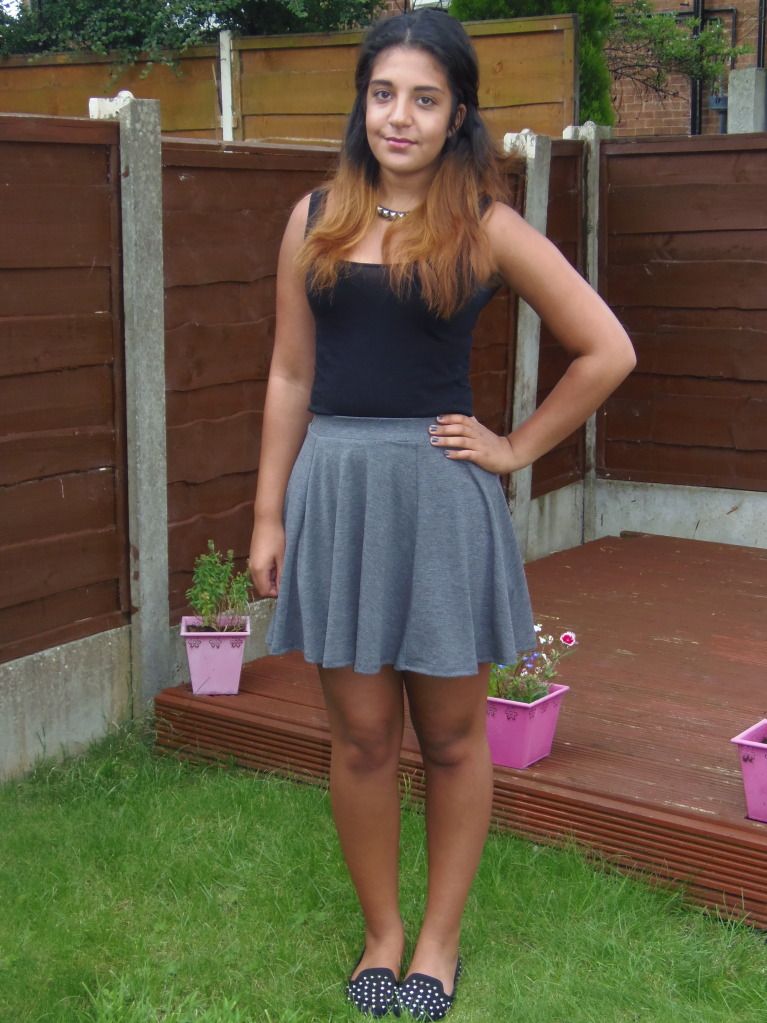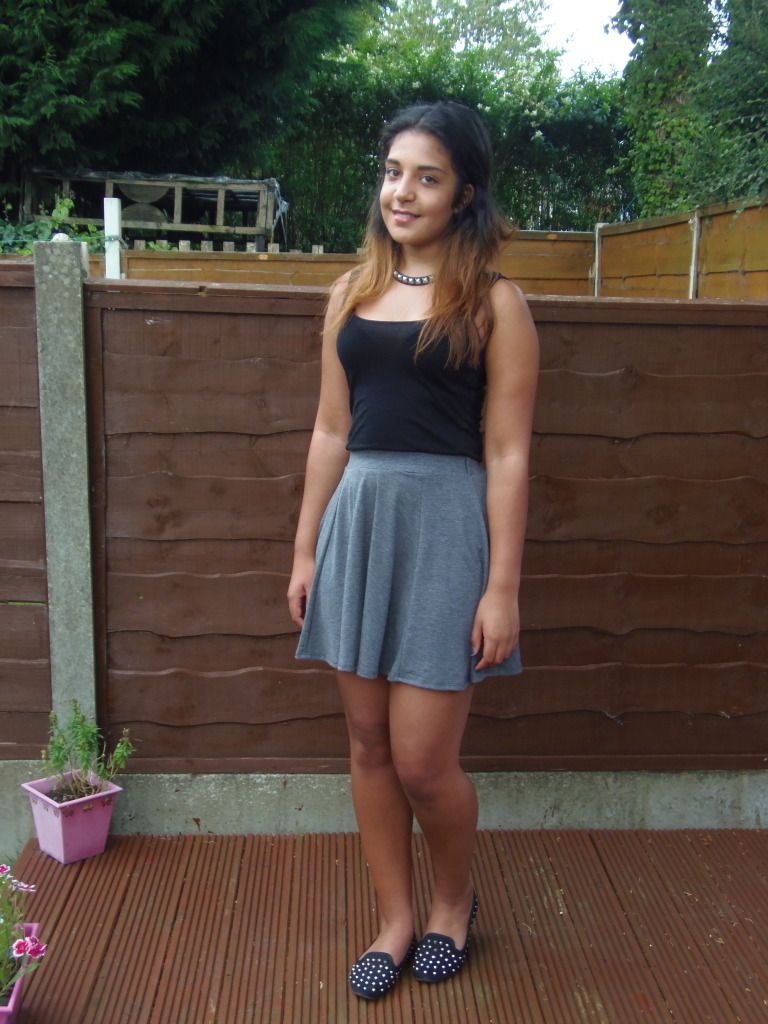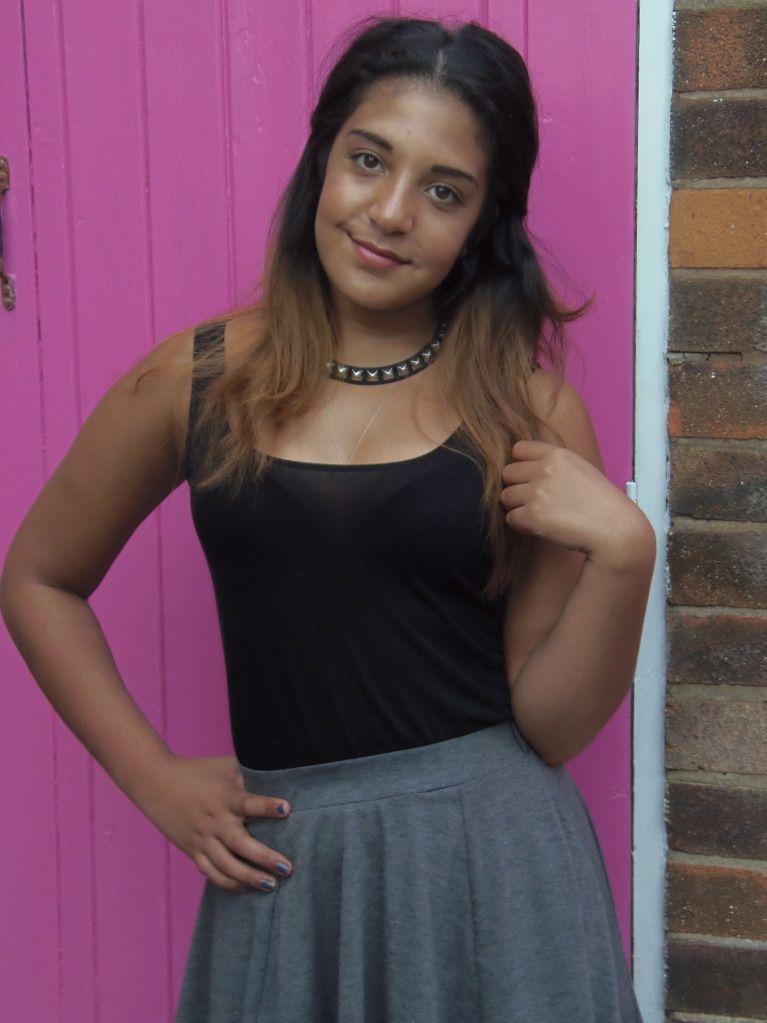 I love wearing outfits like this - simple and comfy! These skater style skirts are just heaven in my eyes as you can wear them all year round, day and night. I got this one from Primark about a week ago and they had a few other colours (which i need to get my hands on!). In my eyes you can't have too many plain, loose skirts - they just go with everything, and for £6 they are a bargain!
I've also been loving my H&M collar even though members of my family tell me it looks like a dog collar, charmin'. What do you think?