Prairie Charms is an online site selling cute, personal accessories. In their words 'You can never have too many accessories and here at Prairie we strive to update our collections on a regular basis, and better yet all our bracelets are limited edition and fully interchangeable so you can mix and match any set and be safe in the knowledge you own a gem of individuality!' and to top things off, 10% of proceeds go to Great Ormand Street Hospital 'Kiss it Better' campaign. So, you get yourself a lovely bracelet and help a good cause!
Prairie charms have quite a small range of things to choose from as they change them up and offer new options often - which is great as you can never get bored. I got the 'To The Moon and Back' bracelet which is still available now (here). You have the option so mix and match the properties you like in each bracelet so, for example, if i wanted i could change the colour of the beads (the options are stated on the product page). This is really nice as it means you can get a bracelet you truly love, the way you like it. How annoying is it when you like a design or charm but would like it in a different colour?!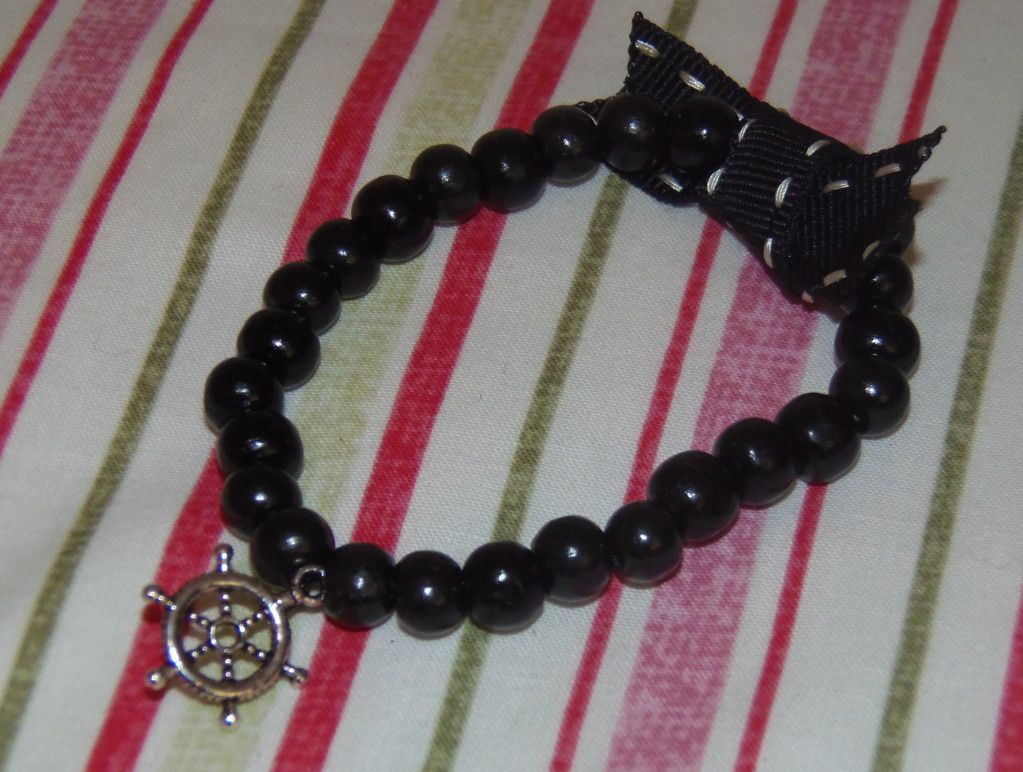 Anyhow, onto the bracelet it's self. It came packaged in a lovely little package - wrapped in tissue paper, tied with thin, straggly rope with a little business card popped in too. Adorable. The parcel instantly made me smile. Inside the bracelet looked just as pretty as online.
As you can see this bracelet is so cute, with the little ship wheel charm! It can be worn alone or layered with other bracelets. Unfortunately the bracelet is too big for my wrists, which is such a shame as it means it doesn't look right on it's own. But layered with other black bracelets it looks pretty cool!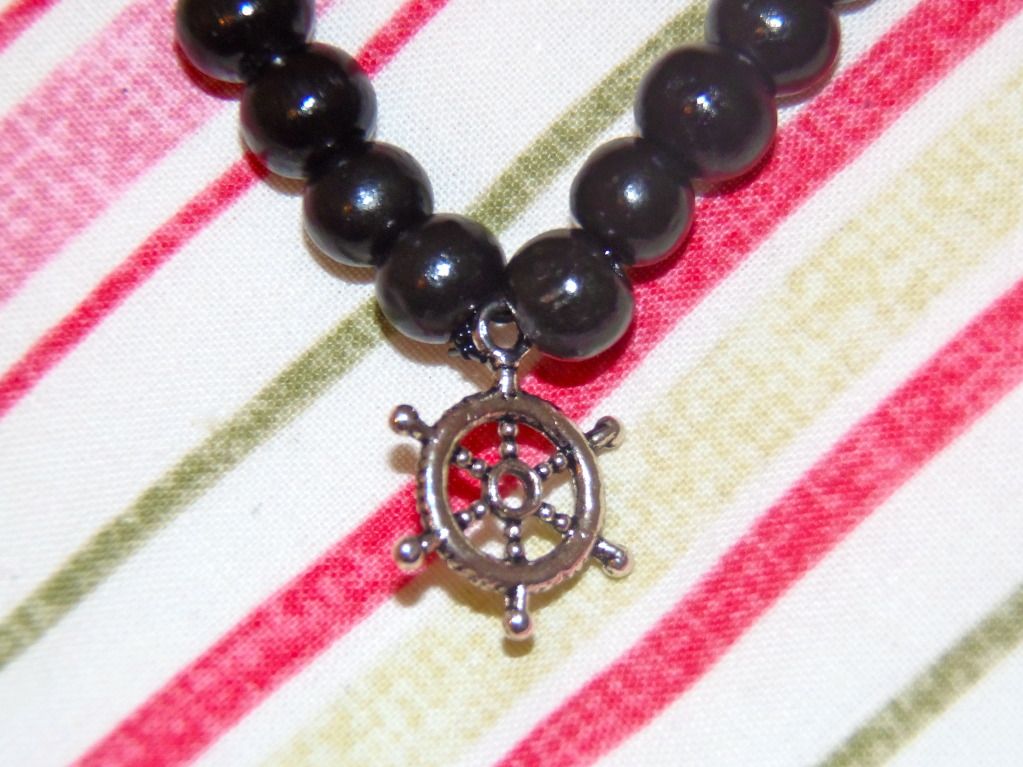 Also for you bloggers like me, they are running '
Project
Blogger'! This is basically is basically a collaboration between them and us. We get the bracelets half price so long as we feature the bracelet on our blog (10% proceeds still go to charity). They also choose winners with the best reviews who then get there own bracelet! Who wouldn't want there own bracelet made my Prairie Charms?
For my information, go to this page here.
Have you ordered anything from Prairie Charms? Do you love this bracelet as much as i do?!