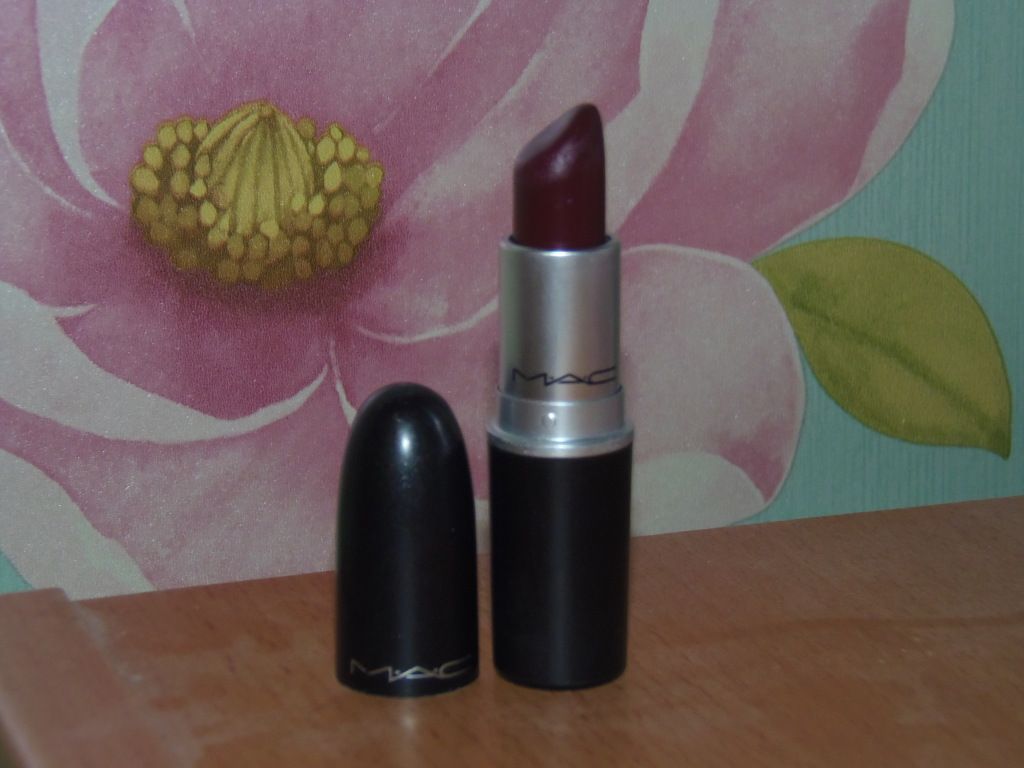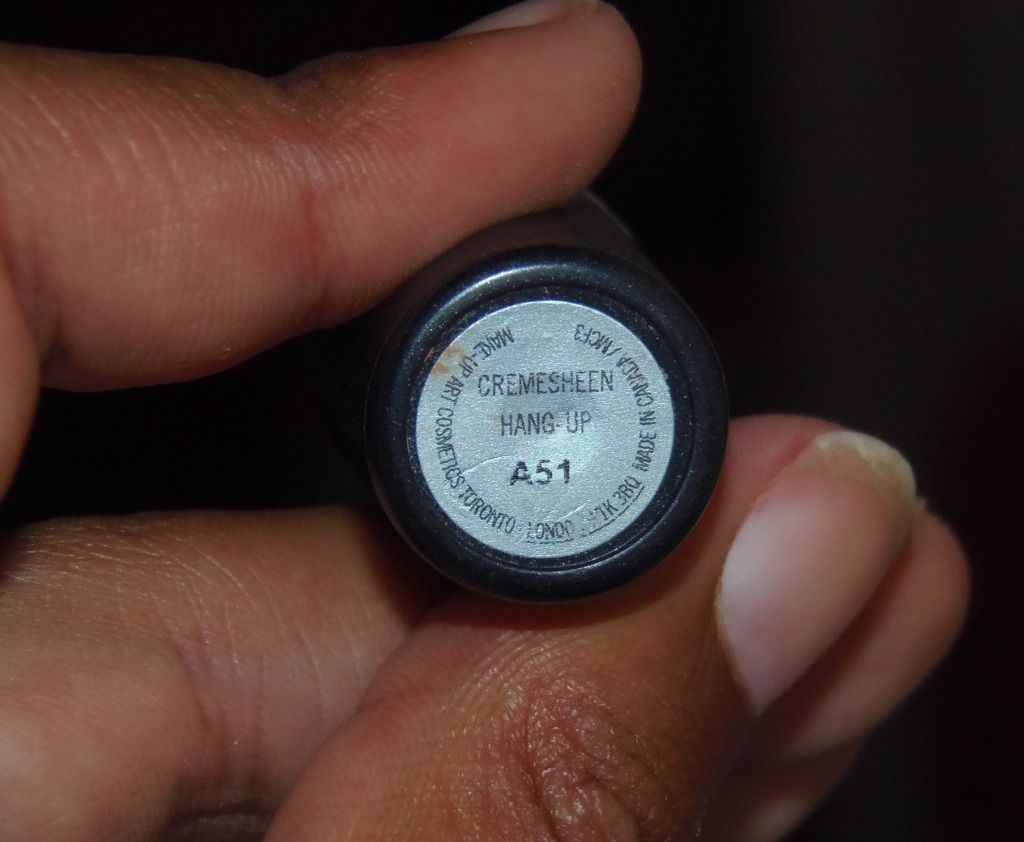 I picked up the shade 'Hang up' last A/W as of course plum lipsticks were so in and i had to have one! I originally had my eye on 'Prince Noir' but upon trying it on it did not suit me whatsoever. Nor did 'Rebel' or any of the other plum-ish shades MAC did. 'Hang Up' was about the only one that looked nice - i was in love then and i still am now.
'Hang up' is a cremesheen formula which means it has a glossy, shiny finish to it, rather than matte. This means it glides on so easily and makes the lips look so healthy (good for those with dry/chapped lips). Because of the formula it doesn't last as long as other MAC lipsticks but nevertheless it does last a considerable amount of time (2-3 hours not including eating or drinking). Top ups are sort of necesarry with this as it's not natural in the slightest and you want it to look opaque at all times. But, one swipe is really all you need for opaque, dark lips (sometimes to too pigmented for my liking!)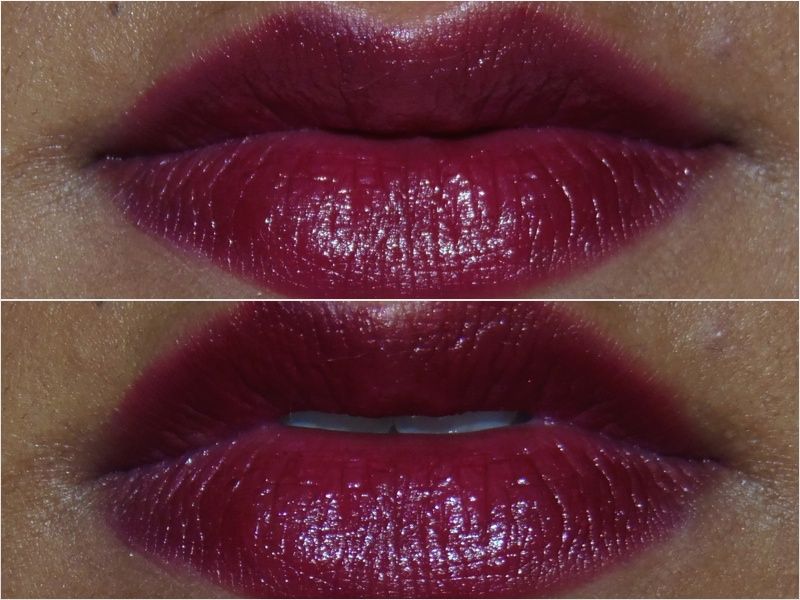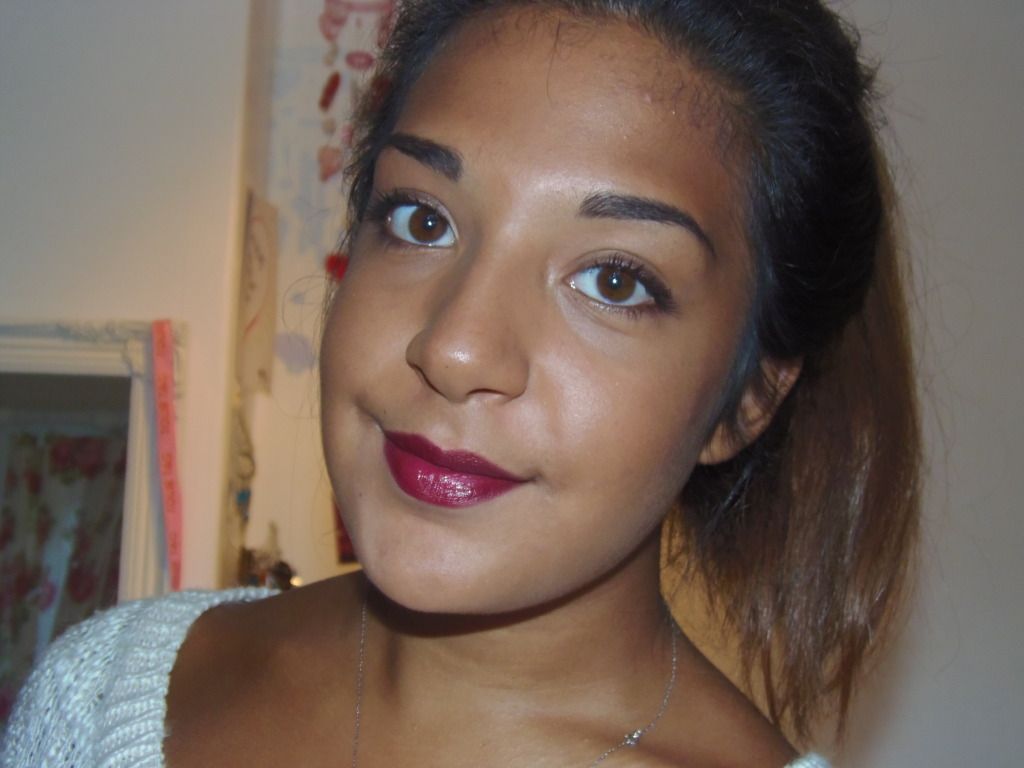 As you can see, this lipstick is a deep berry slash red wine colour. It's like a really dark red with tints of purple through it. A pretty lovely and unique shade in my eyes. I really love it as a statement shade for A/W and sheered out it looks just as pretty and far more wearable! When applied
really
lightly it adds a more lilac toned tint to the lip perfect for the spring and summer months too. Great for all year round :) But be careful, it your going for full on glamour, careful application is a must! A lip brush might come in
very
handy.
What do you think of 'Hang up'? One for you this A/W?