Hello you lovely lot! Today i have a post all about my favourite hair care products, what i use on my hair and what like about everything i use. There will be lots of 'raving' about products and lots of recommendations. So if you love looking after your hair and like it to look smooth and healthy (like i hope mine does) keep reading..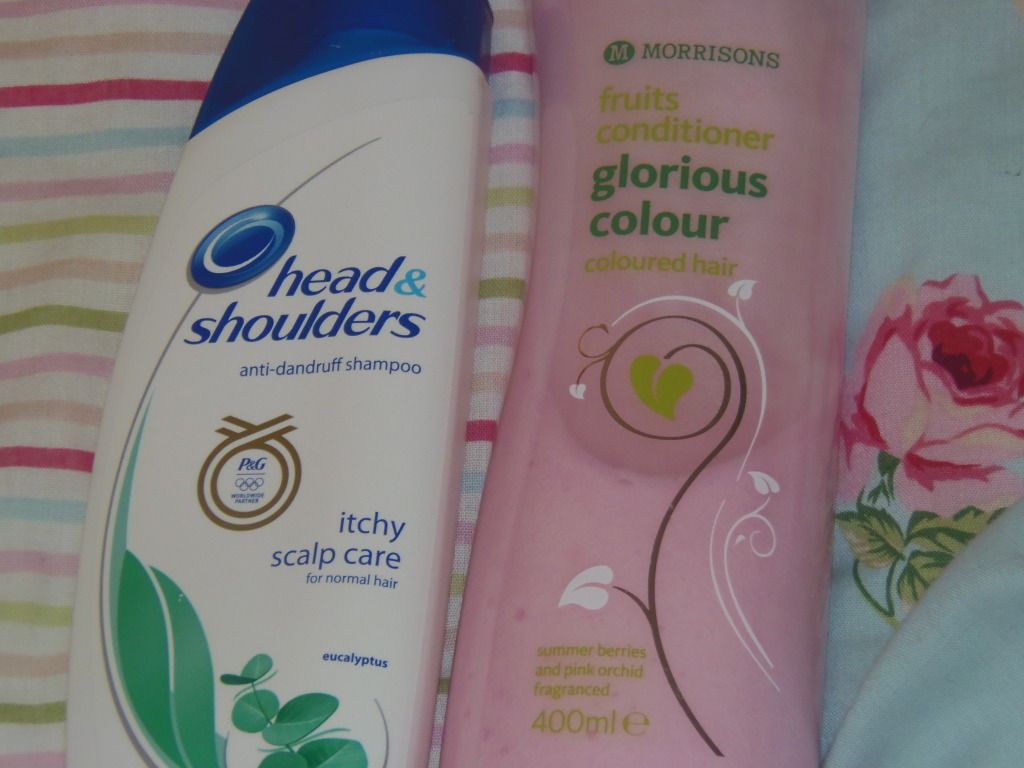 In terms of washing my hair, i don't go overboard and use too much. I like to keep it simple using just shampoo, conditioner and the occasional hair mask. One of my favourite shampoo's is the Head & Shoulders Itchy Scalp Care shampoo, pictured above. It smells lovely, washes the hair so easily and really soothes the scalp (especially if you have a sore/itchy scalp). And my conditioner of choice at the moment (I love the Vo5 Gloss Me Smoothly too) is this Glorious Colour one by Morrisons. It smells absolutely dive (of fruits) it's a nice colour and does an amazing job of leaving hair soft, nourishes and super smooth. This is normally enough to make my hair tangle-free and soft but i do like to use the Rose of Bulgaria Nourishing Hair Mask sometimes too!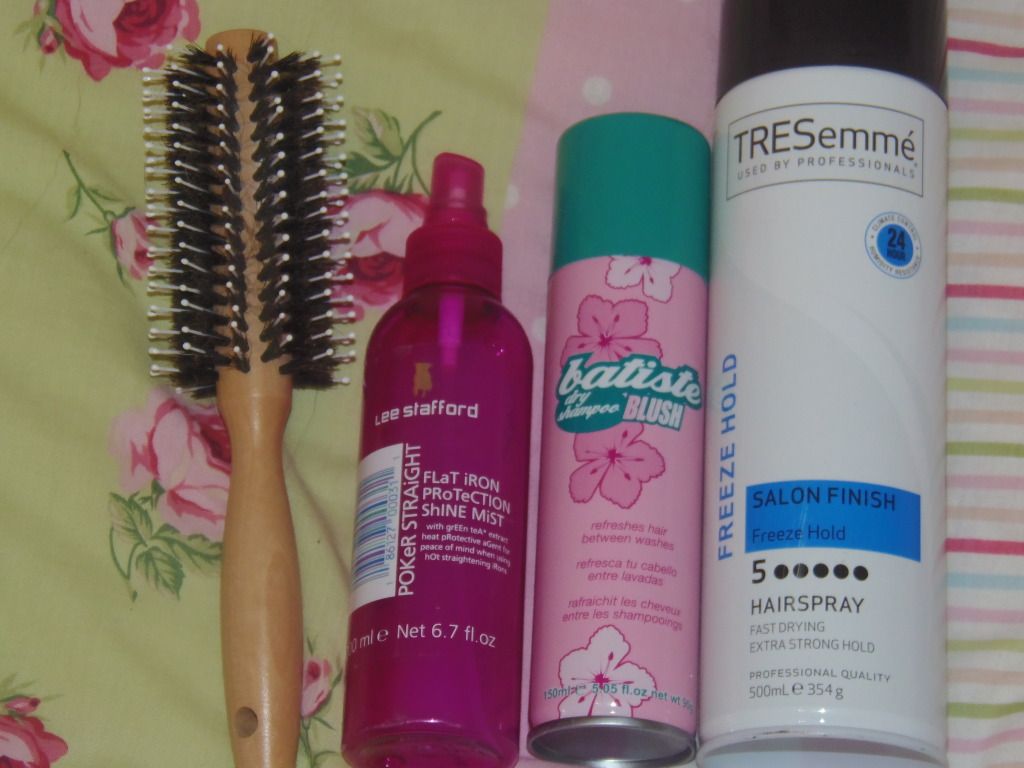 My favourite hair brush ever (hahaa) is this
Round Brush from Primark
it has a mix of plastic and like natural bristles so it tames hair really easily! It gets rid of tangles so easily and because it's round it's great for blow-drying and curling under. My holy grail of all heat protection sprays is
Lee Straffords Flat Iron Protection Shine Mist
- does exactly what it says on the tin keeps hair looking healthy, protects it from heat and leaves hair looking shiny. Also smells lovely too.
Batiste Dry Shampoo
is an absolutely saviour on those days when you need to refresh the hair, just don't have time to wash it or need to add volume. And last but not least, my hairspray of choice (for
yearrrs
) is
Tresemme's Freeze Hold Hairspray
it keeps hair in place without leaving it rock hard (unless you spray it too close) and doesn't leave you with all white bits when you brush it out. Love it.
So, that's pretty much everything i use on my hair on a weekly basis. I don't really stray from these products. They do the job so well and are all pretty cheap too - win!
What are your hair care essentials? Do you agree with my opinion on any of these?