Hello everyone! After the lovely Rebeca's guest post on Autumn makeup looks i really wanted to do my own. Last year, one of my first posts was an A/W look (similar-ish) to this. I think my makeup/photography skills have improved greatly from then and really wanted to do re-do it. Hopefully you'll all like it! I do..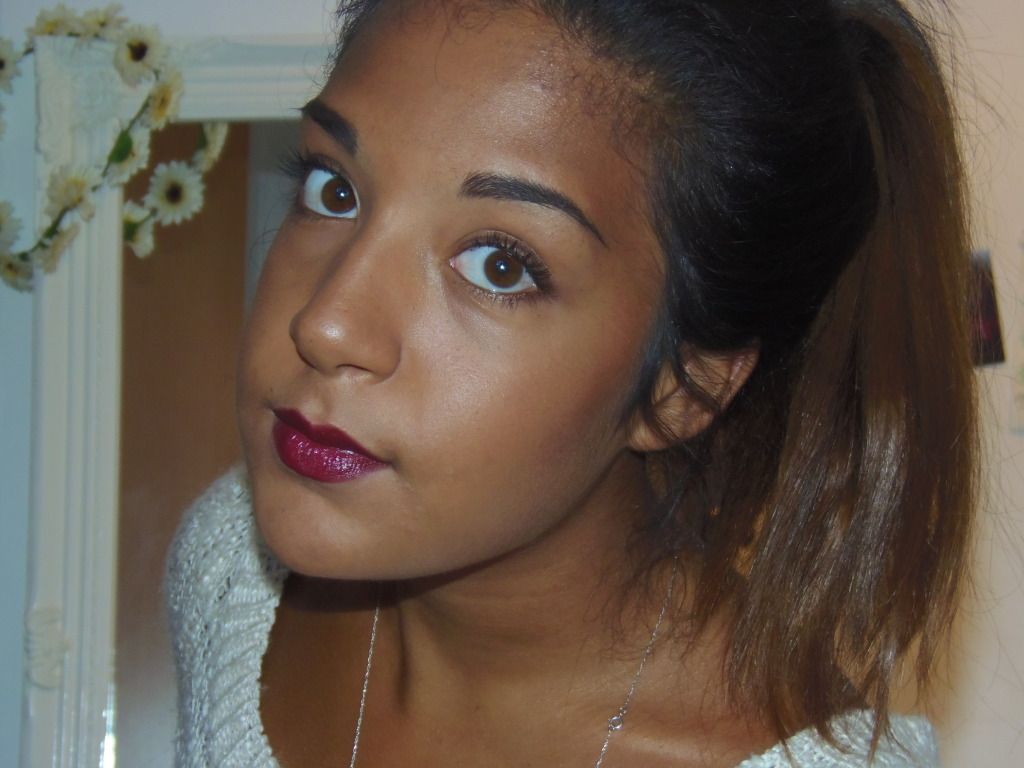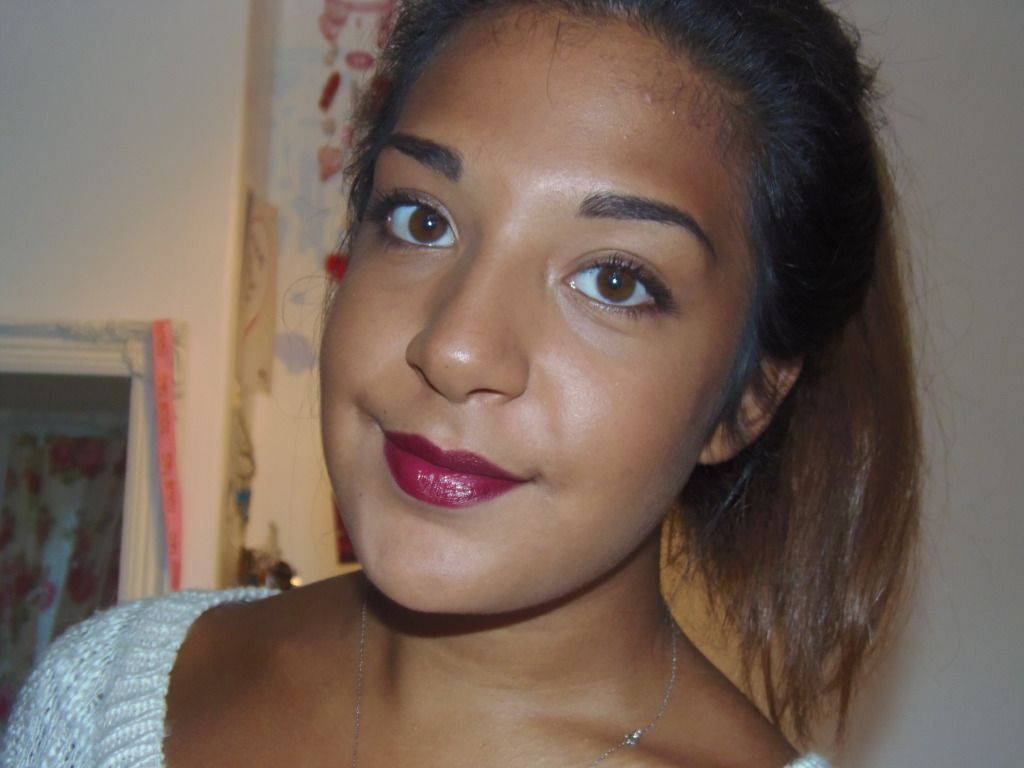 Makeup
Face: Mac Pro-longwear Foundation, Mac Studio Fix Powder, Mua Bronzed Perfection Bronzer (cheeks, temples), Nars 'Casino' Bronzer (contour).
Eyes: Avon Double-ended Kajal Stick - Brown end (line all around the eyes), MUA Heaven & Earth Palette 'Shade 12' (applied on top of eyeliner with a brush and smudged slightly), NYC Waterproof Mascara.
Lips: Sleek Eau La La liner in 'Raisin' (lipliner), MAC 'Hang Up' lipstick.
This is a look i will be rocking for the coming months. For me, A/W is all about vampy/berry lips, matte/flawless/natural skin and smokey eyes that are easy to do! This ticks all the boxes.
Now for the hair..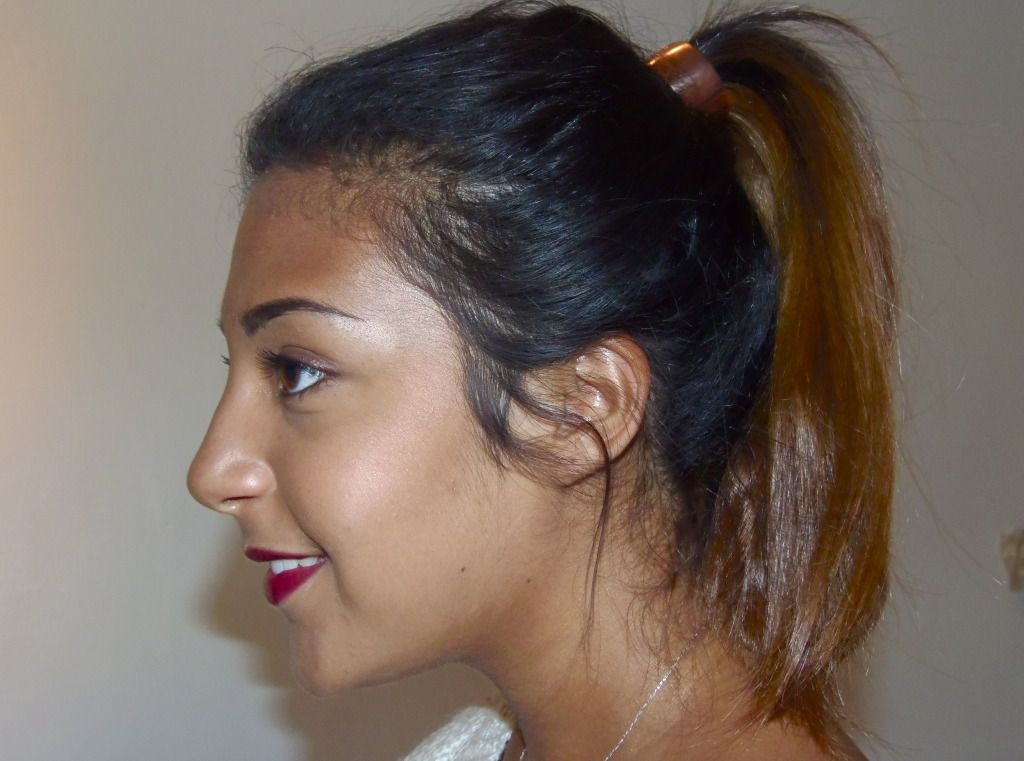 For me in A/W when it's raining, windy (in England anyway) i really want my hair out of the way! There's nothing worse than your hair blowing all over the place - so not a fan of the windswept look. So a pony tail is perrrrfect for me, here's how:
Make sure all hair is straightened or sleek on the top so it goes back nicely(don't do the lengths of your hair if you'd like it curly), then backcomb all the top layers of your hair on top to add lots of volume (think beehive!). Next tip your head upside down and pull it into a pony where its comfortable for you. Add a cuff if you like, pull some bits down around your face for a more relaxed look. And tah-dah..
Let me know if you re-create this look or even if you like it..