Hello! Making different coloured eyeliner (particularly purple) is something i've loved doing for years. It's so nice to do something a little different with your makeup every once in a while and if you're a little scared of colour this is a great way of adding a pop of colour without feeling like a clown.
You can use any colour you like really but i obviously suggest choosing one that will suit your skin/eye colour - maybe bright yellow isn't the best choice for a daytime look! You can go for blue, bronze, green, purple - entirely up to you, whatever you have.
All you need: Pigment or eyeshadow of choice, MAC Fix+ or Illamasqua Sealing Gel and an eyeliner brush!
(I'm using a pigment and MAC Fix+)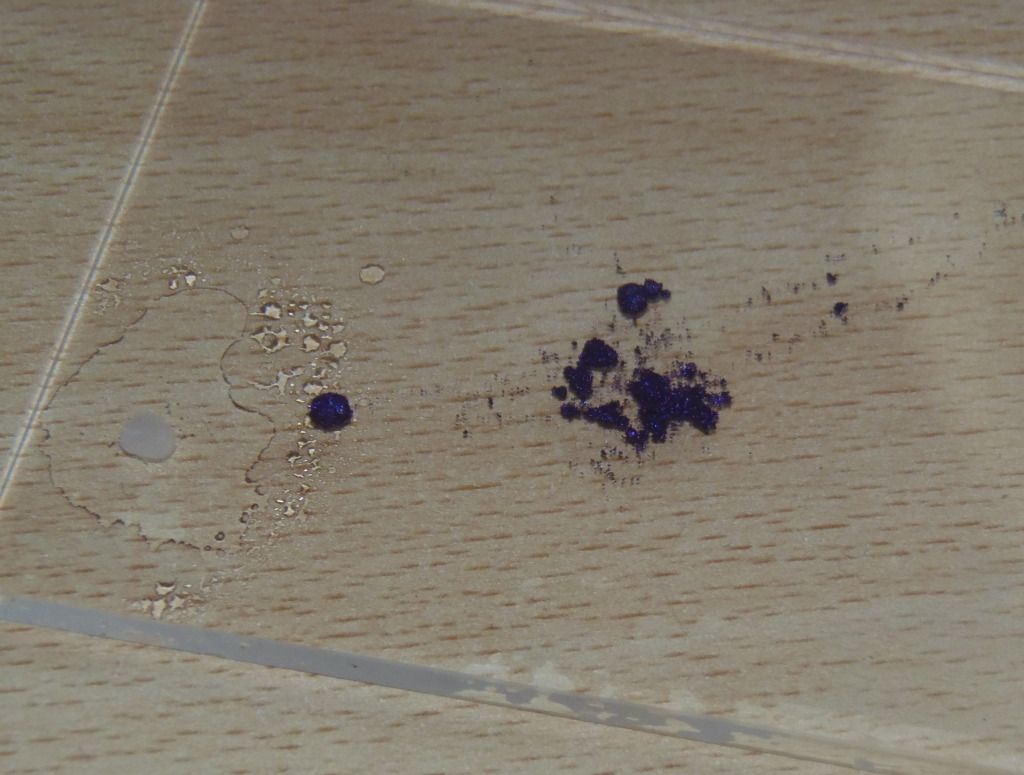 First put a bit of your fix+ or sealant onto a flat clean surface and put some of your pigment next to it. If your using an eyeshadow either put some fallout on the surface or just use it in the pan!
Then simply dip your brush into the fix+ and mix it in with a little bit of the pigment. Make a little paste on your palette - don't make it too watery! And make sure the brush is coated!
(If you're using an eyeshadow in the pan just dip your brush in the fix+ and then put some eyeshadow on the brush as usual)
Then an you usually would, draw on your eyeliner. Start at the inner tear duct, as close to the lash line as you can, then draw straight along the lash line until you reach the end of your eyelid. Then simply join where the line has ended to the lower lashline for a little wing.
And there you have it! Colourful eyeliner that adds a pop of colour to your look without being too in your face. Such a subtle but fun way to add colour :)
What do you think? Are you going to try it out? Do you already do it?