Hello everyone! I haven't done a makeup monday post for a while - not too sure why! But i want to get back on track. I shared my
Pro Beauty haul
the other day and have been
loving
playing round with a few of the bits i bought. Especially the NYX eye products!
So i decided to use the NYX Cream Shadow in Pinky Beige on my eyes. It's such a gorgeous baby pink basically with lots shimmer going through it giving such a bright, wide-eyed effect. Sometimes i love to be a little (or a lot) girly so this is perfect because it looks so cute!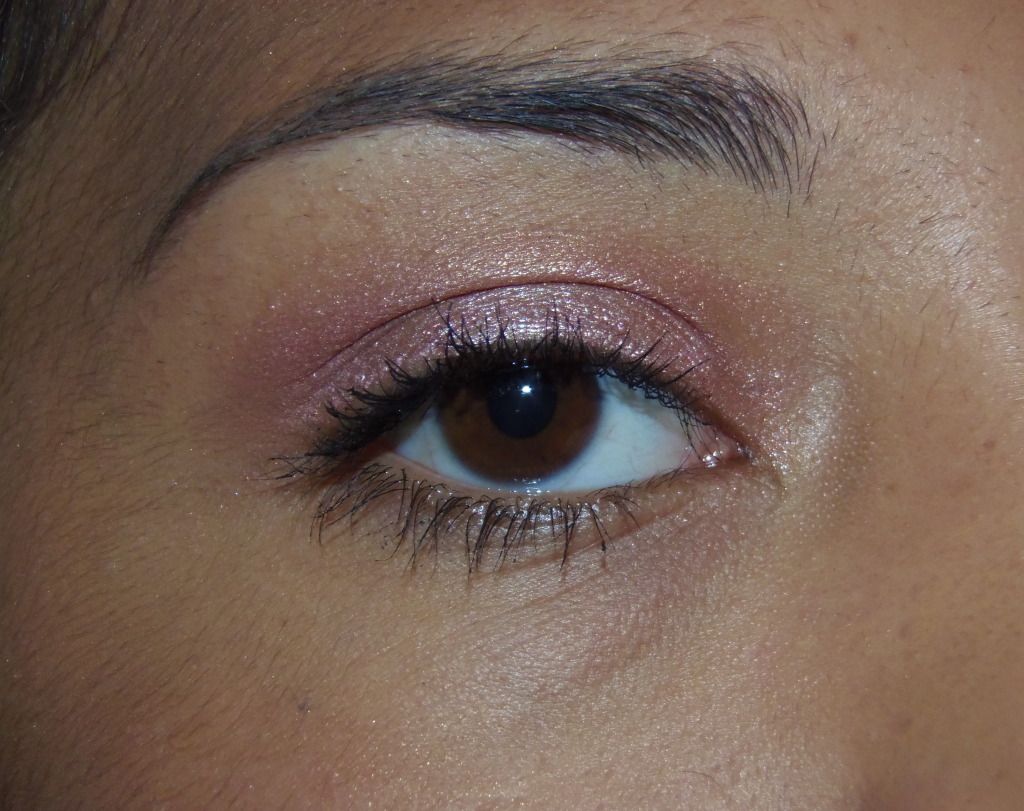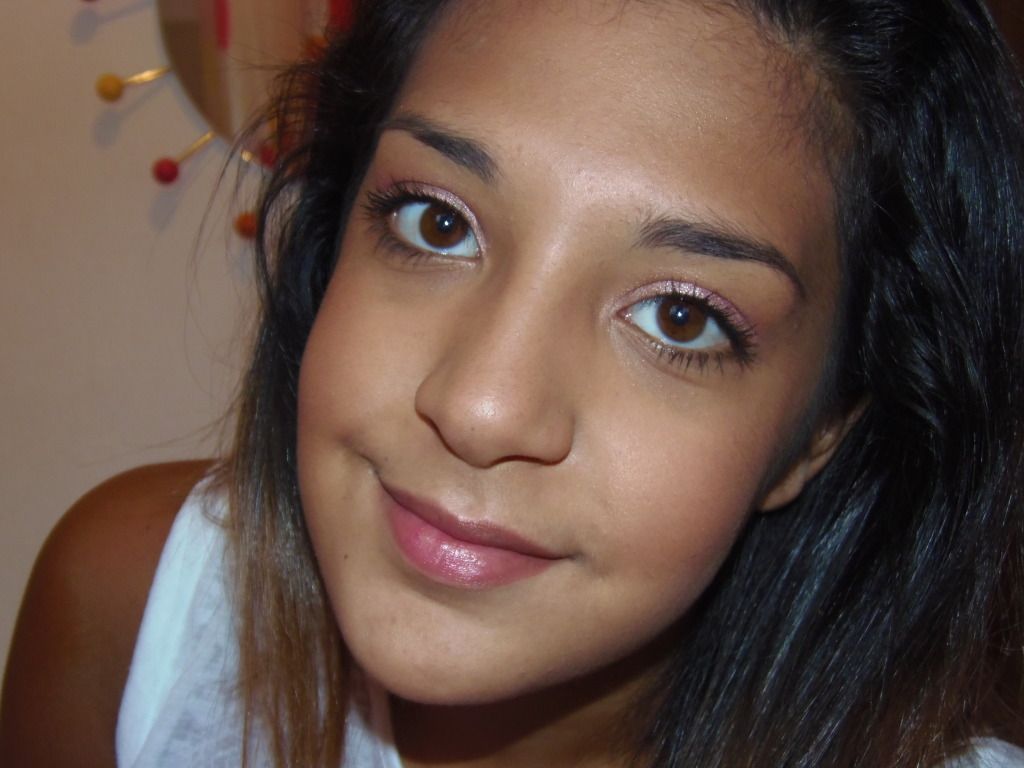 I used the NYX 'Pinky Beige' Cream Eyeshadow on my eyes then set it with MAC's 'Expensive Pink' Eyeshadow which is a lovely light pink with a duo-chrome gold effect! It looks different in different lighting :) The cream shadow also looks great with Sleeks 'Rose Gold' Blusher on top which has even more gold through it!
On my face i simple put Estee Lauder Double Wear Foundation on my 'problem area's (nose, under eyes, chin) then buffed Laura Mercier's Mineral Foundation all over my face so a flawless but natural finish! And bronzed with MUA's Bronzed Perfection Bronzer and used Sleeks 'Rose Gold' Blusher on my cheeks as it doubles up as a highlighter too.
On the lips i stuck with the pink theme ;) And used Revlon 'Berry Smoothie' Lip Butter - love, love, love this product as adds a pop of colour whilst adding a little bit of moisture to the lips!
Absolutely loving this eye combination recently. If i'm feeling slightly more dramatic i'll add a dark brown or black into the outer corner for some definition.
What do you think? Rose gold on the eyes - yay or nay?