Hello!
So i realised i haven't done an outfit post in so long! Outfit posts are one my favourite to share so i have a few coming up ;) This is something i wore on holiday a few weeks ago (boo take me back). It wasn't too warm at nights but definitely a whole lot warmer than England. Right now i'm snuggled up in a huge fleecy blanket and a hoody on the couch. I definitely love the christmas season which is coming very soon but winter weather is something i will always hate. Always. I need somewhere to migrate for winter..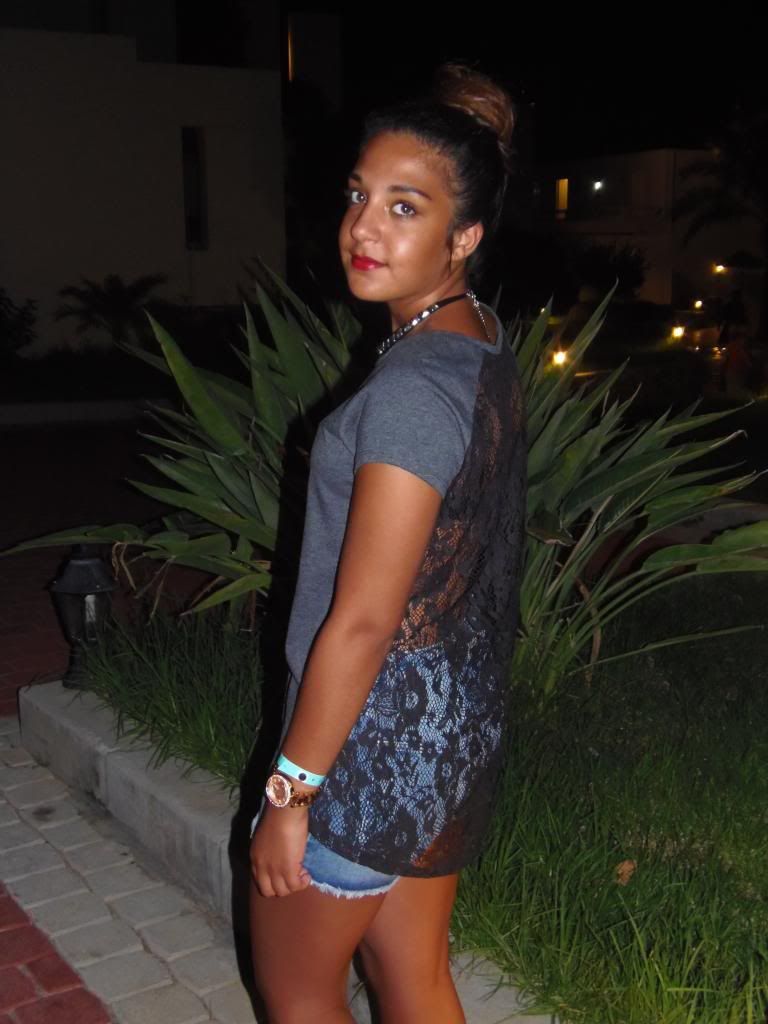 Top - Primark
Shorts - Topshop
Shoes (not seen) - Vans
Necklace - H&M
Watch - Michael Kors
Lipstick - MAC 'Deeply Adored' (Marilyn Monroe Collection)
I absolutely adore this top from Primark. The back detail is, dare i say it, so sexy! When worn with a jacket you'd never know it wasn't a plain t-shirt. I also adore this lipstick from the Marilyn Monroe collection by MAC, i had to get something and this deep red lipstick is so perfect for winter.
What are you loving this winter?