Hello! Just a quick post as i am fully aware that this is no longer available online. Although i did spot some on sale (few pound off) in Selfridges literally a few days ago so run, quick.
This is basically a cute little eyeshadow palette with three larger colours, two smaller ones and a little brush in a handy little case with a mirror. Very cute. There are different variations, you can still grab the 'Warm' variation online now (not this one!)
here
.
I have the Neutral palette containing eyeshadows: Magical Mist, Blonde Mink, Brun, Enviable, Smut. All are lovely, pigmented colours that are easy to wear. I know Burn and Smut are permanent MAC eyeshadows both of which i was overjoyed to get in this palette (especially Smut - that has been on my wishlist for months!).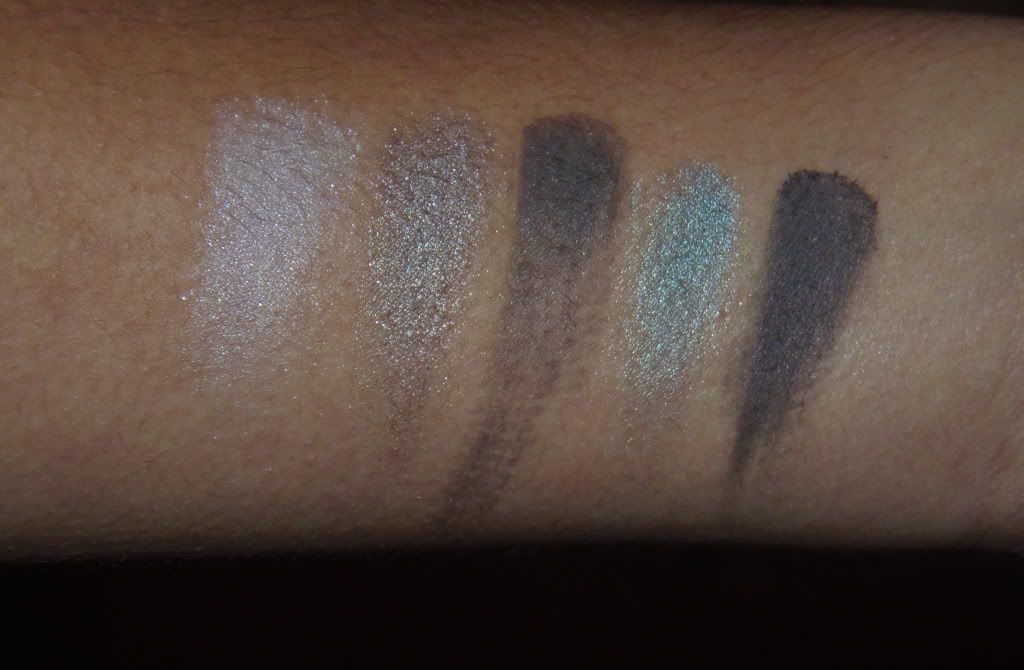 l-r Magical Mist, Blonde Mink, Brun, Enviable, Smut.
As you can see, they're all lovely colours. I love how you can easily create a brown smokey eye and add a little bit of the blue (Enviable) for a pop of colour. I find myself reaching for this palette as it is so easy to use.
This was a lovely christmas present. Did you get anything from the MAC holiday collection?