Hello! I mentioned on sundays night #bbloggers chat when we was talking about beauty must-haves that at the moment my favourite mascara was this one by MAC. I got it in one of those little christmas sets they do last year but, haven't got round to using it until now. To be honest, i didn't expect much from this mascara, i don't recall hearing particularly good things about MAC mascaras in the past so, i was pleasantly surprised.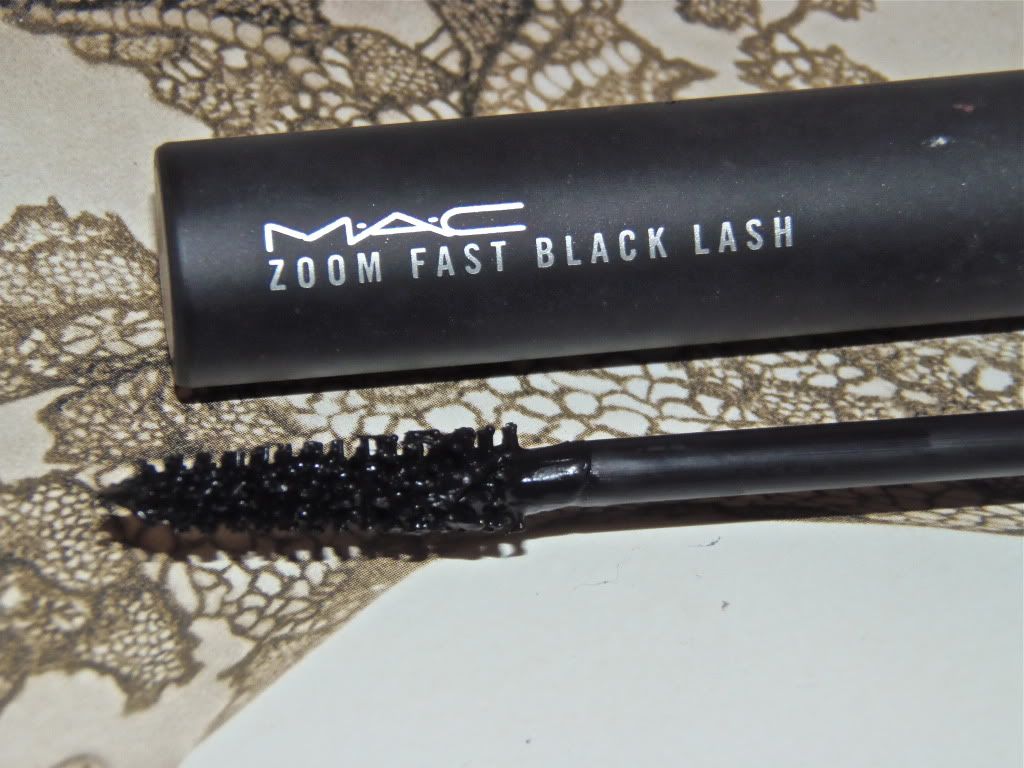 It has the typical sleek, black packaging of MAC products. It's quite slim and compact so great for taking out and about with you. The brush is a little different for me because i tend to prefer rubber brushes but i actually found this works really well at the really getting in to the lashes and coating them. It's tapered to a thin point at the end so you can really get to the inner and outer corner lashes which can sometimes get missed. I find the brush is loaded thick with lots of product on so it's enough for both eyes. Although i can be a bit of a pain if you just want to really lightly coat the lashes.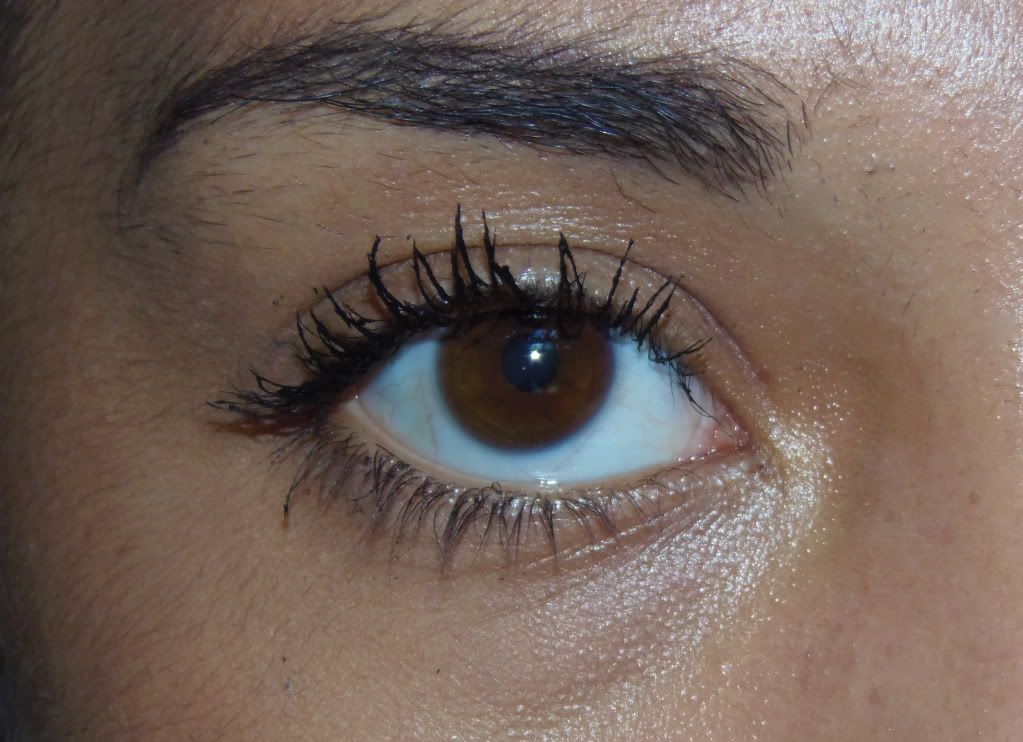 As you can see the mascara is really, really black. So if you want strong, black lashes then you will definitely love this. It makes the lashes stand out so much. I really love the effect it has on the lashes, the first time i used it, i was like wow. It's so easy to get long, bold eyelashes in one quick coat. I think it can give a spiders leg effect so if you want more natural lashes i don't think this mascara is for you. But overall it's definitely my favourite mascara of the moment, maybe ever? I'm not sure yet. It is quite wet when you fist apply it so you can have to be careful not to smudge it but apart from that it makes me lashes look exactly how i want them too so i'm not complaining!
At £14 it's pricey but i think if you're willing to spend that much it's definitely worth it. On to my christmas wish-list it goes ;) Buy it in store or online
here
.
What do you think - have you tried it? Whats your favourite mascaras? I'm always on the lookout for a new one to try..