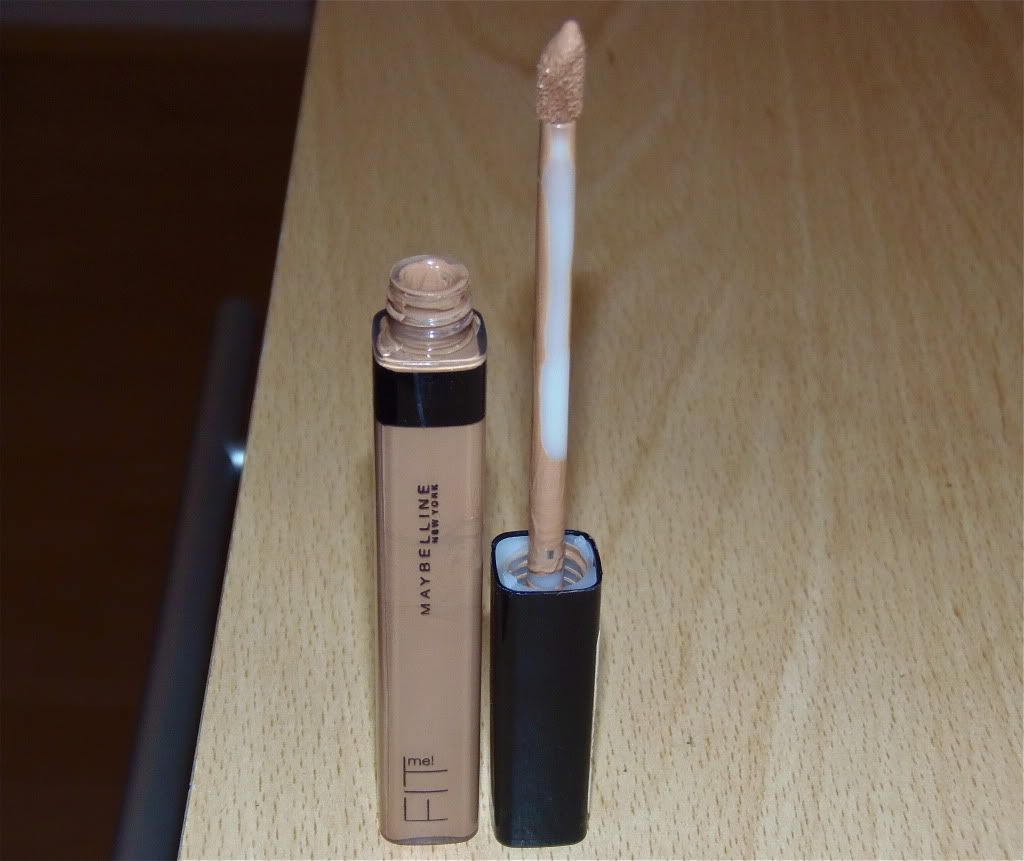 Maybelline's new 'Fit Me' range of products (foundation, concealer, perfect) finally came to the UK not too long ago. I must admit i had never really heard of this range until i saw it in Superdrug, tried the foundation and concealer on my hand and wanted it from then on in. Although i'm being a really good beauty blogger and after acknowledging i have way too many foundations i settled for the concealer only.
The products all look very sleek and nice - much more expensive than you would think. And thankfully, so far *touch wood* the writing hasn't rubbed off - i hate that. The doe foot applicator is really good for applying little dots of product onto the area before blending with your finger or a brush. You also get a large amount of product on the brush so you don't have to keep dipping the brush back in and feeling like you're using tons of product.
I'm really hoping you can see the difference above. I don't think this concealer is particularly a heavy duty, full coverage concealer. To me, it's more highlighting and brightening than anything. I really love the effect it gives especially on the under eye area. It looks so natural whilst still giving a good medium coverage as i say, if you like a really heavy coverage this wont be for you. It looks gorgeous on the skin and blends so easily. I also use it down the bridge of my nose to add a bit more coverage and highlight.
If you're looking for a concealer that will help cover imperfections whilst looking natural and luminous then you will definitely, definitely love this. And for £5.99 from
Superdrug
it's not gonna' break the bank. If you have less restraint than me you might want to take up the 3for2 offer on this range and get all three products ;)
Have you tried anything from this range? What do you think?