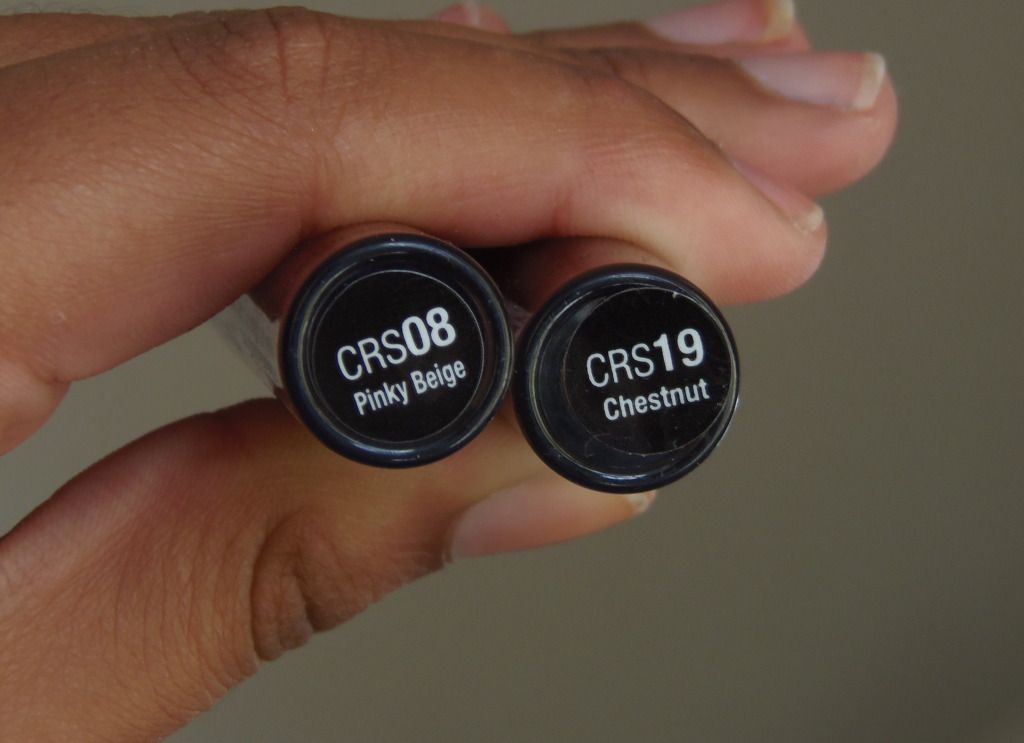 Some more
Pro Beauty
purchases! The NYX stall was just heaven, everything was discounted and there was looots to choose from. One things i didn't plan on buying, but couldn't resist, was these two Cream Eye Shadows.
Artificial lighting - Pinky Beige (left) & Chestnut (right).
Sun light - Pinky Beige (left) & Chestnut (right).
I did a full FOTD using Pinky Beige
here
! It looks so gorgeous on the eye with a pinky/gold eyeshadow on top. Perfect for brightening and opening the eyes up and adding some colour! It's fairly easy to use, simple use the doe-foot applicator in the tube to put it on the eye. Or you can use a synthetic brush to apply it to the lid and blend it out. So gorgeous and cute. Would also look lovely as a highlighter.
Chestnut i used for the first time the other day after watching one of Tanya Burr's tutorial. She used a dusky, maroon paint pot on Millie Mackintosh and did an amazing smokey eye. I thought this sounded pretty similar so of course i had to give it ago! It's such a gorgeous maroon (i love maroon!) and translates so lovely on the lid. It's so good for adding a bit of colour to a smokey eye simply add a dark brown or black to the outer crease.
Both are very pigmented and last all day long without creasing especially when worn with an eyeshadow on top. Both are simple to use, quick to put on and are opaque in one layer.
Available from the NYX website here for £5.