Highlighters are definitely my favourite thing about the moment. I can't get enough of having lovely, dewy skin that glows in the light. And this definitely does just that.
I really only tend to use liquid highlighters because i love that i can also mix a little bit in with my foundation. I've heard such amazing things about Topshops highlighters and trying to decide between this and Sunbeam (powder) was difficult but, i settled for this one and i don't regret it for a second.
This little jar of loveliness contains a mousse highlighter, a little strange at first but apples so smooth, like a dream. I find if you use your finger it applies much more pigmented whereas using a stippling brush (i use Real Techniques) creates more a soft effect when it is buffed into the skin in little circular motions.
Although this appears quite golden in the pictures in reality it is a white mousse with golden and pink iridescent shimmer running through it. I think it personally gives a lovely glow that will suit any skin colour because its white - once blended the 'whitness' disappears and it just leaves a lovely glow (hence the name!) I like to apply this to area's like my cheekbones, bridge of nose, cupids bow and centre of forehead with my finger (a little goes a long way) then blend with my Real Techniques Stippling Brush and tah dah.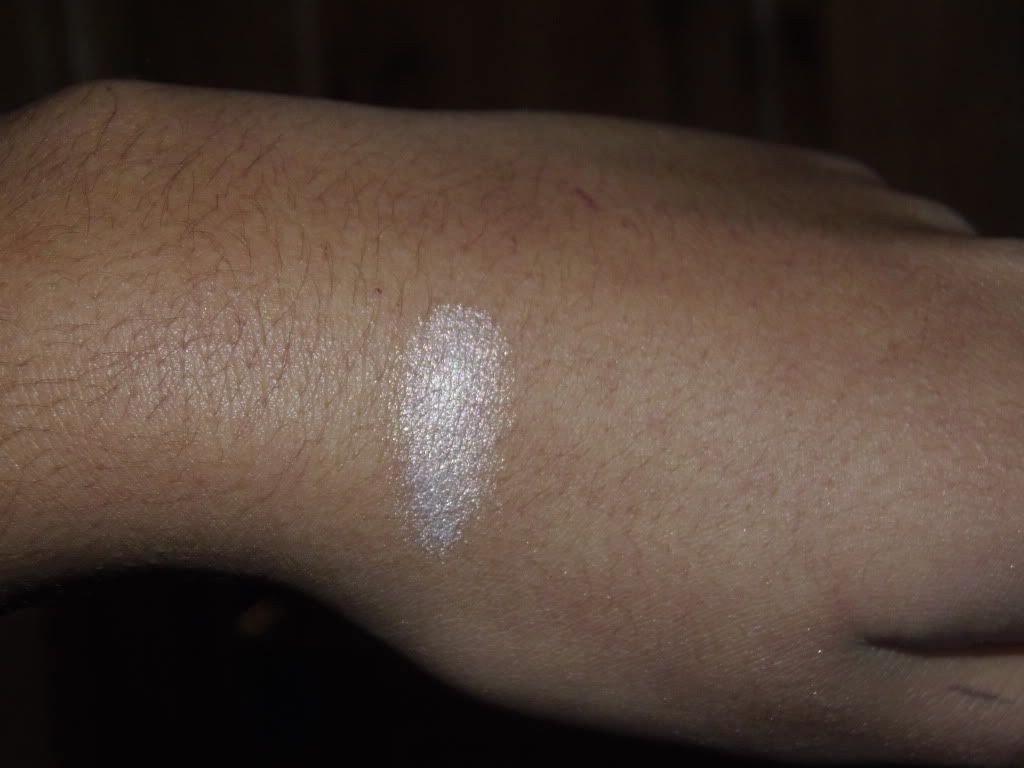 Perfect for brightening up the skin making yourself look naturally 'glowing' - get in! Considering i always look tired and dull this is a god send in my eyes.
You can buy it online
here
and it's under a tenner.. bargain!
Whats your favourite highlighter? Theres always room for a few more in my collection ;)